The Process of Production: From Script to Scene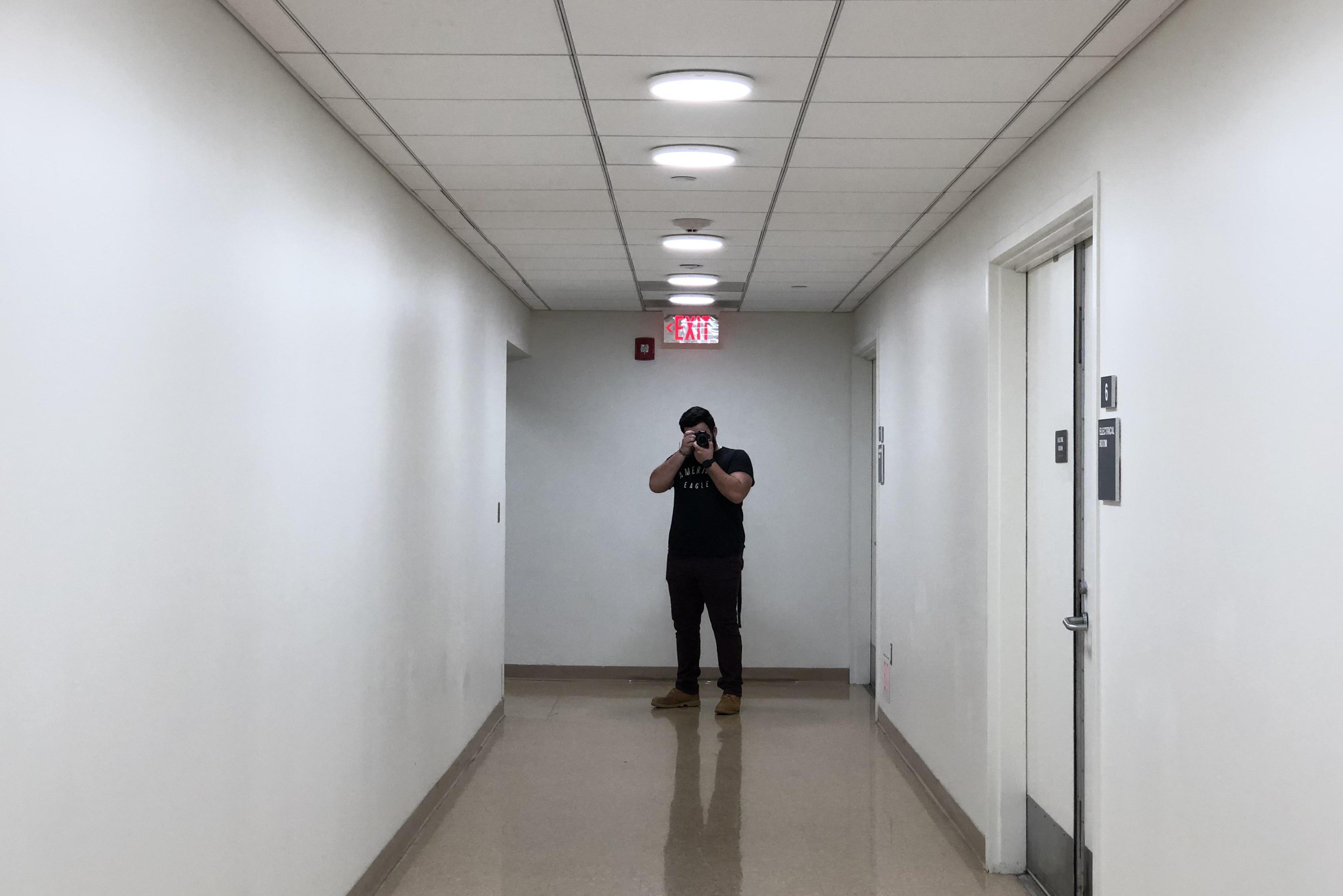 Let's wind the clock back to the end of the fall semester. While most students were cramming for finals and chipping away at projects, I was focused on another enterprise. It was days before the semester ended, the rain had just picked up, and I needed all hands on deck in a graveyard. 
We were filming the climactic ending for what would be the first project I wrote and directed myself. The process was grueling. 
To elaborate on the graveyard scene, my crew and I battled the clock and the elements. We had to keep the camera lens dry, my actress' blood makeup began to run, and we had to wrap everything up in about an hour. I stood more frozen than most statues that day.
However, my crew did not disappoint. They got to work, script memorized, and the footage looked beautifully lit in post-production. Which reminds me…it was not all bad.
Let's head even further back. It's the beginning of November 2019, some members of the film club had met at my apartment to film what would be my first scene, and I was absolutely mesmerized. Before that day, I was not the type to give orders or know proper camera angles, but as we progressed, I grew much more comfortable.
I realized then that the crew had to put all their faith in me. Not only did I have to remain faithful to my script, I had to remain faithful to the strengths of everyone on set. 
As we continued filming, I grew comfortable with my directing capabilities. I knew my actors and camera crew well enough to let them soar on their own, and it definitely shows. Everyone's unique qualities came to life, and my footage is all the better for it. I learned plenty over those months, not just about what it takes to work on set, but about how to work with people, bringing out their positive qualities. 
Some days were more stressful than others. We filmed all around campus. For future filmmakers, you definitely want to get permission, especially for certain areas. We filmed a scene in the back entrance to the library and had to wrap our scenes in the time window we were provided, which only spiked the intensity for the scenes to be perfect.
In the end, the production was tightly wound, but we made it through anyway. As much as it was a struggle to get everything right, some of the bloopers are my favorite scenes. In the moment, we didn't realize how much fun we had filming when we had to meet so many strict deadlines and create so much flexibility in our schedules. With the filming behind me, I can simply reminisce on the positives and laugh at the bad takes and boom mics in shot. My little crew of about eight Arcadia students made my dreams come true last semester and I can genuinely say that by the end, they became some of my closest friends.We plan to showcase my film as part of the Film Club's presentation on April 18 at 8 p.m. in the Great Room. I hope everyone can attend and witness how much effort me and my crew put toward the project.