The Resident Resolution
Over my three years at Arcadia, my living spaces have varied tremendously. I've had the chance to live in a dorm, suite, and an apartment in Oak Summit, and I've found that not every approach works for everyone. If you're considering a change, here are the pros and cons of the room types on campus.
Double or single dorms
The average two-person dorms in halls like Heinz or Kistler can feel like a comfortable bedroom, depending on how homey you choose to make your living space. A dorm also can be beneficial for studying, especially if you choose a single. I've heard from friends that it's liberating to be in a room all your own, but it can also get lonely from time to time.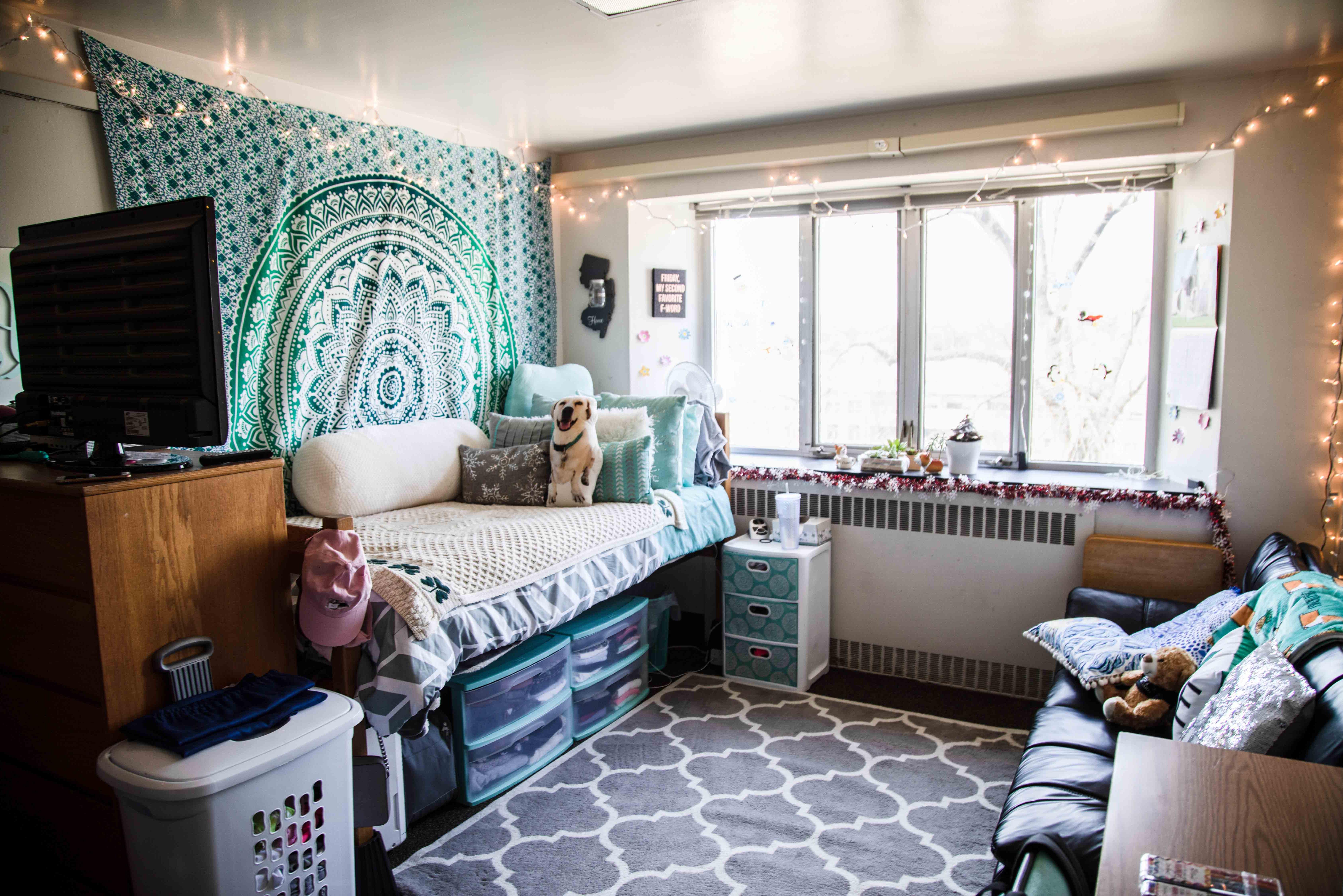 For the most part, dorms work well as a quiet and productive environment when needed; although they can get loud at times, this is your best bet to get some tranquility in your life. There is little upkeep in a dorm setting because of the relatively small size. Another upside to that is it's the best place to bond with a roommate.
A downside to dorm-living is the communal bathroom. My room was located at the end of the hall, so walking to take a shower was always kind of a process. Carrying my clothes along with my shower caddy grew old quickly.
Suites in Knight Hall are a blessing in many ways. Although they are a little more pricey, the huge living area between rooms offers a great social circle for all roommates to share. Most of my roommates and I kept our doors open so we could chat whenever something interesting was happening in any given room. It can be so exciting and welcoming to wander around your living room and almost never run out of adventures.
Suites come with a shared bathroom with a few stalls, sinks, and two showers. It's a large enough space that we were never tripping over each other to wash up, regardless of our conflicting schedules.
However, living with six or seven people does not leave much space to breathe when you desperately need to study or finish an assignment. The walls between our rooms left little opportunity for quiet time and recuperation. Unless most of us were sleeping, it was mostly rowdy.
An apartment is much more spacious and can provide great assets like a personal washer and dryer, kitchen, living room, and refrigerator. Many apartments have balconies with great views. I have sat out there for hours, and it was only then that I could truly claim a place as my own. I take a lot of pride in my current apartment; it is the first time I have felt like a king of my own little castle. Also, getting a single-room apartment with three people, known as an overbooked triple, is the cheapest living arrangement on campus, and the bedroom is more than spacious enough for three people.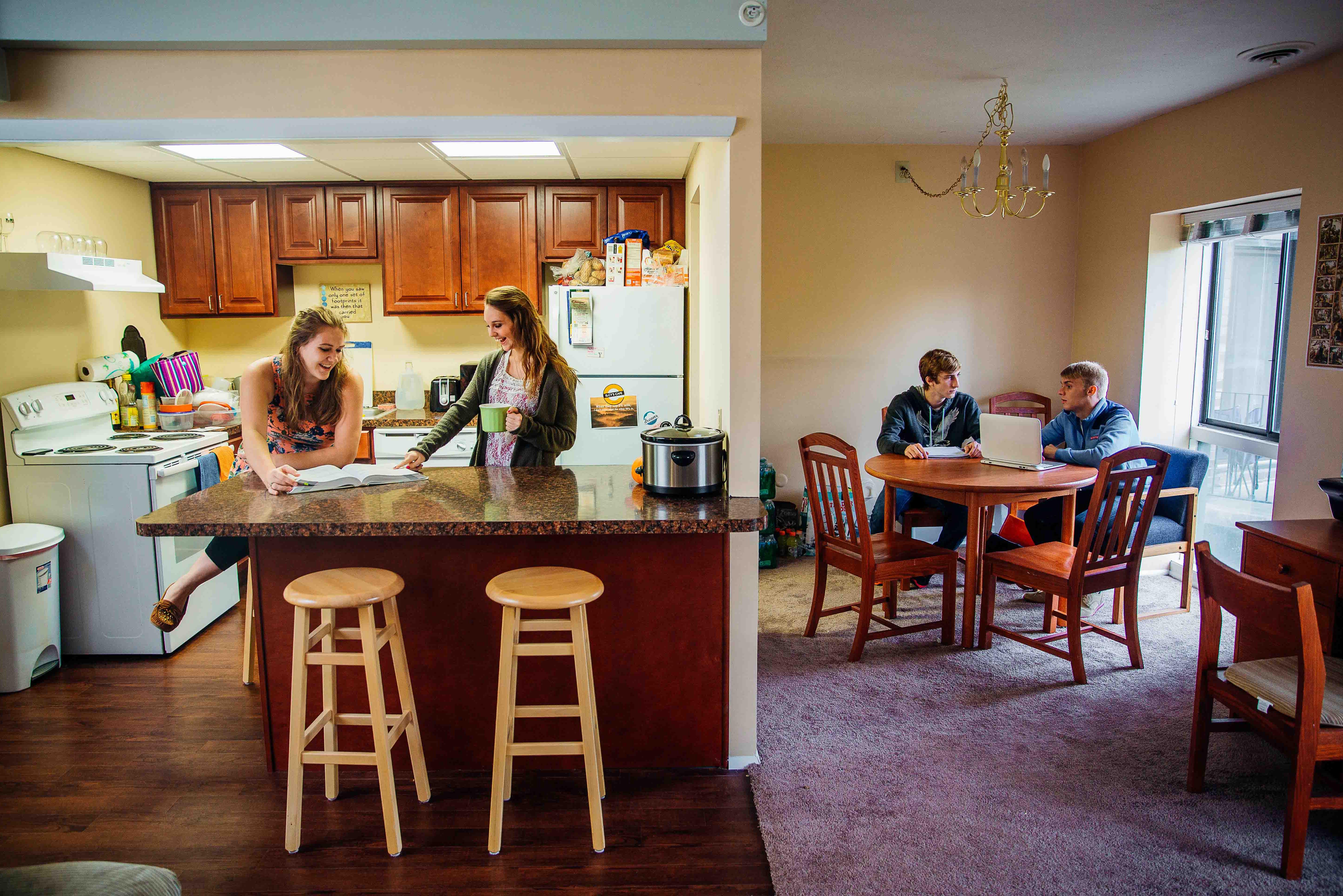 As great as the size may be, it also means more cleaning… a lot more cleaning. The living room can quickly turn into a mess after having friends over or just flinging stuff around rushing between classes. That means you have to run the vacuum, clean the dishes, wipe down the bathrooms, etc.
If this is a responsibility you are prepared to handle—if you are willing to roll up your sleeves and give the place a good cleaning once in a while— I would definitely recommend Oak Summit apartments as my top choice. Although I enjoyed my time in all three places, I found that apartments suit my needs the best.
Hope you find the best option for your personal living needs!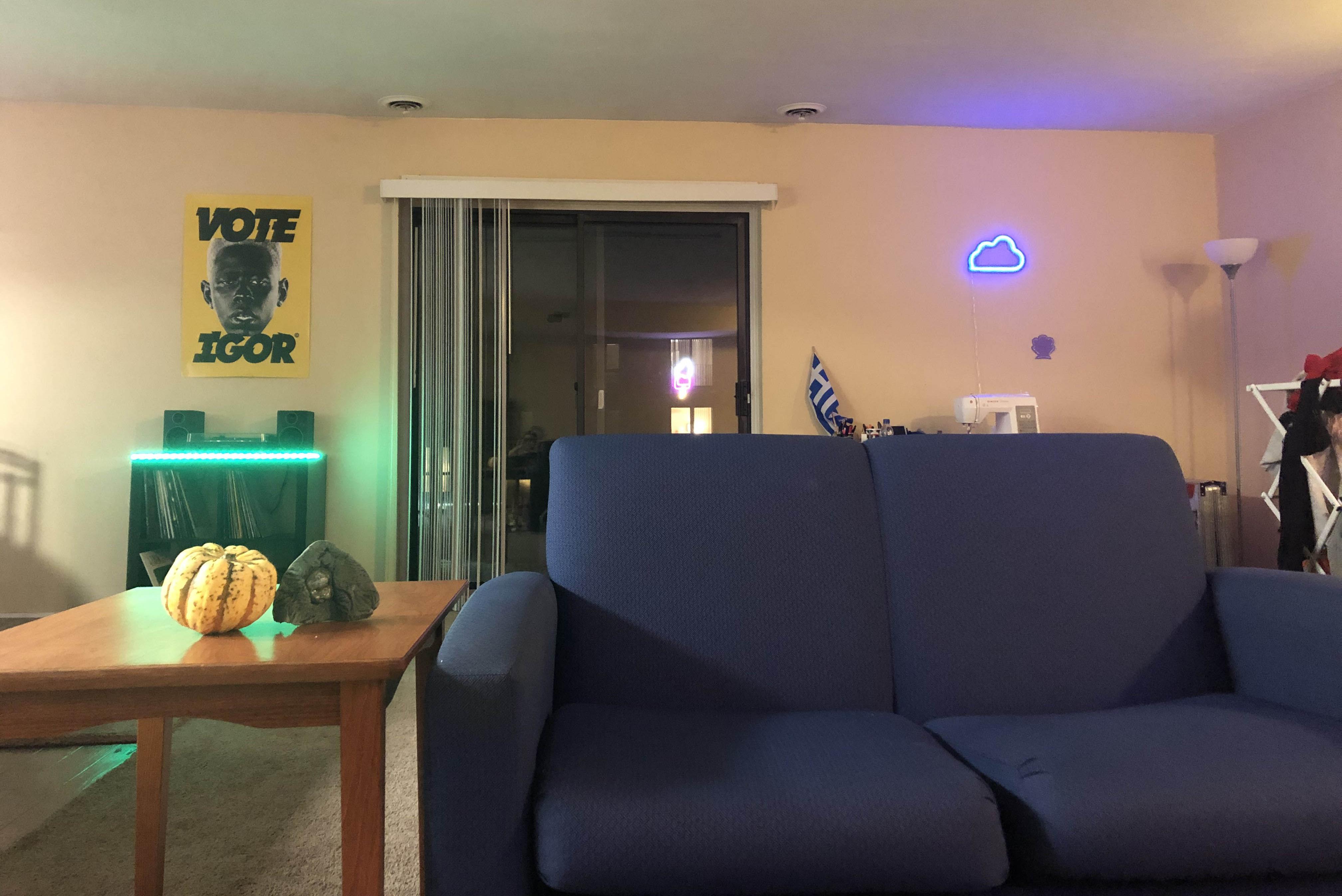 My apartment in Oak Summit.