Cherry Blossoms at Sakura Sunday
Come spring, my classmates rally in the warmer weather. The campus transforms with colorful flowers bursting by the sidewalks and sunbathers lounging on Haber Green.
Meanwhile, the change of seasons means, to me, that I have to begrudgingly pack away my cute sweaters in exchange for allergies and sweaty temperatures. If there is one redeeming feature of springtime, however, it's the annual Sakura Sunday event at Fairmount Park, Philadelphia.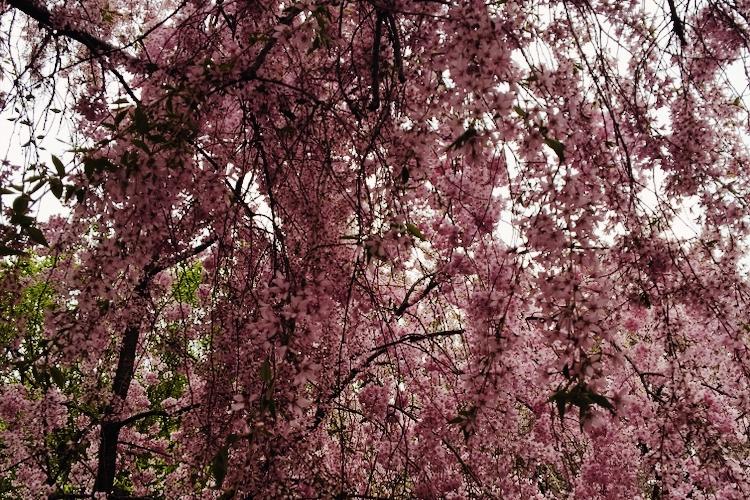 Sakura Sunday, a spring festival hosted by the Japan American Society of Philadelphia, features live music and dance performances, fashion shows, and an abundance of food vendors. The event is a version of the Japanese custom hanami, which literally translates to "flower viewing." From the end of March until May, the blooming sakura (cherry blossom) trees calls for celebrating the beauty of nature and enjoying the outdoors with loved ones. It's common to have parties or picnics under the trees during this season. Some Japanese citizens follow "blossom forecasts," which detail the cherry blossom blooming patterns across the archipelago nation.
The observance of this seasonal phenomenon is not just because of the trees' alluring aesthetic, however. Cherry blossoms also carry deep symbolism in Japanese culture, representing renewal and the fragility of life. Cherry blossom trees have been given to the United States as gifts from Japan during times of alliance for decades. The West Fairmount Park Horticulture Center, where Sakura Sunday is held, is home to cherry blossom trees from 1926! In the park today, hundreds of cherry blossom trees thrive and bloom in pure white and blushing pink every spring.
I'm thankful I'm alive during a time where I can be educated on an array of different traditions and participate in a festival that originated halfway around the globe.
– Caitlin Joyce
My favorite thing to do at the festival is to walk around and explore the various stalls offering a blend of Japanese and Philadelphian delicacies and crafts. I enjoyed a savory lunch of gyūdon, a bowl of rice topped with shredded beef and onion, while my friends sampled takoyaki, battered and fried balls of diced octopus (a popular street food). Under a billowing cherry tree, we enjoyed our lunch, listened to the beats of taiko drummers performing at a nearby stage, and watched the crowd pass through the busy junction of street food tents.
As I relaxed under the fluttering rosy petals and delighted in lunch with friends, the main thing that stuck in my mind was how all the groups of festival attendees passing by were comprised of people from all walks of life. There were some dressed in cosplay, doing photoshoots to show off their costumes against a pastel-sakura background. Many were wearing traditional yukata or kimono attire, paying homage to the intricacies and designs of historic Japanese clothes. It's lovely that regardless of age or ethnicity, thousands of attendees were drawn to this event from the shared love of nature and Japanese culture.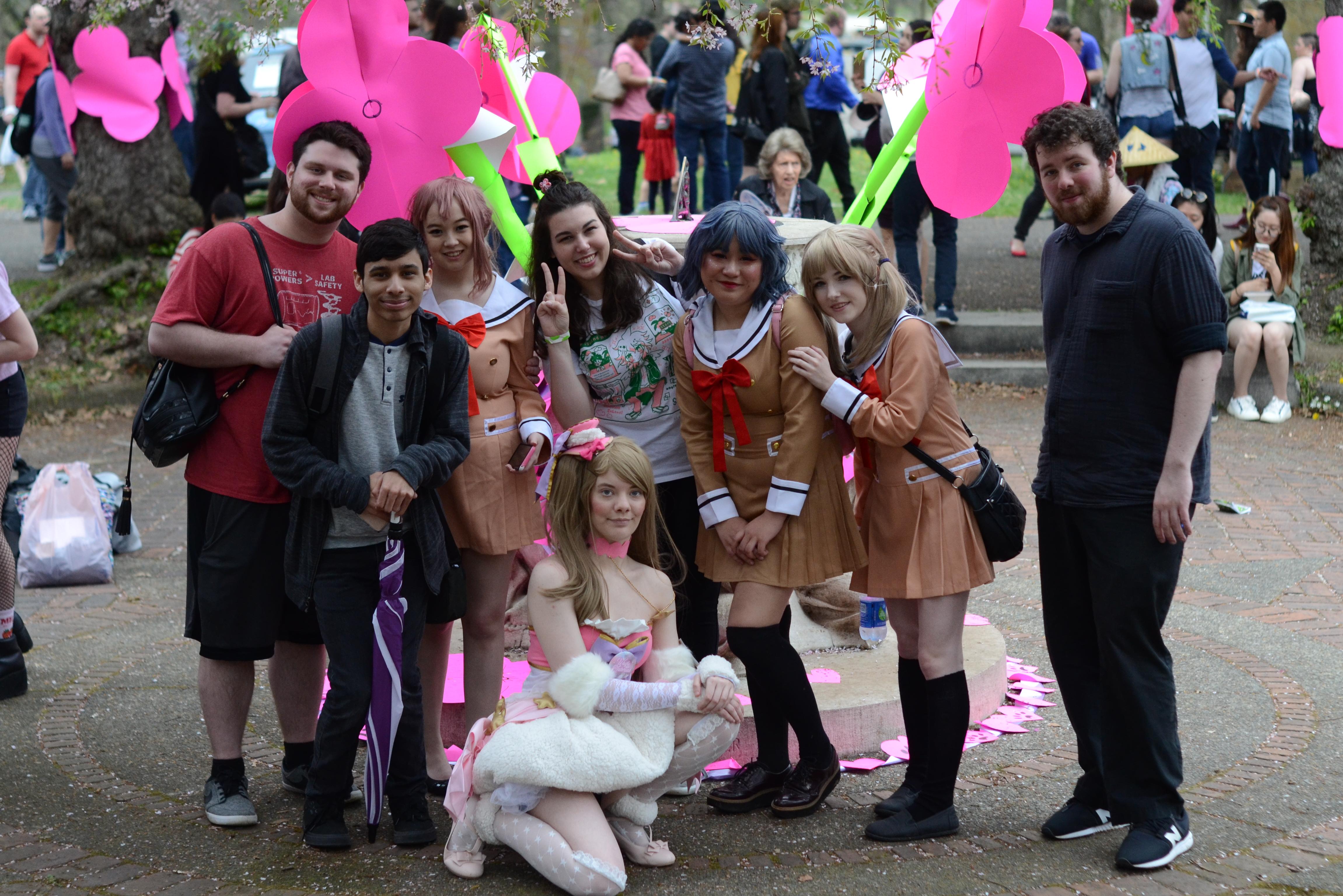 Whenever I attend cultural events like this, it always dawns on me how less than a hundred years ago, Japan and the United States were at war with one another. Japanese internment was happening on American soil, and a celebratory festival like Sakura Sunday would have been unthinkable. While our society is nowhere near perfect when it comes to understanding and respecting foreign cultures, I believe events like this help bridge the cultural gap between us and foster both education and appreciation. The discussion around ethnic and cultural equality in this country is undeniably a major work-in-progress, but I'm thankful I'm alive during a time where I can be educated on an array of different traditions and participate in a festival that originated halfway around the globe.
Header by Dana McCabe '20.