At the start of my junior semester, I felt like I was finally seeing the fruits of my academic labor. I had been offered a research position, I was going to be involved with a presidential committee, and I declared my double major. I felt like my future was bright and brimming with opportunity—until I received the news that my parents were getting divorced.
I found support within my own community. The night after I found out the news, I told my friends, who immediately showed up at my apartment bearing snacks and hugs.
– Caitlin Joyce
Like a crashing wave was overtaking my vessel, I went from smooth sailing to being on the verge of capsizing. All I could think about was how everything was changing. My childhood home could be sold, my family dynamics were rapidly shifting, and I didn't know where I might be staying over the holiday breaks. It felt like when I left the nest for college, somewhere along the way, the nest broke apart behind me.
Like the research-driven individual that I am, I took to the internet and tried to find articles about dealing with divorce while attending college. I found little resources online for grown children dealing with this type of family struggle.
Instead, I found support within my own community. The night after I found out the news, I told my friends, who immediately showed up at my apartment bearing snacks and hugs. The one thing about dealing with divorce is that you truly aren't alone. According to the American Psychological Association, almost half of American families have divorced parents. While the statistic is indeed sad, I was thankful for the fact that so many of my peers empathized with how I was feeling.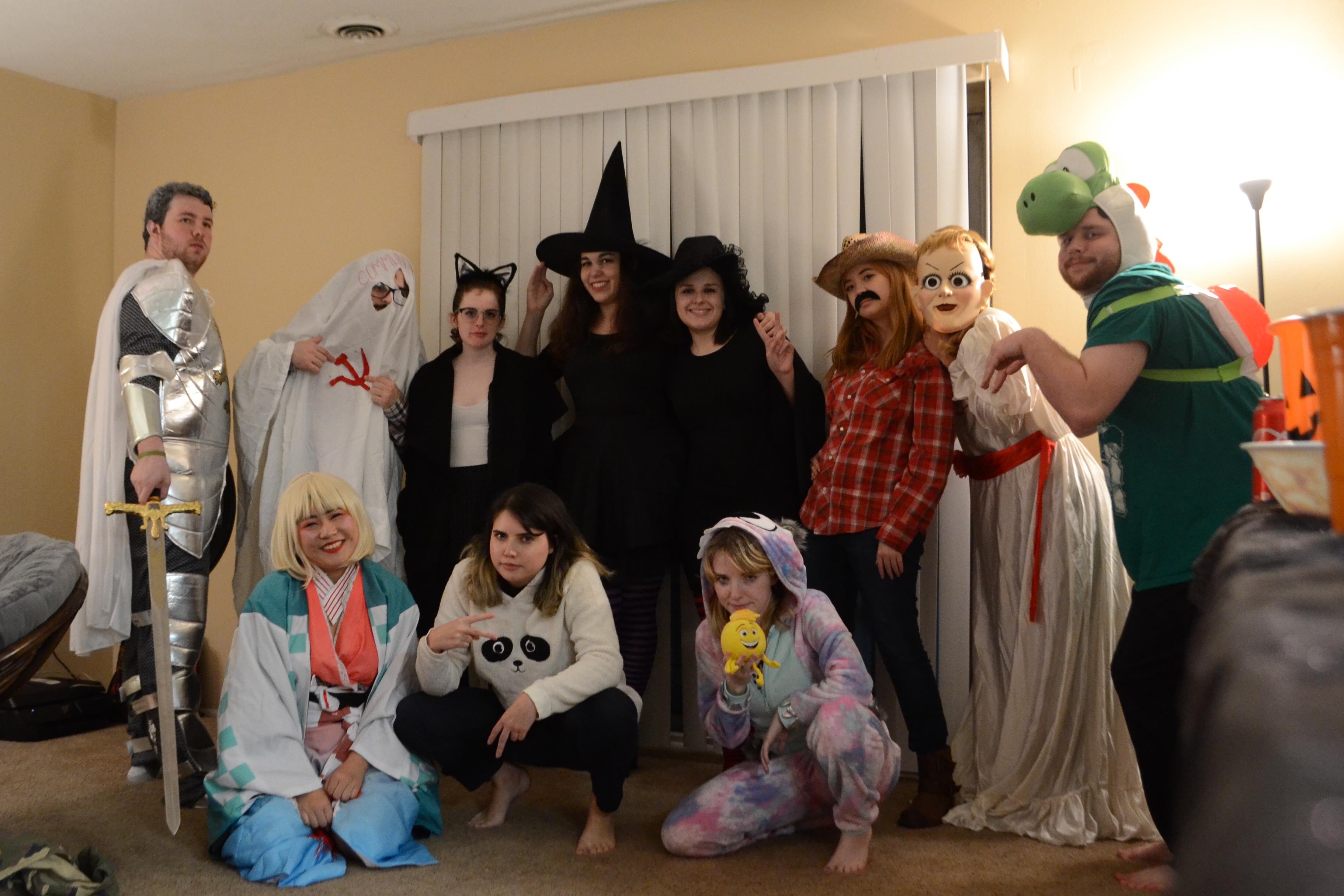 My friends prevented me from shutting myself off in isolation. We had trivia nights, threw a Halloween party, and shared meals together. In past situations of stress, I buried myself in work and distanced myself from my issues. This time, I realized that textbooks weren't going to save me. Retaining connections with the people I love kept me afloat in one of the most difficult times of my life. 
The first holiday season was filled with both painful and happy tears. It reminded me of past memories I couldn't return to, but offered opportunities to create new traditions. Sometimes with losses, there are gains: I had never been close to my sister in the past, but we began building our relationship in the wake of these issues. More than ever before, I appreciated spending time with individual family members—my father and I, for example, went on a trip to Ireland this past January, something he and I had talked about since I was a child. While driving through the rolling hills of the Wild Atlantic Way on the west Irish coast, we grieved for the past and talked about our hope for the future.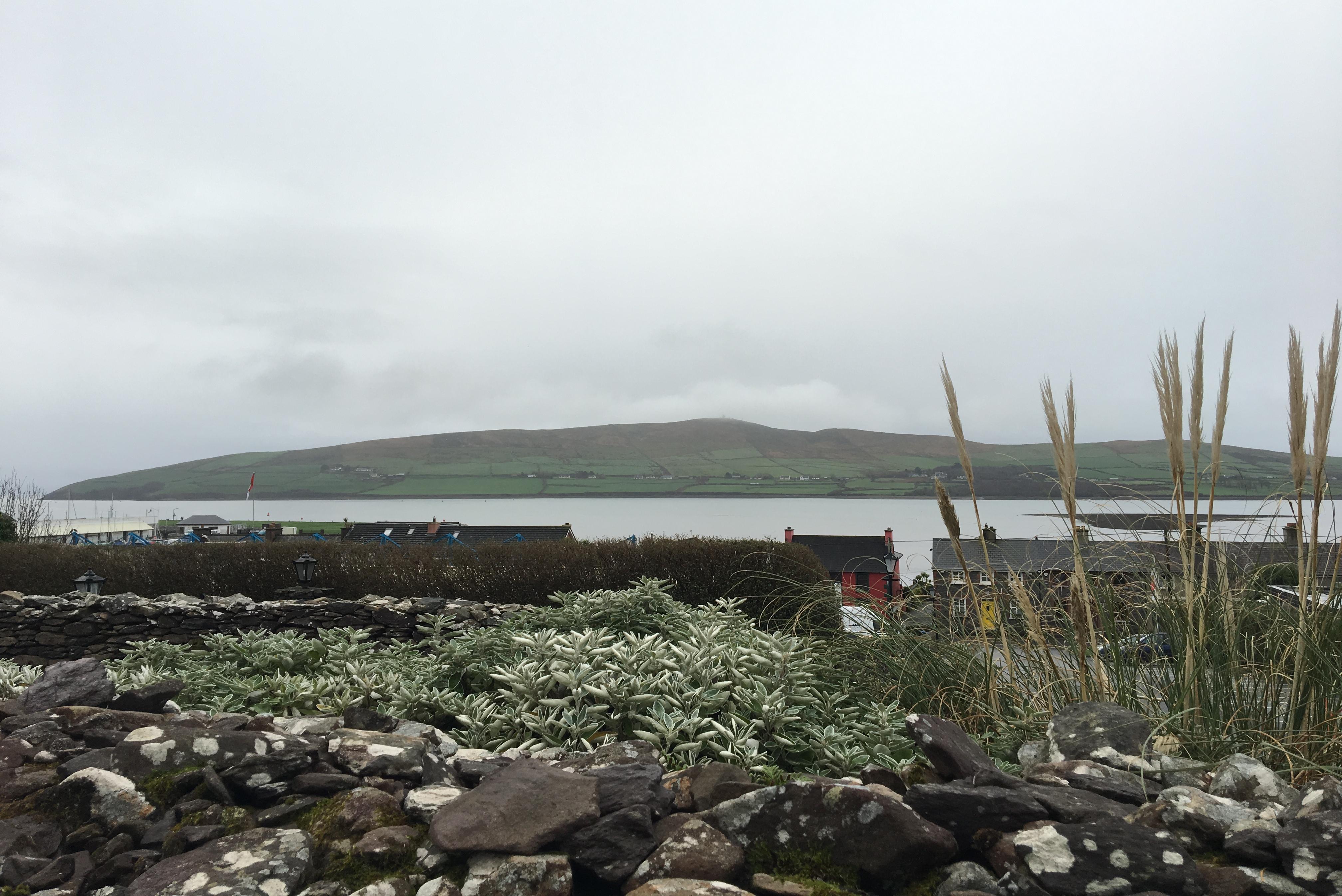 We visited Saint Brigid's Well, a holy well in a hidden grotto that's filled with photos and offerings for Saint Brigid's blessings. It's also where my parents got engaged many decades ago. While I thought I would feel strange or awkward returning to the place where my immediate family began, I felt simply in awe of the ethereal aura of the space. The combination of standing in the grotto—overflowing with mementos of people's loved ones—and knowing that it was a place where my family history intersected with thousands of others was deeply moving.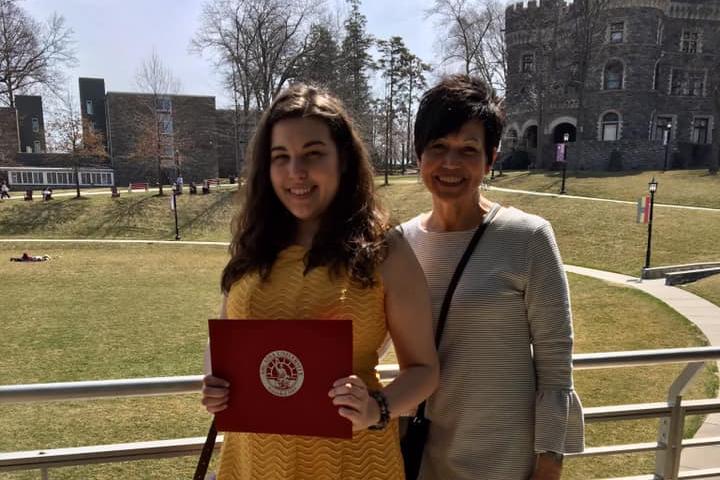 Me and my mom after I accepted the Howard M. Werthan Award at Honors Convocation.
There are still emotional ups and downs in the wake of a big change like this, but in the year since the divorce process started, I've settled into my new version of normal. The highlight of my junior year was receiving the Howard M. Werthan Award in Sociology and having my mother and girlfriend in attendance at the ceremony. Despite my difficulties, I'm thankful I was able to still show my community that I'm a passionate student, and I'm not defined by my struggles.
There are still days where I feel like the combination of family and school stress are overwhelming me, but open communication with my family members, talking to my professors when I need extra assistance to keep up with the class, hanging out with my closest friends, and relying on Counseling Services has kept me going and reaching out to a hopeful future.