Taking a New Path
If I were to describe myself as a student, I would say that I am intensely driven to excel at every academic opportunity presented to me. While in my personal life I try to exude a "chill" persona, in the classroom, I'm a "Type A" personality all the way. To me, anything below a 90% grade is a sign that I need to push harder. My biggest fear is falling below the expectations of my professors.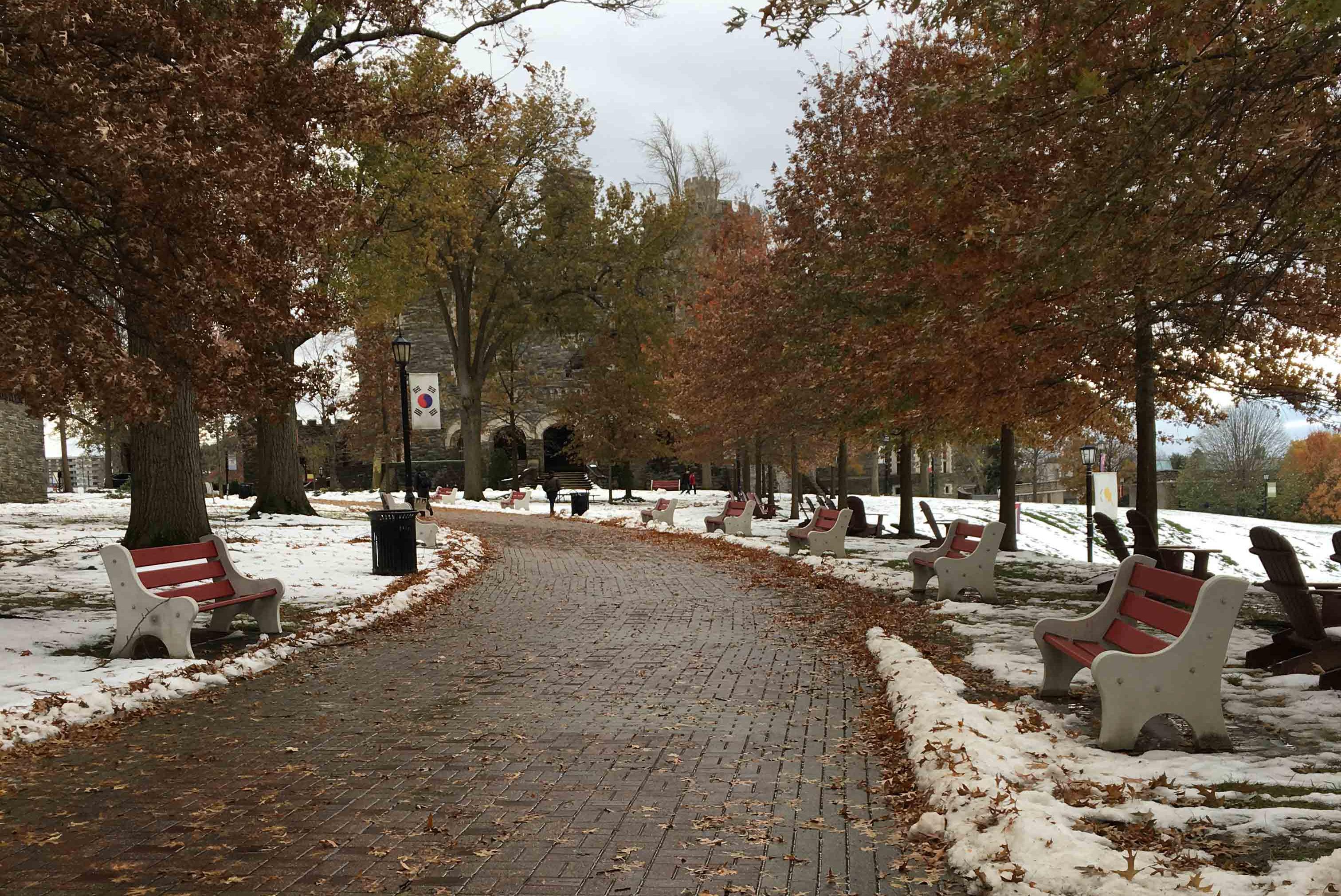 While this mindset has carried me far in terms of raising my GPA, I've come to realize in my senior year that being a "perfect" student is not always realistic. I think I've recently grown—as both a student and a young adult—to navigate and accept failure, set healthy expectations, and realize that if one project doesn't work out, there are always new opportunities around the corner.
Coming into my senior year, I was taking 20 credits, had a double major and one minor, and three work-study positions—working for University Relations, assisting a professor in my department with research, and of course, blogging. This isn't to say that surviving a hefty workload is impossible; I know I have the passion and ambition to succeed, but as they say, "life happens." I had an intense flare-up of my chronic illness, which additionally impacted my mental health.
Like a "jack of all trades, master of none," I found myself struggling to keep up with even the easier classes I was taking this semester, let alone achieve the straight A's I was used to.
For the sake of my physical and mental health, by the end of September I ended up dropping a class, dropping my second major, and dropping the research position I was proud of. Having to confront these losses was daunting, as I had defined myself by my academic achievements.
However, when I spoke to my former Anthropology adviser, he told me that he wasn't upset or disappointed in me, and reminded me not to beat myself up over dropping the major. Instead, I had to find a way to turn the situation into a positive and keep going.
I am proud of myself for continuing to persevere and thankful for the support of the faculty and peers who encouraged me to keep going and find my spark in a new project.
– Caitlin Joyce
This advice was difficult for me to accept, as my gut instinct was to attend my own pity-party—which would only hinder me from finding happiness and success going forward.
There have been many ups and downs throughout this semester with balancing my expectations, stress, schoolwork, and general wellness. However, with one door closing, another has opened: With the extra time I gained since September, I have put all of my effort in developing my senior thesis. My project examines the motivations of Americans who consume a specific type of Japanese homoerotica (I know this is a rather niche topic, but it's a testament to the fact that students have a wide breadth of freedom for topics they can research). I have had incredible results with the survey I created for this project, as I received over 1,300 responses in only two days! Multiple professors have suggested that after graduation, I take the data I've collected and publish a book, which has always been a dream of mine. My thesis has quickly become my passion project, and I hope all of my enthusiasm is conveyed through the quality of the work I have dedicated to it.
While this semester has radically changed in trajectory from where I first started, I am proud of myself for continuing to persevere and thankful for the support of the faculty and peers who encouraged me to keep going and find my spark in a new project. I'm taking a new path, and while I'm not sure where it leads, it feels so much better than before.