Standing Up to End Rape Culture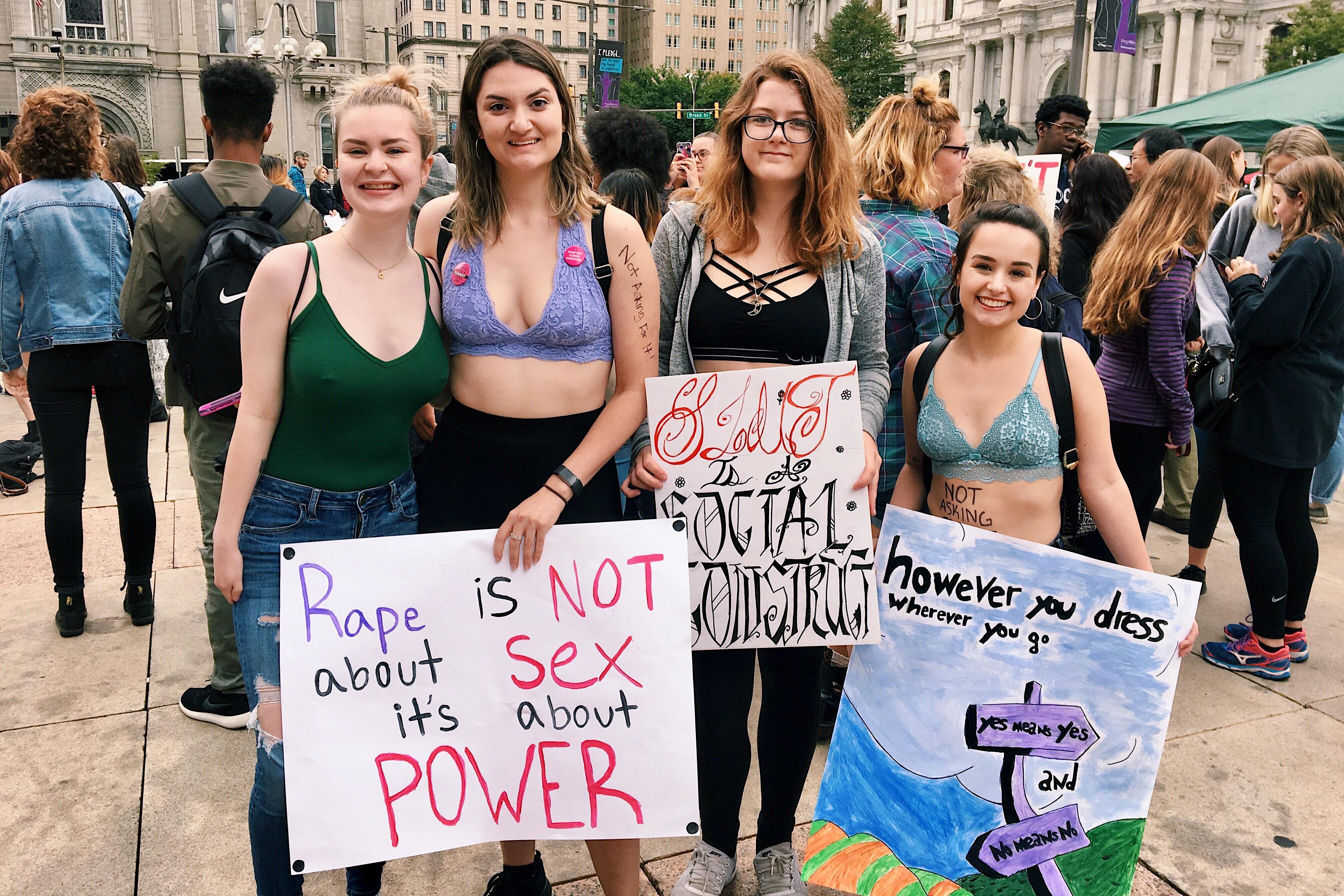 Arcadia Students at the March to End Rape Culture.
The hashtag, which represents victims of sexual harassment or assault, has gone viral worldwide after several women broke their silence in allegations against Hollywood producer Harvey Weinstein. #MeToo posts popped up all over social media as woman after woman came forward to add their voices (and their stories of sexual assault) to show how prevalent such incidents are. It has become glaringly evident how much more needs to be done to eliminate rape culture for good.
On September 30, a couple of my friends and I joined the March to End Rape Culture in Philadelphia (formerly known as the Slut Walk). The March to End Rape Culture (MTERC) is an event that raises awareness about rape culture and its effects across society. I first heard about this march through Arcadia's For the Women! club. On a Saturday morning, the club met at Arcadia and took the quick half-hour train ride into Philly to meet up with the rest of the marchers at Thomas Paine Plaza.
The event began with a series of speakers who spoke about their own reasons for marching: MTERC organizers Quisha Anthony and Rosie Clark; PAVE Philly chair Preeti Pathak; Wear Your Voice Magazine managing editor Lara Witt; members of the women's advocacy organization Project SAFE; Black and Brown Workers' Collective organizer Nowalzi Monique; Rowan University student Destinie Cubler; and the mononymous organizer of Take Back the Night, Cookie.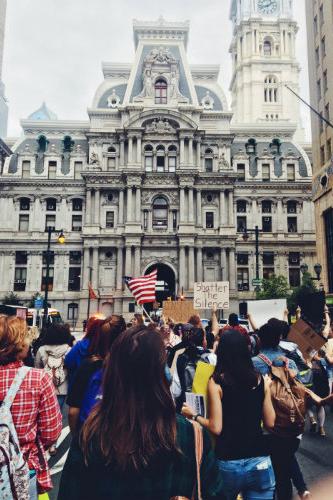 Each speaker brought emotion and passion to the event, and I could feel their words resonating with the crowd as it built. They talked about why it was important to amplify women's voices, especially in our current political climate. But they were not speaking just to women. Everyone was included in the march— every gender, race, and sexuality. The speakers reminded us that rape culture is not something that affects one group exclusively. It is prevalent throughout our society, yet something we can eradicate.
After the speeches, the march began. It felt incredible to walk with my fellow Arcadians and Philadelphians, every one of us with our own differences but united under the same cause. We chanted phrases: "No means no" and "My body, my choice." People cheered us on from the porches of their houses and from the streets, giving us high-fives and hugs as we walked through Center City. The event was truly empowering.
Reflecting on the march, I feel truly grateful to be at a university that promotes events like these and gives students the opportunity to attend them. Arcadia not only has an involved, supportive student body, but a proximity to Philadelphia that helps to open up the "college bubble" that we sometimes fall into. There is something so powerful about walking through the center of Philadelphia and saying, "This is me, and this is what I am standing up for."
For those interested in getting involved, the MTERC is held every fall in Philadelphia (and in other cities throughout the U.S. as well). More information can be found here.