Thanksgiving in Florida looks a little something like this: 75 degrees, palm trees, and only sweater weather in the morning and at night. 
With that said, I didn't mind having to stay back on campus for Thanksgiving break because this would be my first real fall Thanksgiving. I always tell my friends here that it isn't that I am not a person that gets into the holiday spirit—the problem is when it is 85 degrees during the holidays, there's no sitting by the fireplace and drinking hot cocoa while watching Christmas movies. 
Despite all of this, I was still very heartbroken to see how expensive the flights were to go home for the mini-break around Thanksgiving. I just didn't feel that it was worth it to spend $600+ on a ticket when the semester was going to be over in just two weeks. Telling my parents was the worst part: Their faces fell, and my mom kept moping that this would be her first Thanksgiving without me there. 
The most rewarding experience was the warmth her family showed me as a newcomer.
– Jasmin Ramirez
Fortunately, my friend allowed me to join her and her family for their grand Thanksgiving feast. Haley kept joking that I was going to experience an Italian Thanksgiving for the first time. I was excited for the new experiences, but it wasn't too different from what my family typically does. We both have a huge family get-together on Thanksgiving, and there are designated tables for adults and children. 
But the food was different from what we'd typically serve. I am used to lots of rice to choose from, such as Mexican and Puerto Rican rice. And we make beans spiced with tomatoes, cilantro, onions, and salt in a HUGE pot. We also make elote, which is the street corn many people are familiar with. Although I most definitely missed the foods I was used to eating on this special day, the feast I had at my friend's house was amazing. I tried this yummy salad that had chickpeas and feta mixed in.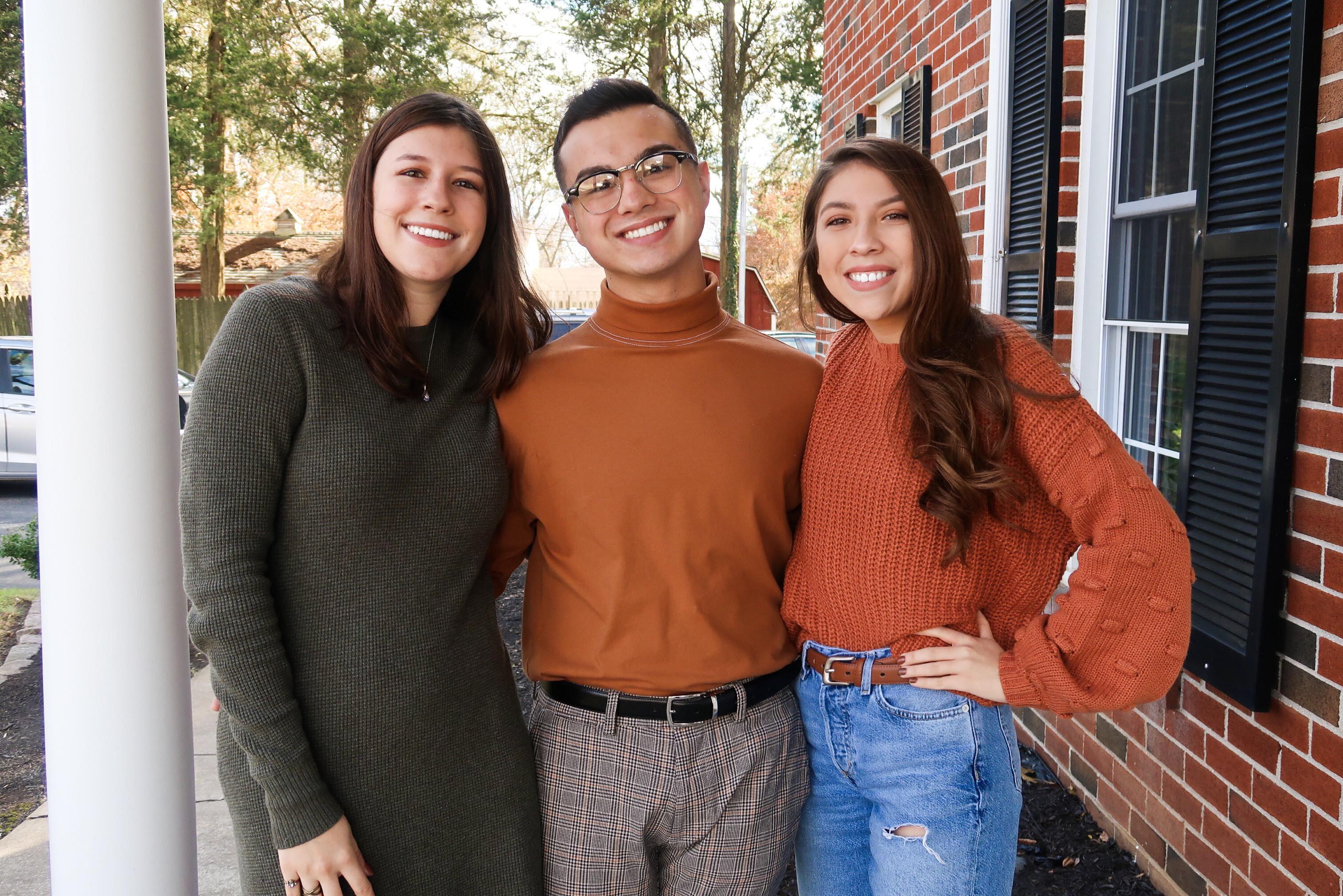 The most rewarding experience was the warmth her family showed me as a newcomer. My mom wanted to thank Haley's mom for allowing me to join the gathering, and her mom referred to me as her adopted-daughter when talking to my mom over Facetime. Her aunts were very sweet, and her cousins suddenly felt like they were my own cousins as they were sharing their funny college stories and we laughed over the silliness. 
All in all, it was an experience that I will forever cherish.