An American in Paris: Timeline and Tips
Last year while abroad, some friends and I decided to go to Paris as a group. Safety in numbers, right? 
We picked a date, bought our bus tickets in advance online, and packed as much as we could into a long weekend. Here's how we did it: 
Being in London taught me very quickly how to live independently, but traveling independently is a whole new challenge.
– Mia Woo
Arcadia London Center (Thursday, 6:30 p.m.) 
This was finally the day! I'd get to use the bus ticket to Paris I'd bought a few weeks prior. 
Travel tip: Look for the same ticket on a few different sites; don't settle for the first one that pops up. I used a site called Goeuro, which recently rebranded to Omio. But I also recommend using Eurolines for coach buses; Eurostar, if you want to take a train; or Skyscanner, if you're flying. Your tickets will be much more expensive the later you buy them, so plan ahead. I bought my tickets a month in advance, and a round-trip ticket was roughly 58 pounds ($74 U.S. dollars). 
Victoria Coach Station (Thursday, 8 p.m.)
I dragged my carry-on through the Tube (London's underground railway transit) during rush hour, and while it was pure chaos, I made it in one piece and boarded the bus on time. I planned to sleep the entire nine-hour ride. However, at around 11:30 p.m., the bus boarded a ferry to cross the English Channel, and we all had to disembark. I didn't know this would happen, so it was quite a turn of events!
A ferry, somewhere on the English Channel (Friday, 12:34 a.m.) 
I hadn't slept, and I was still slightly in shock that I was on a ferry instead of my coach bus. It was crowded, and I walked on wobbly sea legs, so weaving my way through the passengers and trying to find a place to sit down was difficult. I'd also been separated from all of my friends somehow. 
Travel tip: Find a buddy and stick with them. When the ferry docked in France around 2 a.m., I followed the crowd making their way toward their respective coaches, somehow found my bus, and reunited with my friends. I was so relieved!
Jardin du Luxembourg (Friday, 8 a.m.)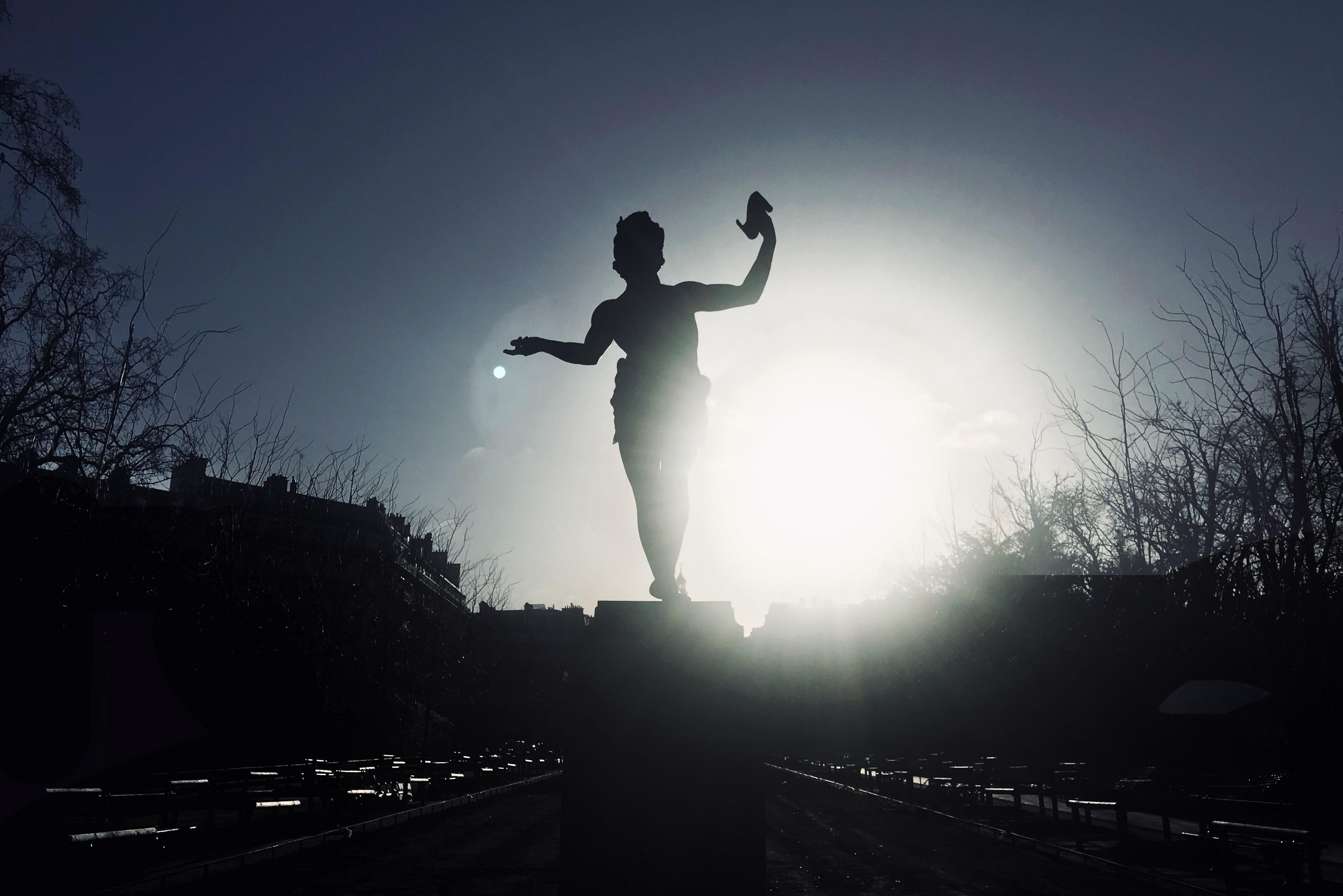 The coach bus arrived in Paris. I was running on about four hours of restless sleep and sheer willpower to stay awake and enjoy my first hours in France. After breakfast at a tiny cafe, my friends and I walked to Luxembourg Gardens, carry-ons still in tow. The gardens are a lot like an open-air museum, with tons of sculptures, formal gardens, and paths to walk on. It's also free to enter, which made this travel destination all the more appealing. I walked drearily down the path of the garden when I happened to turn to my left and see this statue's silhouette. I managed to get through a few more hours of sightseeing before taking the Metro to our hostel. 
Travel tip: Travel in groups and split costs between friends to save money. My friends and I all chipped in a little bit for a hostel outside of Paris, and took the Metro into the city each day using travel passes.
Eiffel Tower (Saturday)
What is a day of sightseeing in Paris without a trip to the Eiffel Tower? This photo was taken from the top of the tower, but the views from each point are incredible. Even though the weather was a little cloudy at that time of day, I could still see the entire city. It's also a really fun challenge to walk all the way up to the second floor (you have to take a lift to the top), and I felt very proud of myself when I made it.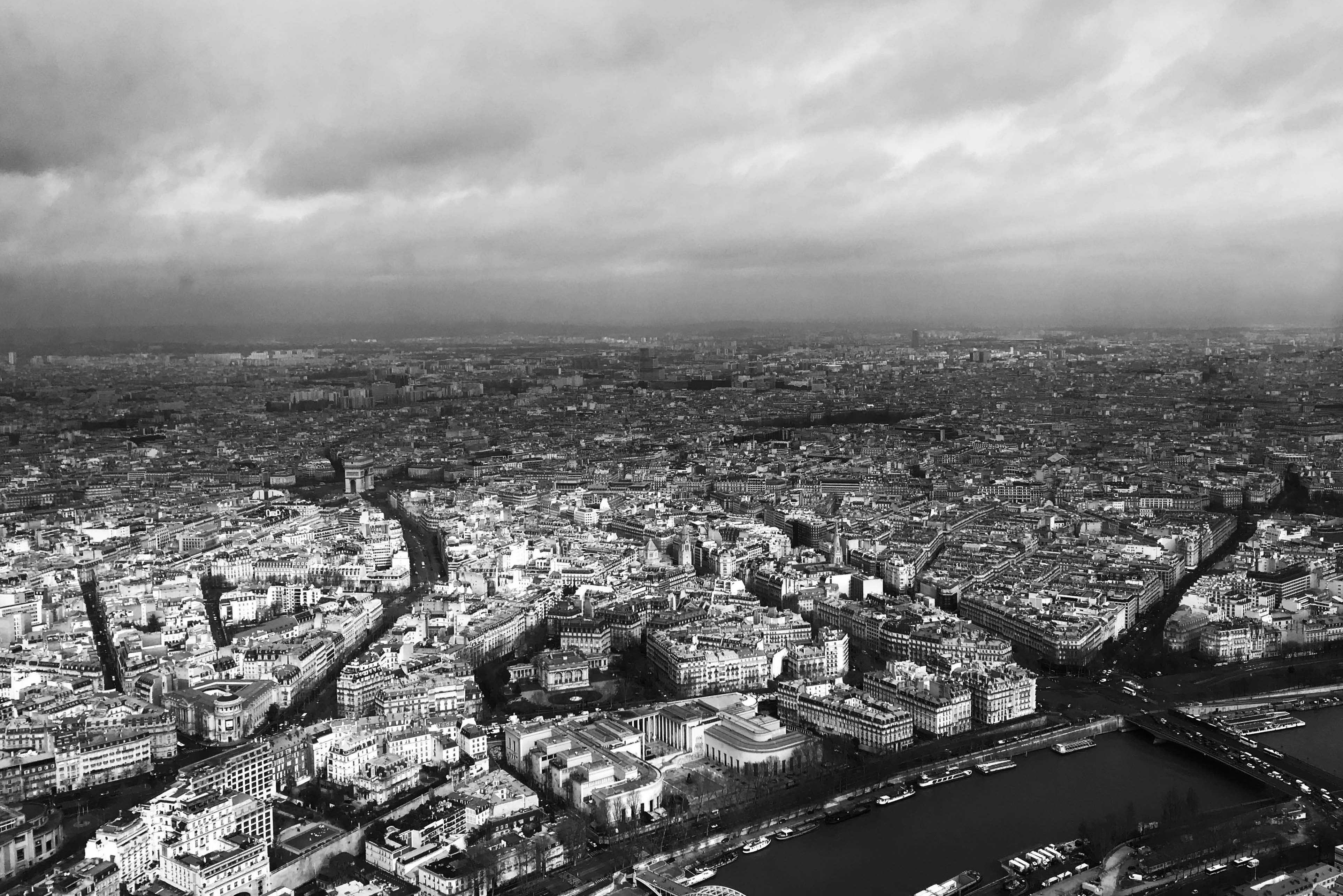 Travel tip: Though your legs will be sore for days (speaking from pure experience), it's cheaper to walk up the stairs of the tower—all 674 of them. And, as long as you can prove your age, you might be eligible for a discount! If you're between the ages of 12-24, your ticket will only be 9,70 Euros compared to 19,40 Euros for adults. 
Another travel tip: Most of this day was spent outside, and both the UK and Europe are still pretty cold in March, so dress warm! I wore my winter jacket along with a scarf, earmuffs, and comfortable shoes, and I felt fine. The weather was mostly nice and sunny while I was there, but I recommend checking the weather before you embark, just to be safe.
Musee d'Orsay (Saturday)
This photo was taken from behind the clock tower in Musee d'Orsay, one of the largest art museums in Europe.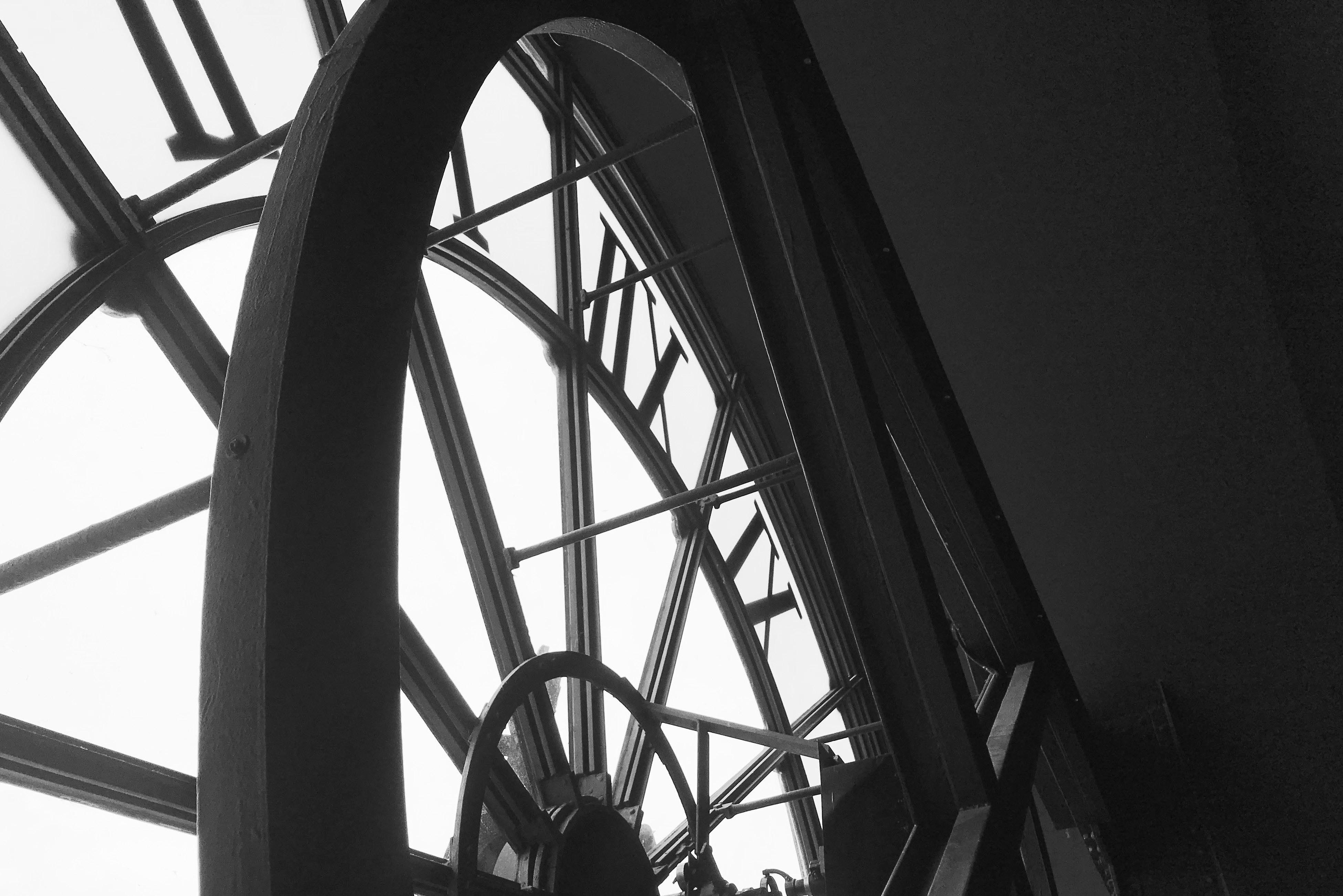 Travel tip: The museum offered free admission for students studying abroad. Bring your passport and your student ID with you on your travels—I got in without having to pay anything! But make sure you keep track of your belongings.
Musee du Louvre (Sunday)
Sadly, my weekend in Paris was coming to an end. But, before I had to board my coach bus home, I got to spend a morning at the Louvre. It was the biggest art museum I've ever seen—I definitely recommend paying a visit if you're ever in France. There were so many exhibits with amazing works of art. I got to see some iconic works like the Mona Lisa and the Nike of Samothrace, but I also loved walking through the Egyptian and Greek art exhibits. It was the perfect way to end my trip to Paris.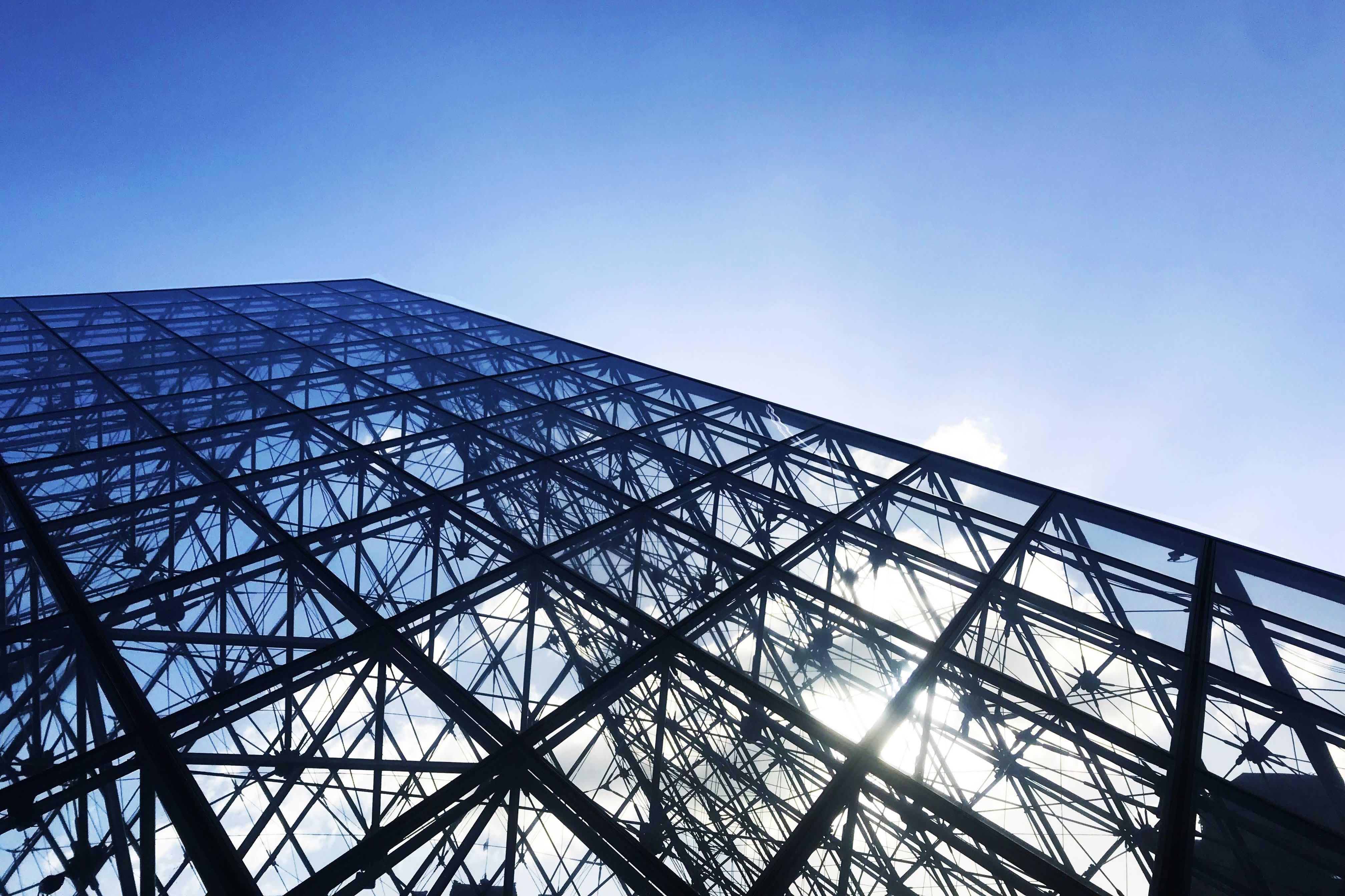 London-bound coach bus (Sunday, 2:30 p.m.)
Although I'd had the time of my life in Paris, it was time to return to London. My trip to Paris, to say the least, was an adventure. I'll be honest: Traveling as a college student can be a really trying experience. Being in London taught me very quickly how to live independently, but traveling independently is a whole new challenge. But I learned that I could handle it! 
After my weekend in Paris, living alone in London felt easy, and I was so happy to be back. In fact, I loved studying abroad so much that I'm trying to go abroad again. I'm planning on enrolling in a Global Field Study course soon. This way, I'll still get to go abroad and stay right on track with my academic plan. 
If you're studying abroad, travel if you can. You never know when you'll get the chance again. Take advantage of every opportunity to see the world. Step outside of your comfort zone and go at each experience with an open mind. You never know what you'll learn about the world, or even what you'll learn about yourself.