Experience That Fun High— No, Not That Kind
Fact: Not every college student likes to party. Now wait, before you X out, this is not a post to rag alcohol or irresponsible behavior. But for students who aren't part of the party scene, there are alternatives for a different kind of entertainment that can get you that fun high without the, well, you know.
Philly Day Trips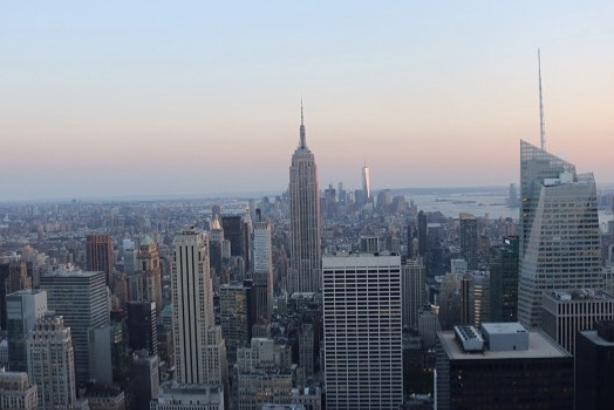 The Philadelphia skyline.
No matter what you're interested in, there's a museum for you in Philly. Some charge admission, but plenty are free (the Institute of Contemporary Art, Woodmere Art Museum, and for those with footwear addictions, The TUSPM Shoe Museum). If not, check for a student discount. Don't feel like staying inside? We live 30 minutes away from one of the greatest collections of street murals in the world. Take your own walking tour.
Shopping! I know we're working on a budget here, but you have to buy clothes occasionally, right? South Street has everything from athletic wear to winter coats to total non-necessities. Make sure to check out the thrift shops.
Eastern State Penitentiary
If there's one thing Philly natives have in common, it's how much they love to talk about how much better Philly is than every other city in the world. One thing that justifies this pride is the iconic Eastern State Penitentiary. The labyrinth is packed with horror-filled history that is bound to fascinate and frighten those who venture in.
Nights Out
The Philadelphia Orchestra
Class it up with some classical tunes. With eZseatU, college students can attend over 80 concerts throughout the 2017-2018 season for $25. We rarely have a reason to wear anything more formal than sweats on campus, so dress up, grab a salad from the Chat or find some cheap eats downtown, and head over to the beautiful Kimmel Center.
First Fridays in Old City
In one night, you are going to accumulate enough insta-ammo for the year. A variety of galleries between Front and Third Streets and Market and Vine Streets in Old City Philadelphia open their doors to the public on the first friday of each month. Expect jazz, stimulating conversation about art, and cheese plates galore.
Spruce Street Harbor Park
Tired from the week? This park is the definition of a chill night out with friends. It's best enjoyed in summertime, especially the 1950's high-waisted-wearing-cotton-candy-eating carnival that is Summerfest. But even without festivities, enjoy lounging in one of the park's 50 hammocks and drink hot chocolate (or eat popsicles).
Weekend Getaway
Miles from Arcadia: 99
Grand total: $100 (Serendipity Frozen Hot Chocolate included)
Buses to the city are cheaper (and cleaner) than you might think, whether it's Megabus or Greyhound. There is so much to do and see in New York, and Arcadia is too close to not take advantage.
Grab some friends on Saturday morning, hop on SEPTA to 30th Street Station, and pick up the Megabus to NYC. Or get off at Jefferson Station for Greyhound, which is right across the street on Filbert.
One of the greatest things about Manhattan is that you can walk everywhere, and there is so much to see for free. You could spend the entire day exploring Central Park, scoping out the best views of the greatest city in the world, galavanting around one of many pay-what-you-wish museums (such as The Met, MoMA PS1, or The Museum at FIT), or— one of my personal favorites— taking the Staten Island ferry. Totally free, a magnificent view of the skyline, and you'll even float past Lady Liberty. If you split the cost of a room, stay away from Tavern on the Green, and take the subway, you can totally have a fun weekend on a college-student budget.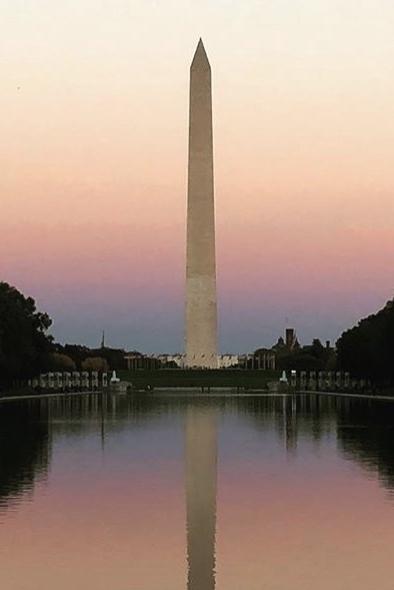 The Washington Monument in D.C.
Miles from Arcadia: 109
Grand Total: $50
Now this is a getaway. Between the mountains, the wildlife, and the silver lakes, this is the detox every college student needs just before finals. Whether you and your friends want to go hiking, boating, or horseback riding, there are 2,400 acres of natural beauty to explore.
Cost tip: Split a zipcar for the weekend and stay in an Airbnb instead of a hotel.
Miles from Arcadia: 168
Cost: $75
The only place more into American history than Philadelphia? D.C.! Whether you're into touring the Capitol or not, there is plenty to see and it's definitely doable for a couple days in the city. There are tourist attractions (and political gift shops) galore, but if you go while the weather's still nice, hang outside.
Visit one of the seventeen free Smithsonian museums, ranging from the National Air and Space Museum to the National Museum of African Art. Take a walk through the National Gallery of Art's Sculpture Garden or picnic at the feet of Abraham Lincoln while your history-major roommate finally gets to recount every riveting event that has occurred on this very spot since 1884.