Pati Hill (1921 – 2014) was a writer and artist best known for her wry, observational prose and her work with the photocopier, which she referred to as a "found instrument, a saxophone without directions."1 Hill's work is distinguished by its focus on objects, her emphasis on the accessibility of xerography and her efforts to unite the visual and literary arts.
The Pati Hill Collection at Arcadia University is the most comprehensive archive of Hill's artworks, objects, manuscripts, documentation and personal papers. Spanning nearly 70 years of her hybrid practice, the collection offers insight into a pivotal moment in 20th-century culture when artists imagined a future where international audiences could be addressed instantaneously, where the reality of the photographic image would be undermined, and—in Hill's words—where image and text would "fuse to become something other than either."2 Scholars and curators interested in visiting the archive should contact rousseaua@arcadia.edu.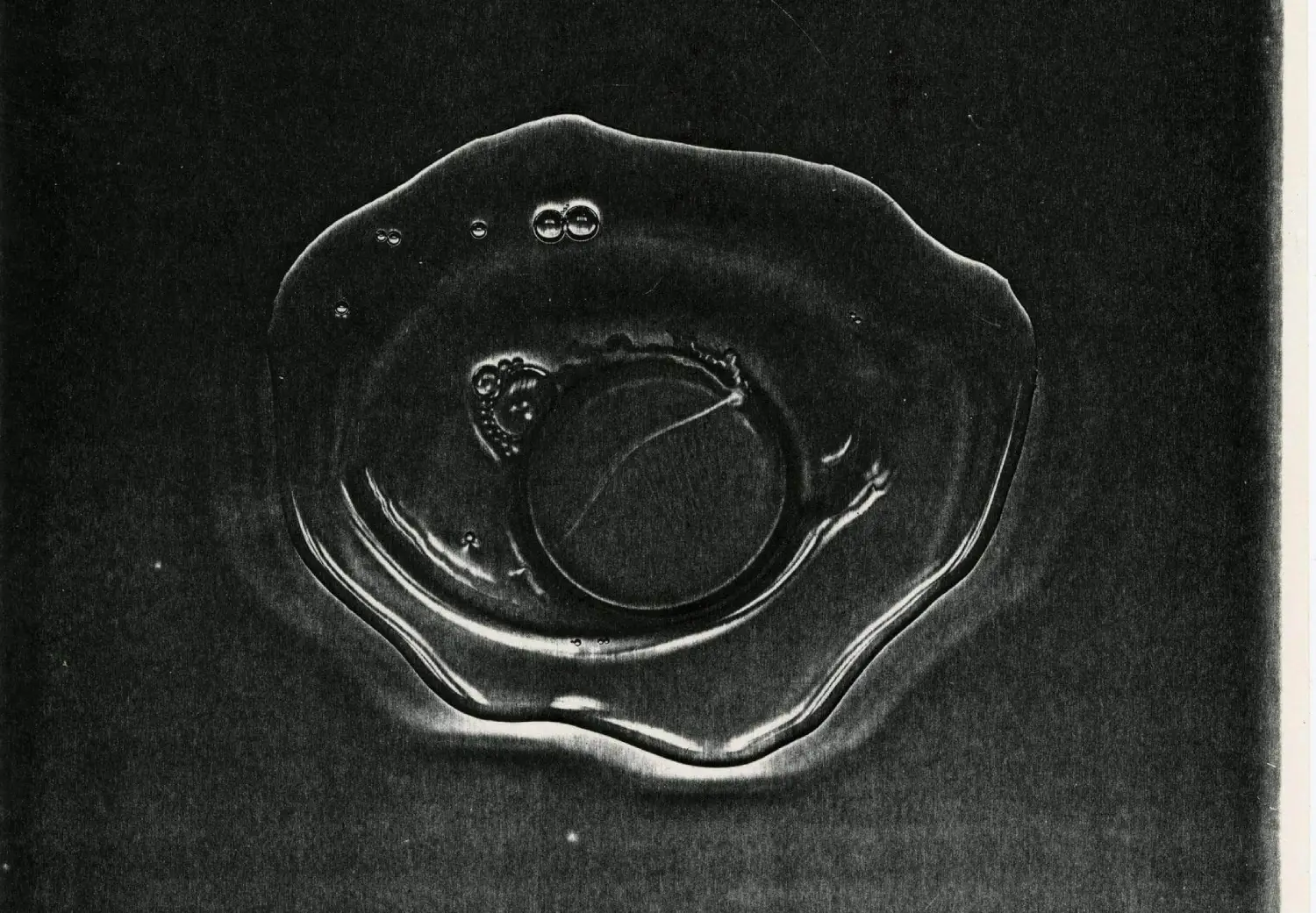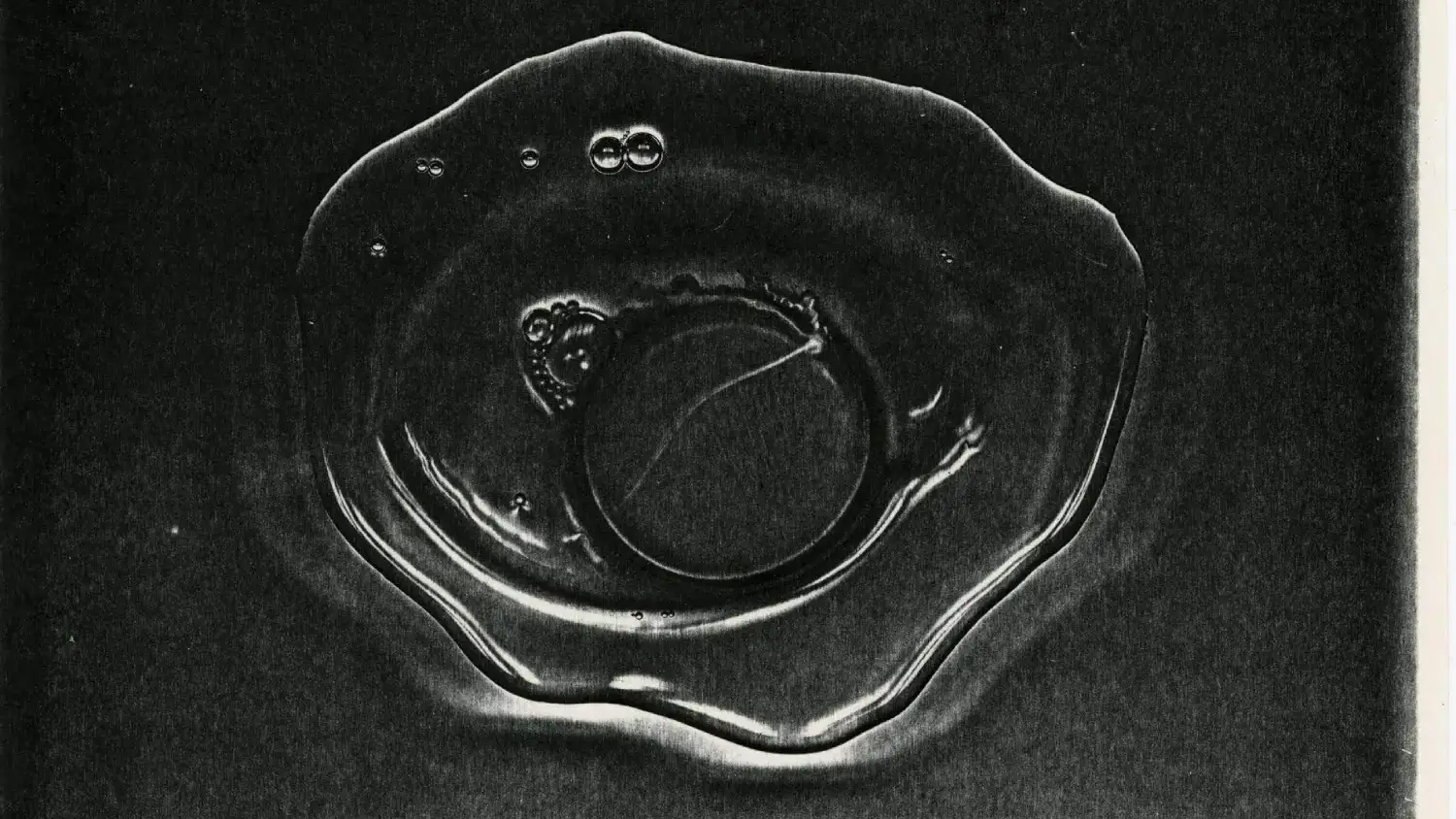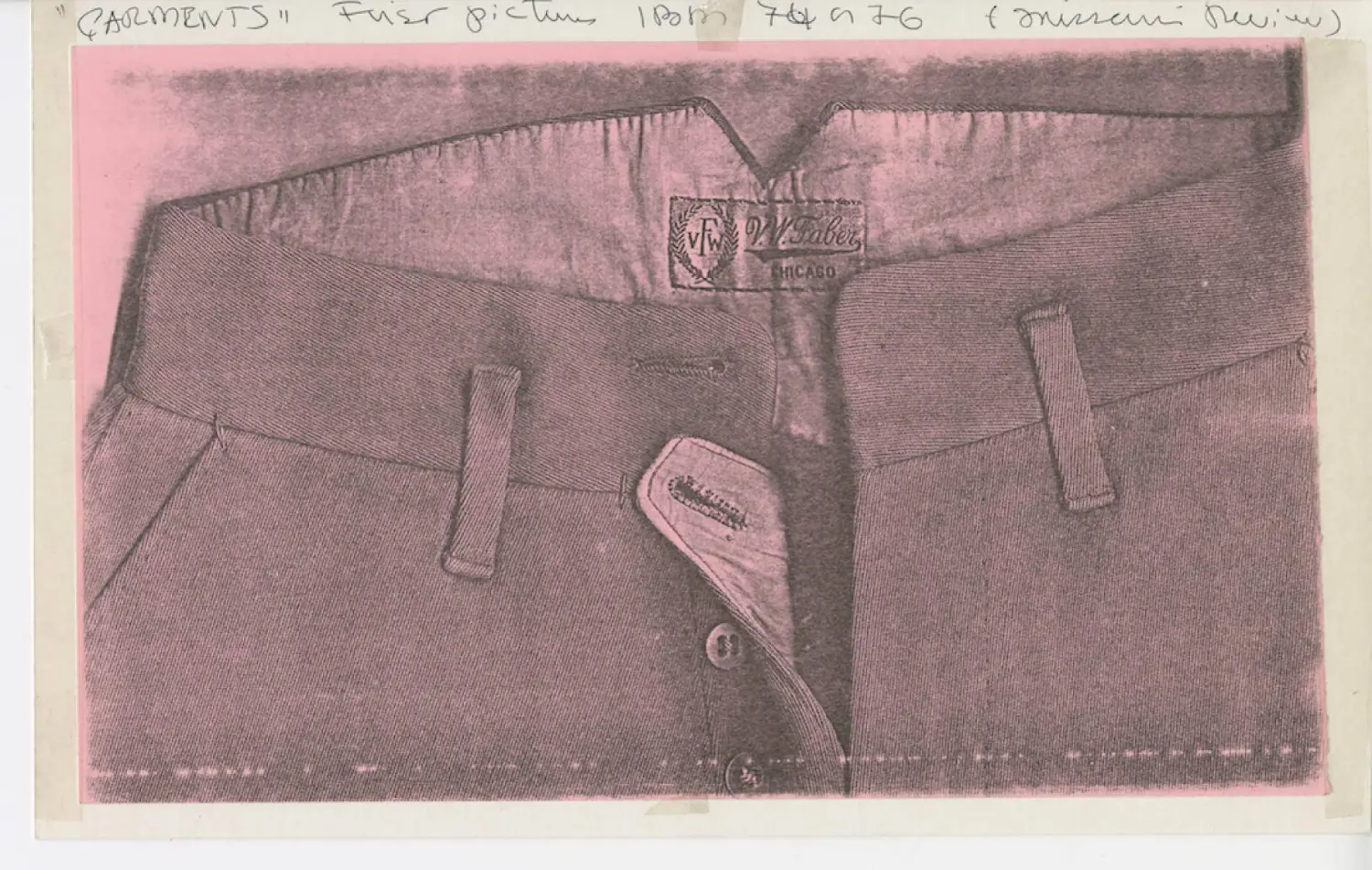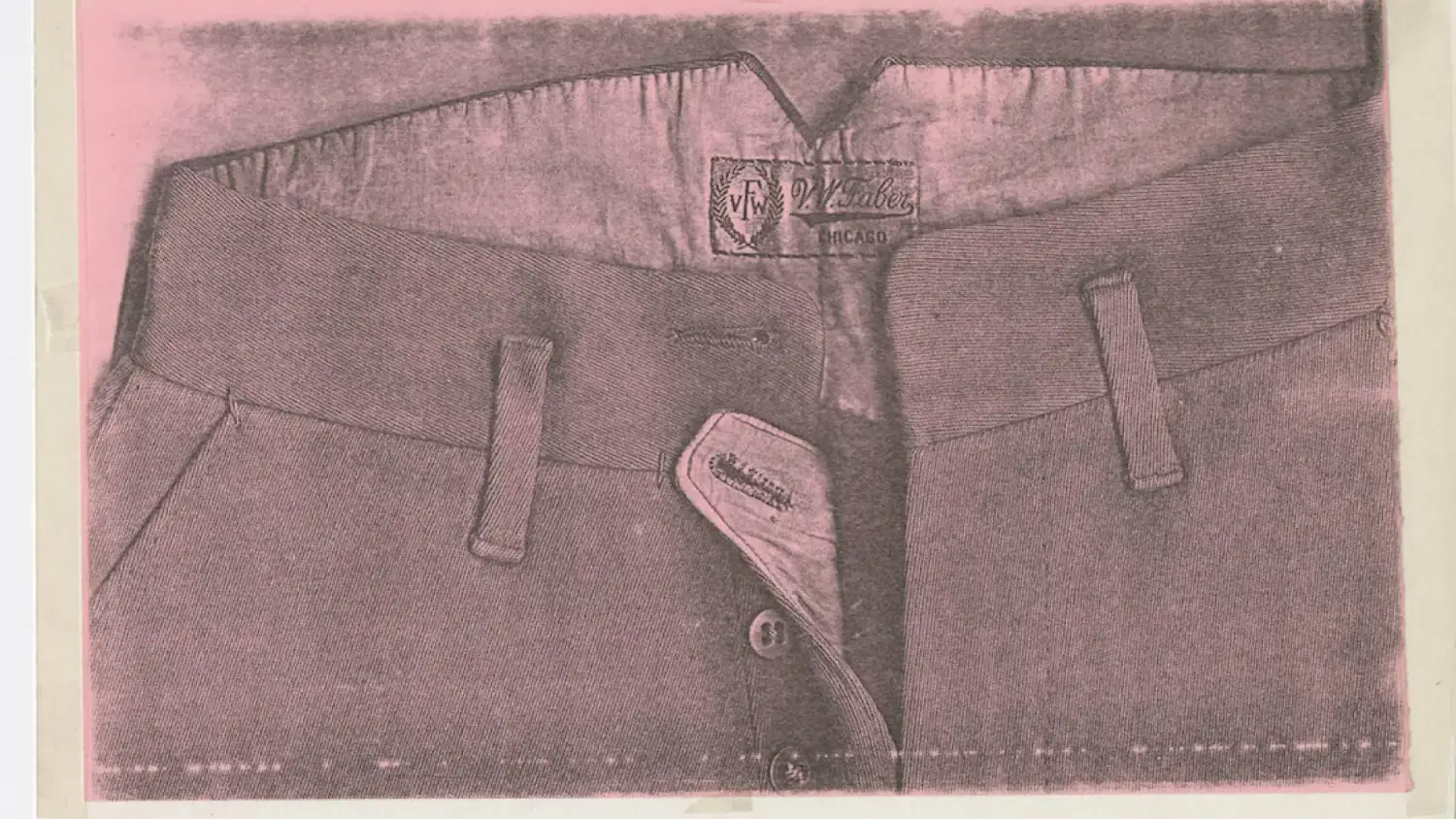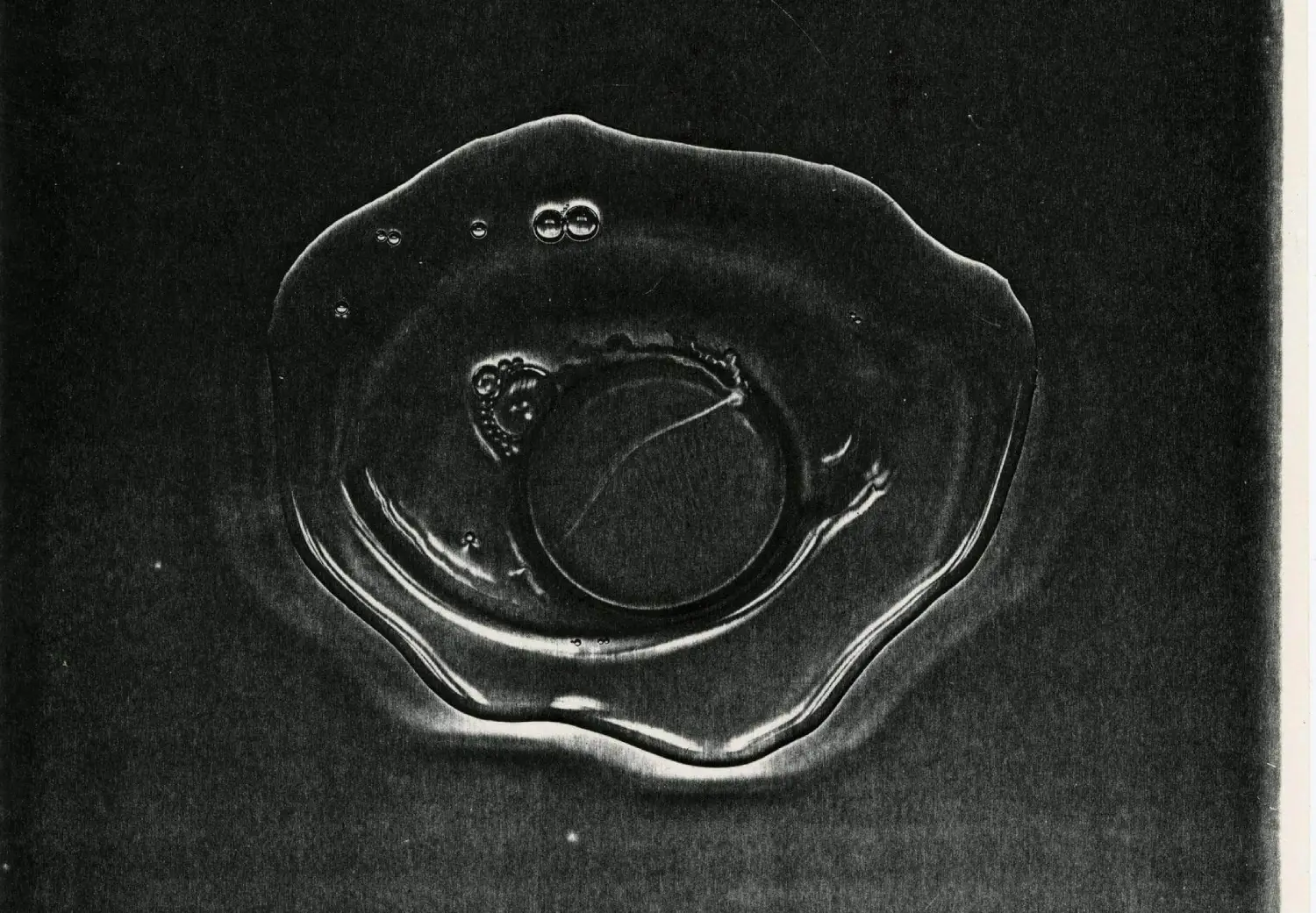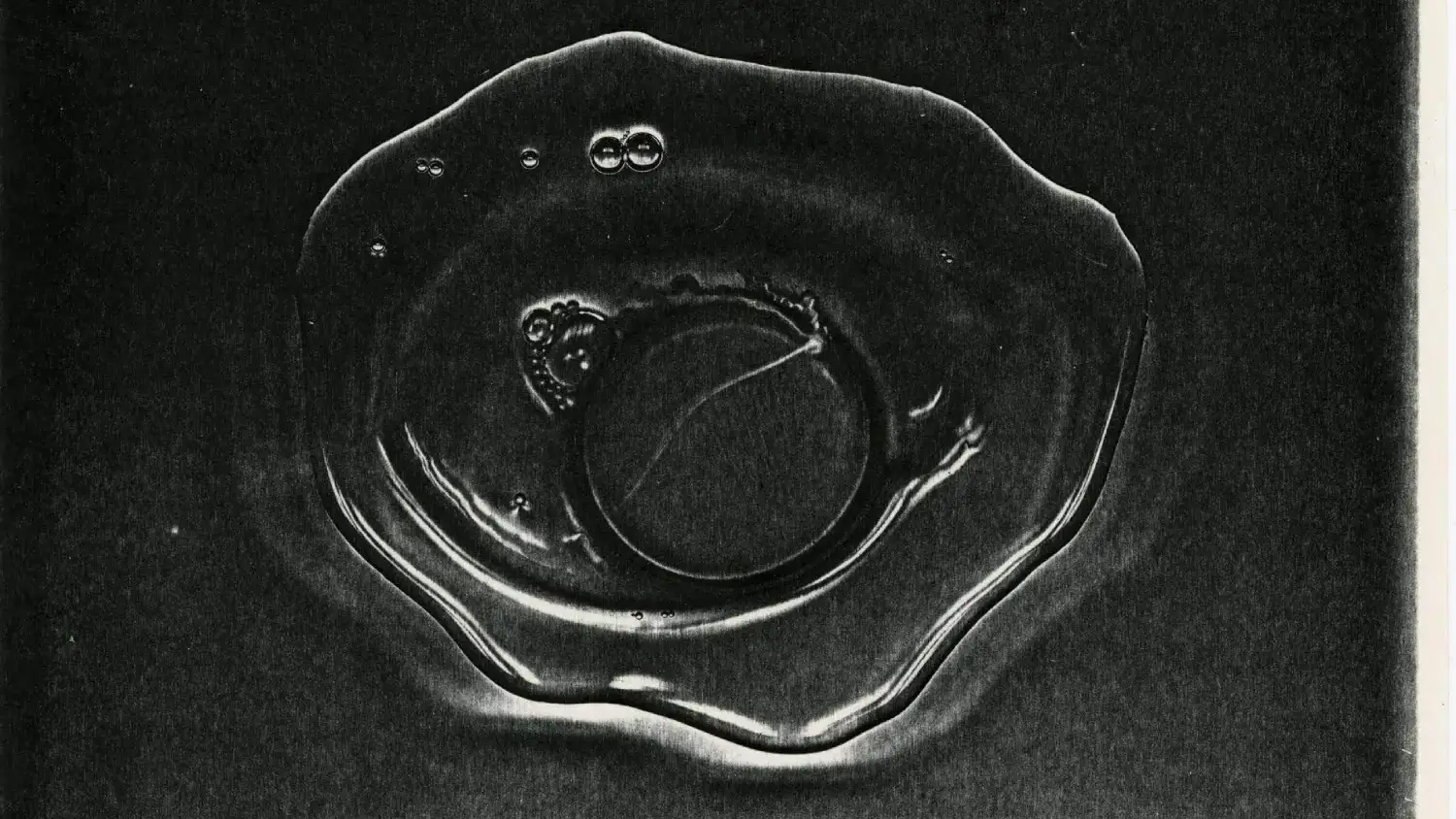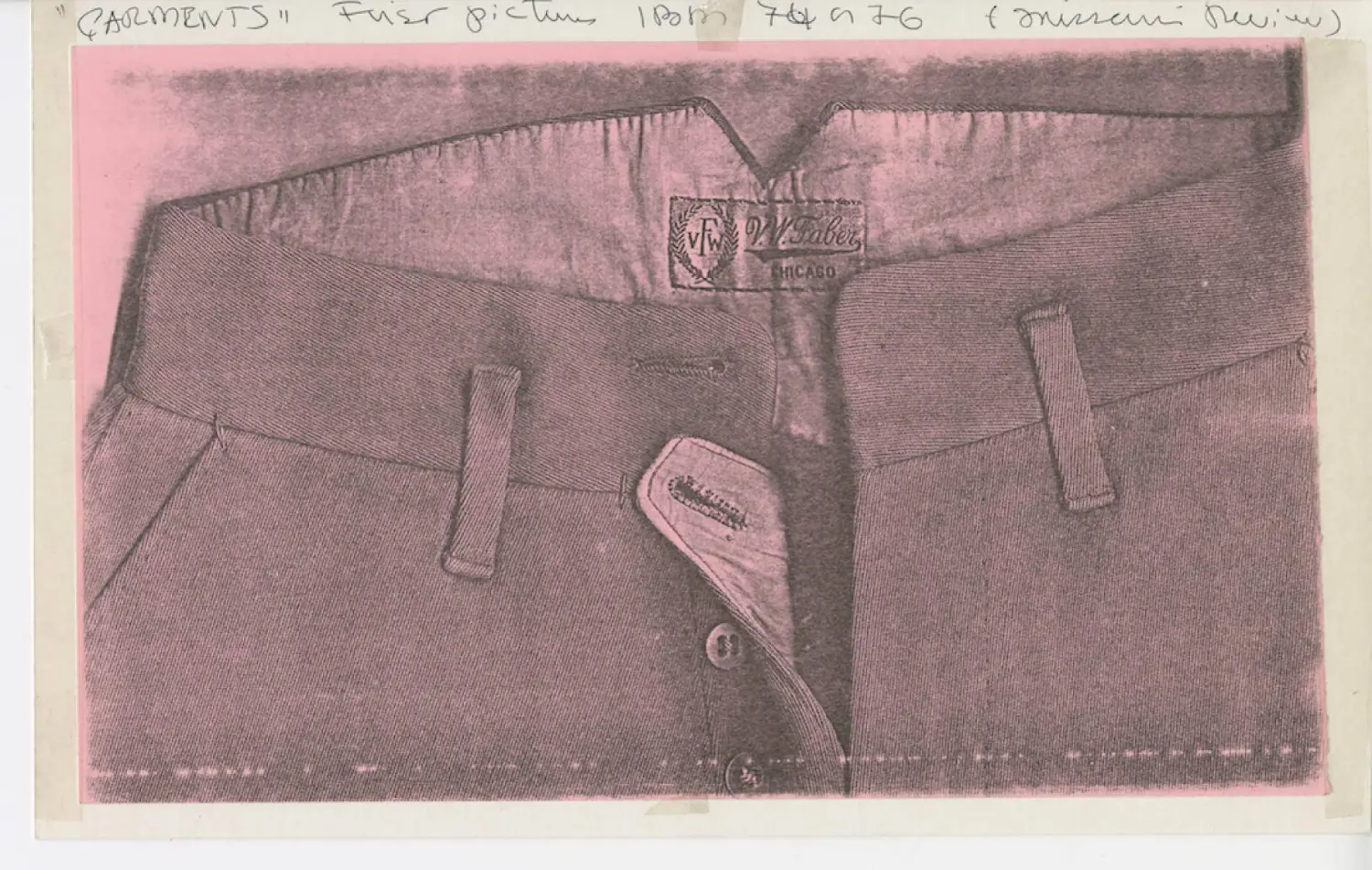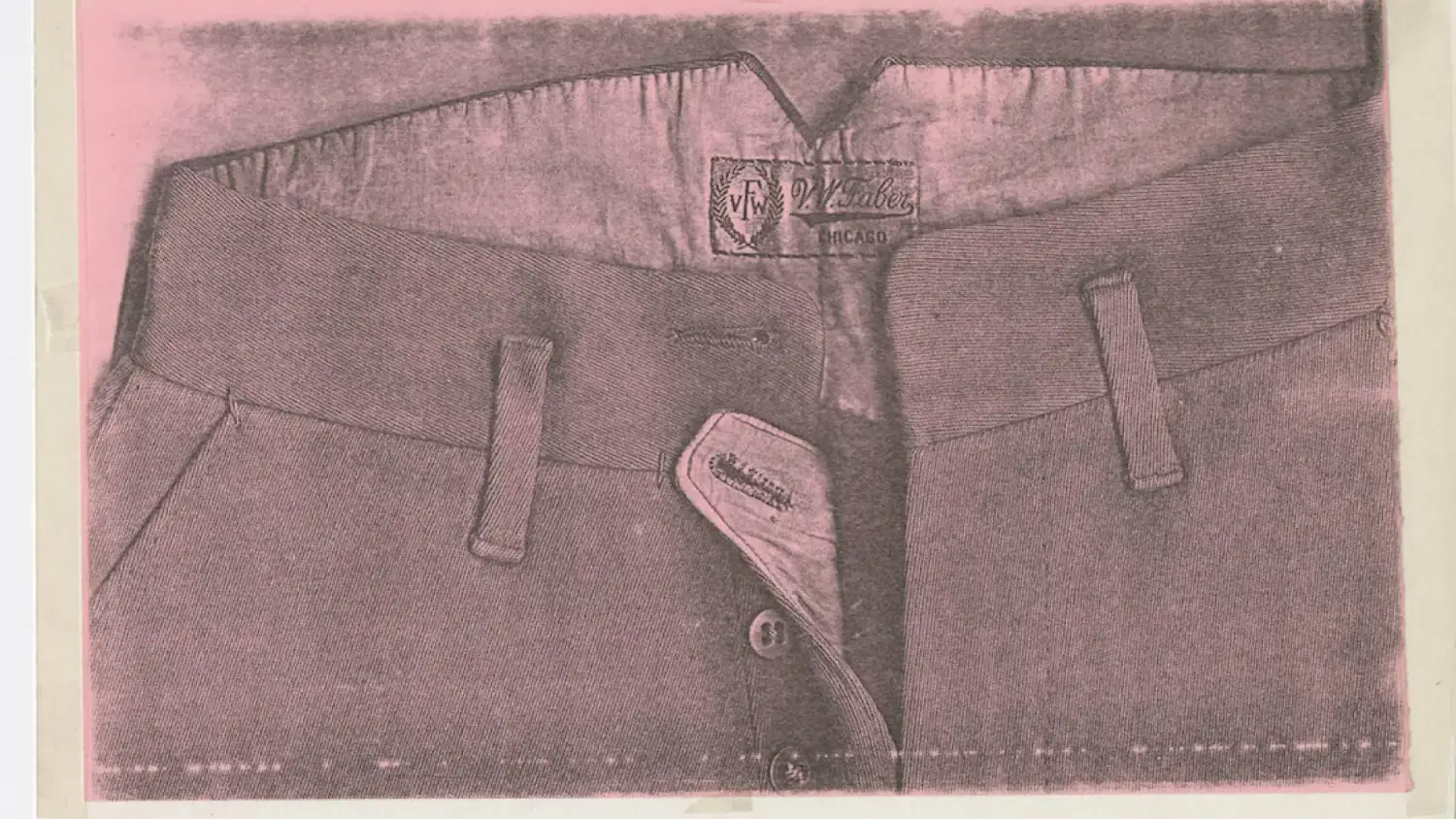 Recent Exhibitions
"Nothing Is So Humble: Prints from Everyday Objects"
November 20, 2020–Spring 2021
The Whitney Museum of American Art, New York
"Pictograms, Signs of Life, Emojis: The Society of the Signs"
September 24, 2020–April 11, 2021
Leopold-Hoesch-Museum, Düren, Germany
May 6, 2021–September 12, 2021
Museum for Neue Kunst, Freiburg, Germany
"Pati Hill: Something other than either"
December 12, 2020–May 2, 2021
Kunsthalle Zürich, Zurich, Switzerland
"Mrs. Beazle"
February 13–March 7, 2021
Trieze, Paris, France
News and Programming
Publications
This generously illustrated, 200-page publication contains essays by 14 contributors. These include five by those who knew Hill directly—curator Marilyn McCray; novelist Thomas McGonigle; Hill's former assistant, Fouzia Chakour; Marie Cecile Meissner (curator emeritus, the Bibliotheque national de France) and Arcadia Exhibitions Director Richard Torchia. The remaining texts were contributed by writers responding to Hill's work for the first time: Michelle Cotton, curator of "Xerography" (2013) at First Site, UK; Philadelphia-based poet Thomas Devaney; Arcadia associate professors Sue Pierce and Matthew Rigliano; Arcadia student Zachary See; and University of Pennsylvania art history graduate students Francesca Ferrari, Zachary Fruit, and Jessica Hough. In 2019, Laurie Churchman received an award from the American Institute of Graphic Arts for the book's design.
This publication is now available for purchase. Please direct all inquiries to torchiar@arcadia.edu
Letters to Jill: A catalogue and some notes on copying
This 128-page book was prompted by Hill's discussions with her gallerist and publisher, Jill Kornblee, about the status of her copier prints and the process of making them. Deceptively simple, it is simultaneously an irreverent memoir, an abbreviated catalogue raisonnée, and an ode to the photocopier. Accompanied by excerpts, examples, and commentary on her previous projects and series—including her earliest published writing—Hill's candid commentary on her own practice and ambitions encapsulates her identity as a writer and artist in her own voice. Letters to Jill (1979) was published by Kornblee and printed by the Visual Studies Workshop Press in Rochester, New York.
A reprint of Letters to Jill was released by Kunstverein München e.V. and Mousse Publishing on the occasion of "Pati Hill: Something other than either"
One Thing I Know
A new edition of Hill's 1962 novella One Thing I Know with an introduction by Baptiste Pinteaux, was released by Daisy Editions in the Summer of 2022.
Videos
Interview with Baptiste Pinteaux
This video is excerpted from a longer interview with Baptiste Pinteaux, an independent curator and editor for Octopus Notes, a biannual journal based in Paris. Taped during Pinteaux's visit to the Pati Hill Archive in October 2019, it includes Pinteaux's impressions of Hill's xerographs and a collection of printed material related to vacuum cleaners, the entirety of which is featured in the exhibition he curated for Air de Paris on view from September 12–October 17, 2020.
Interview with Maurin Dietrich
This video is excerpted from a longer interview with Maurin Dietrich, Director, Kunstverein München and curator of its exhibition, "Pati Hill: Something other than either" on view from March 7–August 16, 2020. Taped during Dietrich's second visit to the Pati Hill Archive in October 2019, it includes comments on Dietrich's approach to organizing the exhibition and the contemporary relevance of Hill's practice as both an artist and a writer.
About the Artist
Copiers bring artists and writers together. Copies are an international visual language, which talks to people in Los Angeles and people in Prague the same way. Making copies is very near to speaking. – Pati Hill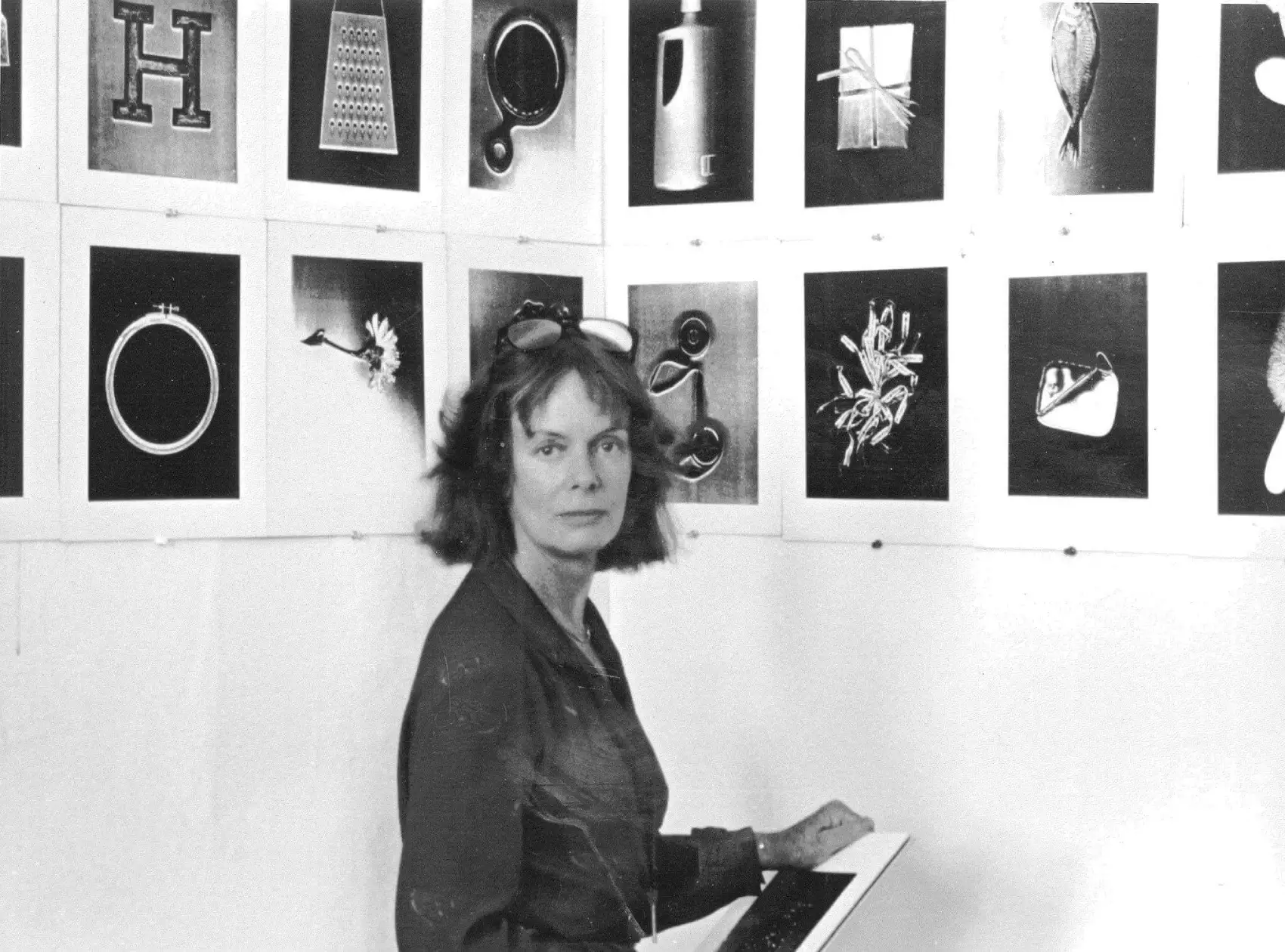 Pati Hill (April 3, 1921 – September 19, 2014) is regarded as one of the most prolific artists to explore the photocopier, which she considered both a muse and collaborator. Initially, she gave primary credit to the copier as the "artist," declaring that her role was secondary. Unlike most who flirted with the process, she continued to explore and advocate for xerography for 40 years, making her loyalty to the medium unmatched. While Hill was not the first to explore the image-making possibilities of the photocopier, her literal approach to the medium – "having come to copying from writing"3 – coupled with her lucid texts about it, have proved prescient.
Her best known writings include a memoir, The Pit and The Century Plant (New York: Harper, 1955); The Nine Mile Circle (New York: Houghton Mifflin, 1957); Prosper (New York: Houghton Mifflin, 1960); One Thing I Know (New York: Houghton Mifflin, 1962); The Snow Rabbit (New York: Houghton Mifflin, 1962), a book of poetry illustrated by Galway Kinnell; Impossible Dreams (Cambridge: Alice James Books, 1976) illustrated with Hill's photocopies of photographs by Robert Doisneau, Ralph Gibson, Eva Rubinstein, and Willi Ronis; and Letters to Jill: a catalogue and some notes on copying (New York: Kornblee and Visual Studies Workshop Press, 1979).
Her correspondence reflects her insights into the changing nature of art in the 20th century, as she engaged in thoughtful and incisive discussions with major contemporary figures including photographer Diane Arbus, designer Charles Eames, editor-author George Plimpton, and poets James Merrill and Galway Kinnell. Hill became an important part of the post-war expatriate artistic community in France centered around the Paris Review (a frequent publisher of her short stories), led by George Plimpton, Peter Matthiessen, Jean Stein, and Donald Hall.
Hill's artwork is included in the permanent collections of the Whitney Museum of American Art, the Cooper-Hewitt National Design Museum, Princeton University Art Museum, the Bayly Art Museum at the University of Virginia, the Cabinet des Estampes at the Bibliothèque Nationale de France, and the Musée de Sens in Sens-en-Bourgogne.
About the Collection
In 2016, Arcadia University Art Gallery (now Arcadia Exhibitions) presented "Pati Hill: Photocopier–A Survey of Prints and Books (1974-83)", curated by Richard Torchia and supported by The Pew Center for Arts and Heritage. The culmination of this exhibition and its accompanying programming and publication – facilitated by a productive partnership between Hill, her estate, and Arcadia – led to the gift of Hill's art and papers to the University to preserve and cultivate in perpetuity. Thanks to a generous donation from Dorothy Lichtenstein, a friend of Hill's, as well as a former Beaver College student, the collection was transported from France to Glenside in the fall of 2017.
Partial List of Contents

an unpublished draft of Hill's biography of the photographer Diane Arbus (approximately 500 pages, typescript)
drafts of unpublished novels and short stories, artist's books, and a lifelong journal (The History of Dressmaking), including approximately 70 hand-written notebooks and a 300-page, typed manuscript that covers the time from June 1949 to the fall of 1969
a 100-page interview with Hill (conducted in 2010 by Avis Berman, Lichtenstein Foundation)
a 19-page draft (typescript) of a family biography (by Hill)
files related to Hill's contributions to The Paris Review, New Letters, and other literary journals and publications
correspondence with key figures from the worlds of literature and art, including George Plimpton; Galway Kinnell; James Merrill; Charles Eames; Hill's gallerist, Jill Kornblee; and Hill's husband, Paul Bianchini
files related to Hill's ongoing relationships with major figures in the evolution of communications technology (dating from 1975 to 1986), including corporate leaders at IBM and Xerox both in the United States and France
material (in English) related to Hill's unpublished journal documenting the process of making her project Photocopying Versailles
files related to Galerie Toner (Paris), and Galerie Toner (Sens), which Hill founded and ran with Paul Bianchini.
files related to Hill's invention of a "universal symbol language" and archive of "informational art" (originals and xerographs)
materials and related correspondence associated with the production of her illustrated novel, Impossible Dreams (1976), including original photographic prints by Robert Doisneau, Eva Rubenstein, Ralph Gibson, J.P. Sounder, Lucien Herve, Willi Ronis, and others
materials related to Hill's major projects published/and or exhibited at the Kornblee Gallery (1975-79); these include Common Objects; Photocopied Garments; Dreams Objects Moments; A Swan: An Opera in Nine Chapters; Men and Women in Sleeping Cars, and Italian Darns)
thousands of individual xerographic prints, both related to her major projects as well as individual works
a collection of large-scale etchings, drawing, and studies, including flowers pressed into large sheets of paper
approximately 50 bound collections of xerographic prints organized by theme and titled on their spines by Hill, comprised of individual sheets relating to specific subjects within her artistic projects
the IBM Copier II used by Hill in France (intact but currently non-operational)
Pati Hill Gallery Opening
Arcadia University Art Gallery hosted an opening reception for the exhibit Pati Hill: Photocopier, A Survey of Prints and Books (1974–83) on Thursday, February 25. The exhibit, featured in 3 galleries across the Glenside campus, is open until April 24.
---
1 Pati Hill, Letters to Jill: A catalogue and some notes on copying, (New York: Kornblee Gallery, 1979), 117.
2 Lee Price (Director of Development, Conservation Center for Art & Historic Artifacts, Philadelphia); Pati Hill, Letters to Jill, 121.
3 Pati Hill, Letters to Jill, 106.