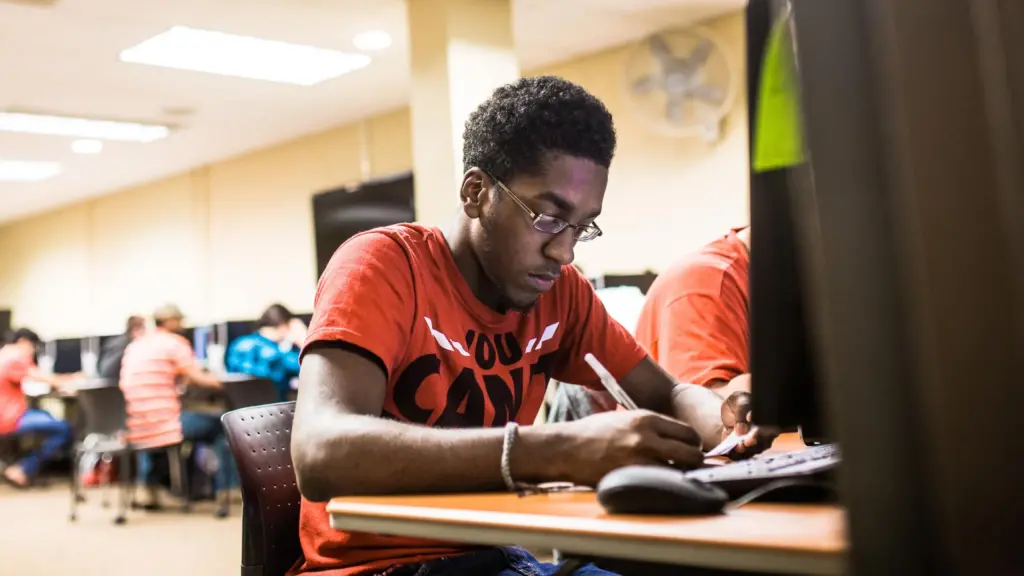 Degree Level

Undergraduate

Degrees Offered

Bachelor of Arts
Bachelor of Arts in Computing Technology
Arcadia University's Computing Technology program combines a strong foundation in computing with fine arts skills. We work closely with the Department of Art and Design and offer the Bachelor of Arts in computing technology. Students explore a wide spectrum of areas within the field of computing, including web client-/server-side development, artificial intelligence, data science, cybersecurity, cloud computing, mobile computing, networking, and theoretical computation. Additionally, within the field of fine arts, students gain knowledge in art foundations, digital imaging, graphic design, and 3D printing. Our courses provide a solid foundation in both computing and arts and prepare students for successful careers in web and mobile development and user interface design.
You will have unmatched opportunities at Arcadia to deliberate data-driven analysis and decision-making processes.
You are taught to think quantitatively, analytically, and independently through a highly customizable program and stand out from others with these unique opportunities:
Create web and mobile applications.
Gain hands-on knowledge in cyber defensive and offensive operations.
Develop modern graphic designs.
Apply modern data science techniques to drive business decisions.
Conduct research and participate in competitions.
Prepare for interviews and research experiences.
Research
Students can conduct research with faculty on a variety of topics including web and mobile development, data science, cloud computing, cybersecurity, artificial intelligence, machine learning, and networking. The department provides students with the special hardware and software when needed.
Featured Courses
Website Development

Required Course

Examine the principles of web page development from a technical standpoint. After considering the relationship between design and function, you will begin to write and demonstrate web pages. 
Studio Art Foundations I

Required Course

Participate in intensive, thematic workshops in which all sections of the class will be exploring topics through a variety of two-dimensional and three-dimensional materials and processes. 
Client Side Web Development

Required Course

Build on your knowledge of web design and programming, combining these skill sets to create dynamic, web-based applications with significant user interaction. 
Digital Imaging I

Required Course

Learn about Mac graphic workstations in this course which emphasizes digital art creation and its potential for expanding approaches to visual and creative concepts.