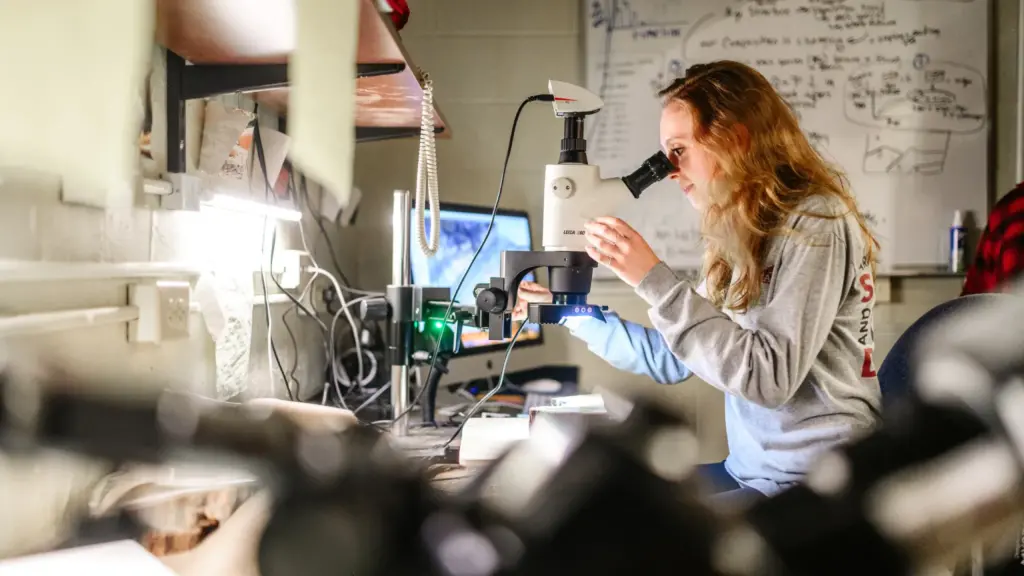 Degree Level

Undergraduate

Degrees Offered

Bachelor of Arts
Complete Your Doctor of Optometry in Seven Years
Arcadia University has an accelerated, combined plan with Salus University in Elkins Park, Pennsylvania, that allows students to complete a Doctor of Optometry degree in seven years.
During the first three years students study at Arcadia University, taking basic courses in the physical and biological sciences. The nationally standardized Optometry Aptitude Test (OAT) is taken during the fall of the third year. The score on this test, as well as the rest of the students' academic credentials, are submitted to a joint Arcadia-Salus committee. Salus reserves a minimum of four places yearly for Arcadia students. Upon selection, students enroll the following year at Salus.
Arcadia University will award a Bachelor of Arts in Interdisciplinary Science after completion of a student's first year at PCO. After successful completion of the four years of professional study, PCO will award a Doctor of Optometry degree.
The curriculum is designed so that Undergraduate Curriculum requirements, including all but one course required for the major in Interdisciplinary Science, can be completed in three years. (The final course will be completed during the first year at Salus.)
Study Abroad Opportunities
Because the Pre-Optometry program is highly structured, studying abroad normally entails adding a year of study. Students interested in this option consult with the adviser as soon as possible.
Featured Courses
Biochemistry

Required Course

Learn principles of weak chemical interactions applied to the structure and function of macromolecules, especially proteins, and study non-covalent binding of substrates and enzymic catalysis are treated both conceptually and quantitatively, as well as mechanisms of metabolic control, including allosterism and covalent modification, are related to protein structure.
Human Physiology

Required Course

Explore of the functioning systems of the human organism, emphasizing mechanisms governing the function of each tissue type as part of the whole organ, and it examines various systems in the laboratory using a variety of experimental techniques.
Cell Biology

Required Course

Study cell structure and function at the molecular level encompassing enzymes, membranes, respiration, protein targeting, intracellular trafficking, information transfer and storage. The laboratory emphasizes modern biochemical and molecular techniques.