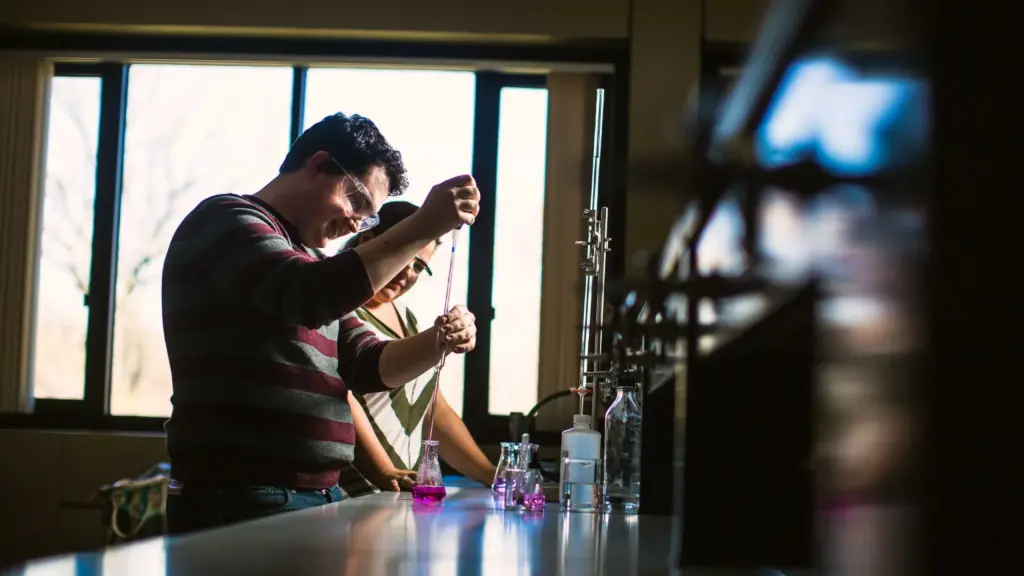 Degree Level

Undergraduate

Degrees Offered

Certificate
Post-Baccalaureate Program in Science
The Post-Baccalaureate Certificate in the Sciences at Arcadia University is designed for persons who have completed a bachelor's degree and want to pursue a career in the sciences. The program prepares students for graduate study in biology, chemistry and physics, or for entry into full-time employment in the basic sciences.
A candidate should have a distinguished undergraduate college record with an overall GPA of at least 3.0. Most students spend two years at Arcadia University, taking two to four courses each semester and during the summer session.
Certificate Requirements
Essential Courses

General Biology I
General Biology II
Genetics
General Chemistry I
Calculus I
Calculus II
Fundamental Concepts of Physics I
Fundamental Concepts of Physics II
Conceptual Physics I
Conceptual Physics II
Additional Requirements

Students are required to take additional courses in the sciences beyond the minimum number of recommended courses above. In addition, students who plan to enter careers in the basic sciences elect coursework in their chosen field, such as in Biology, Chemistry and Physics, Chemistry and Business, or Optometry. In view of the diverse backgrounds of students entering this program, the coursework and time required are individualized.

In addition to the minimum science courses, a strong background in liberal arts and social sciences is recommended.