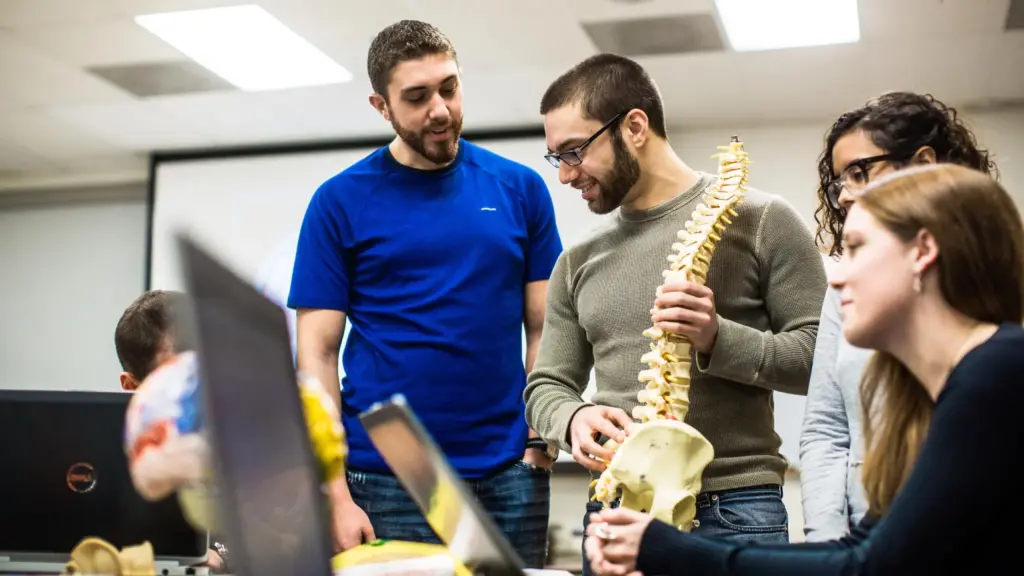 Degree Level

Undergraduate

Degrees Offered

Bachelor of Arts
Pre-Physical Therapy Accelerated
Earn Your DPT Degree in Five Years
This is an accelerated program from a Biology major into the graduate Doctor of Physical Therapy (DPT) degree program at Arcadia University. Qualified applicants will be contacted by Enrollment Management for review.
During your first three years of study, you take prerequisite coursework and Undergraduate Curriculum requirements. In the fourth year of study, you begin your graduate coursework, but will not receive the BA in Biology until you have successfully completed the first year of the DPT program. This pathway allows you to fulfill all of the Undergraduate Curriculum and major requirements and the requirements of the Doctor of Physical Therapy degree in five years. The 3+DPT program provides a pathway to ensure that your undergraduate coursework meets the expected prerequisites and required background knowledge for the DPT.
A Well-rounded Background in the Liberal Arts
The Pre-Physical Therapy program emphasizes the sciences but also includes a well-rounded background in the liberal arts. This combination prepares you for a health-care profession that helps people to overcome the effects of disease and injury and prevent health problems.
Work as a Physical Therapist in a Variety of Settings
Students who complete the program are prepared to work as physical therapists in a variety of settings, including hospitals, rehabilitation centers, sports medicine centers, private homes, nursing homes, schools, private practices, specialized pediatric facilities, and wellness/fitness centers. You also can work as educators, researchers, and consultants in a wide variety of organizations.
Arcadia's Physical Therapy Program
Arcadia is ranked 24th among the 211 accredited graduate PT programs in the nation by U.S. News and World Report and was the first program in Pennsylvania to offer both the entry-level and transitional Doctor of Physical Therapy programs. Arcadia Physical Therapy programs offer:
Nationally and internationally known faculty and speakers, and a diverse student population
Patient-centered, evidence-based curriculum
State-of-the-art facilities and technology
Clinical experiences at top-rated medical facilities
Opportunities for stimulating international research and community service
The DPT program is accredited by the Commission on Accreditation in Physical Therapy Education. All graduates of Arcadia's program to date have passed the licensure examination in their state of choice.