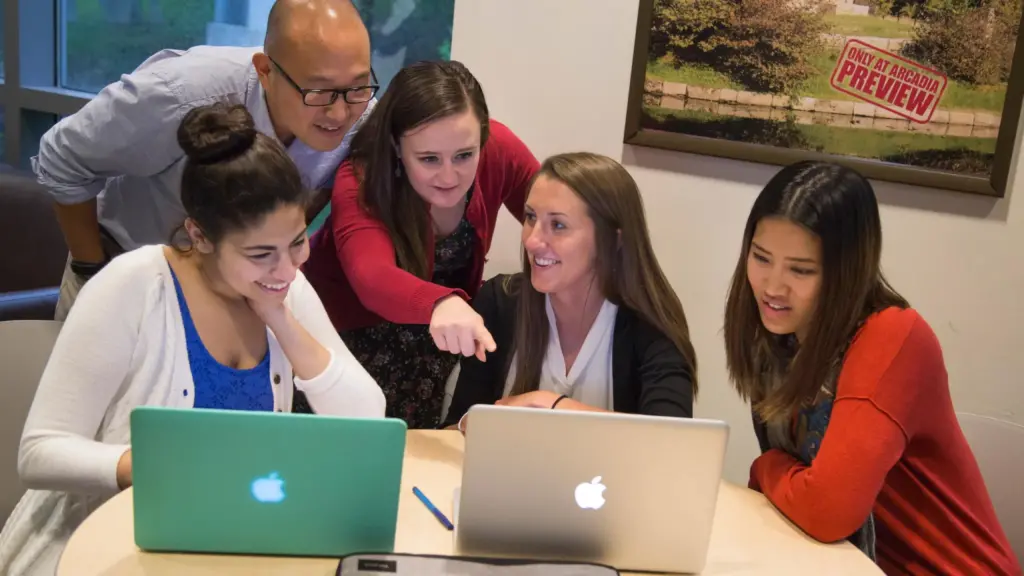 Degree Level

Graduate

Degrees Offered

Master of Medical Science—Physician Assistant, Master of Public Health
Dual Degree Program in Master of Public Health and Physician Assistant
With the dual degree program in Master of Public Health and Physician Assistant, you can prepare for a leadership role in meeting community health care needs. This dual degree offers a synergistic integration of individual patient management with health promotion and disease prevention affecting local communities and global populations. Dual-degree candidates must be accepted into each of the programs in order to pursue dual degrees:
Master of Public Health
Focuses on population health
Includes the disciplines of epidemiology and biostatistics
In-depth fieldwork thesis project oriented toward a student's primary area of research interest
Our Master of Public Health (MPH) has a Community Health Concentration, and is offered through the College of Health Sciences. The MPH degree incorporates broad knowledge and action related to preventing disease and disability and improving individual and population-level outcomes. Public health is centered in achieving health equity and reducing disparities, including understanding and addressing the social and community context of disease, illness, disability and recovery, as well as health promotion and health research. Our MPH trains students to work effectively as public health professionals in local and global communities through a wide variety of health-related organizations.
Public Health Program Highlights

Program planning and evaluation;
Healthcare and broader public health policy;
Epidemiology, research methods, and biostatistics;
Public health communication for the community;
Capstone projects that integrate practice and research;
Internships that give students first-hand experience in public health settings;
Domestic and international service projects and internship opportunities;
Interprofessional education experiences;
Dual Degree Programs: Arcadia's MPH program offers a variety of dual degree options including Physician Assistant, Physical Therapy, Counseling, and International Peace and Conflict Resolution;
The MPH program educates future public health professionals to promote the health of individuals, families, communities, and the environment;
Our Program integrates education, research, and practice in a globally-minded environment.
Master of Medical Science—Physician Assistant (MMS)
Designed to produce physician assistants well-equipped to deliver high-quality, cost-effective primary healthcare in a wide variety of settings, including:
Hospitals
Clinics
Physicians' offices
Other community settings
Arcadia has one of the largest Physician Assistant programs in the nation, with campuses in Glenside, Pa., and Christiana, Del. As a student in the dual MPH/MMS—Physician Assistant program, you will have access to the region's medical communities with diverse clinical experiences and opportunities for service learning in international settings.
Students will work towards their MPH degree at Arcadia's Glenside, Pa. campus during the first year. Years two and three encompass the physician assistant studies and may be completed at either the Christiana, Del. or Glenside, Pa. campus at the program's discretion.
Applicants invited to interview for a place in the program are evaluated by both Physician Assistant and Public Health faculty.
Featured Courses
Achieving Health Equity: From Individuals to Systems

Required Course

Survey the dimensions of health and disease from three perspectives: The U.S. historical experience with health and disease; the social context of health and illness, including the healthcare system and policy issues; and choices in healing, integrating conventional and complementary therapies. The history, etiology, epidemiology, geographic mortality patterns of selected public health issues and disease entities are studied. Complete coursework and research project designed to provide you with basic qualitative research skills, which are useful in clinical practice, applied research, program planning, development, and evaluation.
Health Care Systems and Public Health Policy: An Integrated Approach to Population Health

Required Course

Explore an integrated perspective of population health covering both health care systems and broader public health policies.  The course will familiarize you with the health care system in the U.S. and provide comparisons to health care systems internationally.  Relevant understandings will include population health outcomes, spending on health, and determinants of health and disparities within and across countries as well as stimulate critical thinking about how systems can meet the challenges of cost, quality and access. This course will equally highlight the vital role of public health policies in addressing population health, including the concept of health in all policies. You will be challenged to develop and evaluate public health policy using the PEEEL framework, which focuses on understandings of politics, economics, ethics, epidemiology/health research, and law/government.
Environmental Health: Impact of Community Health

Required Course

Survey the basic concepts of community and environmental health issues and how they apply to specific health problems. Explores the impact of the environment on public health. The goal of the course is to help students understand the range of environmental health issues and explore their impact on communities as well as their effects on one's well-being. Study topics, including the effects of air, water, and the built environment explored from the global to local perspective and environmental justice.
Mechanisms of Disease

Required Course

You will participate in lectures and conferences that cover the function of cells, tissues, organs, and systems of the human body and the pathogenesis of common human illnesses.
Diagnostics and Clinical Procedures

Required Course

Lectures and demonstrations will provide you with a systematic presentation of the common clinical modalities used in the diagnosis of disease. You will study laboratory medicine, diagnostic imaging and electrocardiography.
Emergency Medicine

Elective Course

Learn the general concepts needed for the physician assistant to care for patients with emergent conditions. The course emphasizes stabilization, medical management, and emergency procedures.