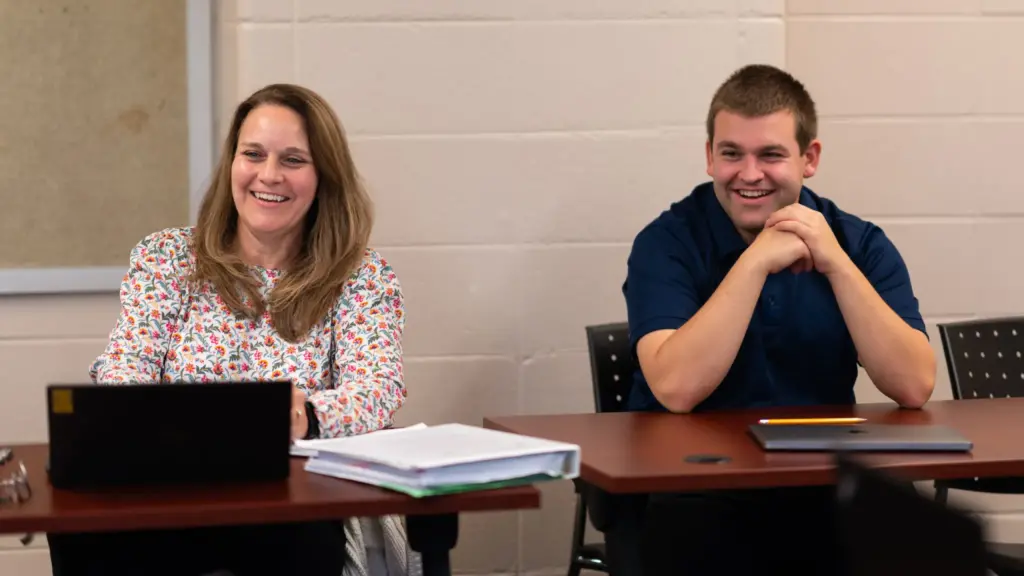 Degree Level

Doctorate
Graduate

Degrees Offered

Doctor of Education
Doctoral Degree in Educational Leadership
Designed for practitioners and scholars working in a variety of educational and education-related organizations, Arcadia's Doctor of Education program provides you with advanced research and practice skills for leading education and related institutions of the 21st century. You will refine your understanding of effective leadership in organizations that value educational diversity, inclusiveness, globalism, social responsiveness, and evidence-based practices.
Studying Educational Leadership, you will:
Become knowledgeable about recent professional and research trends across multiple levels and fields of education.
Learn how to be responsive to your organization's vision and needs.
Develop skills necessary to initiate and implement sound educational policy and research-based programming through program, supervisory, curricular, and/or administrative roles, among others.
Experiential Learning
"I chose Arcadia because of the proximity to my job, excellent program reputation, and the convenience of meeting for class once weekly. I also chose Arcadia because of the cohort model. I work well independently, but I also enjoy having accountability partners who work collaboratively toward a similar mission."
Fatima Rogers '23, EdD in Educational Leadership
Program Structure
Arcadia's EdD program is structured in cohorts, typically beginning each Fall semester. There are 5 research methods courses, one in each Fall and Spring semesters, and content courses in Fall, Spring, and Summer Sessions, for a total of 51 credits. Options for PA, K-12 administrative certifications are also possible through doctoral coursework and administrative internship credit hours.
Successful applicants typically, though not exclusively, have master's degrees across educational fields such as Educational Research, Psychology, Sociology, Human Relations, Education, Social Justice, Diversity or Inclusive Education, and/or Higher Education.
A minimum of five years of experience working as a certified teacher is required by the State for those wishing to add PK-12 administrative certification while pursuing doctoral coursework.
There is no requirement to take the GRE or MAT prior to application to the program. In exceptional cases, the Program Director may request an interview and/or assessment scores after reviewing the applicant's submission.
Scholarships
The School of Education offers a limited number of scholarships each year to exemplary applicants based on their merit and commitment to being a change agent in education. These awards range from $4,000 to $5,000, spread out over two years. Prospective students can apply for scholarships by completing an optional scholarship essay within the online application. Applicants to the EdD Educational Leadership graduate program are eligible to apply.
Featured Courses
Organizational Theory, Change, and Sustainability

Required Course

Learn to drive and sustain change in a collegial educational environment, culminating in students' understanding of and ability to use a wide range of applicable leadership practices for classroom, schools, and district programs and initiatives.
Mixed Methods Research

Required Course

Mixed method research involves utilizing both qualitative and quantitative components to inform the research process.
Resolving Ethical Challenges in Educational Institutions

Required Course

Educators today are faced with meeting the needs of students in an increasingly complex and diverse society. Educational leaders are charged not only with promoting academic excellence for students within the context of standards-based reform initiatives, but also for making ethical decisions founded on moral principles. There are no easy solutions to the ethical problems that educational leaders face on a daily basis. The values and principles which guide ethical decision-making will be studied, with the objective of teaching students how to develop a process for examining those ethical issues.
School of Education Graduate Program Information
Teacher Certification Agreements
Pennsylvania has signed the NASDTEC Interstate Agreement that provides for acceptance of state-approved educator preparation programs between certain states to facilitate educator mobility.
Admission Requirements
For working professionals seeking graduate degrees or certifications, we offer full-time, part-time, online and options to build your own degree.
Tuition and Fees
Learn more about the cost differences for part- and full-time students and any specialized School of Education program costs.
Learn more about EdD information session video.