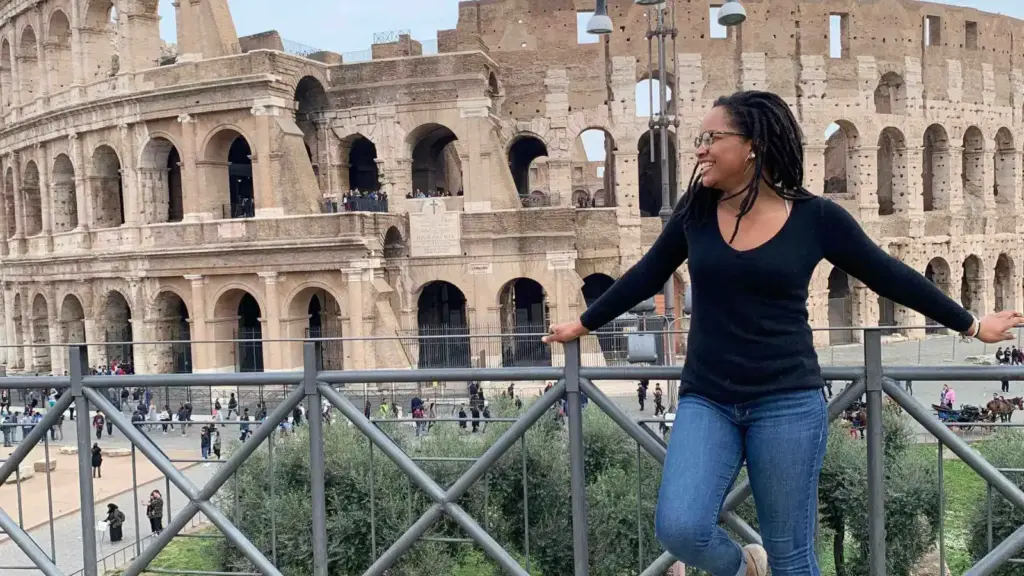 Degree Level

Undergraduate

Degrees Offered

Bachelor of Arts
Bachelor of Arts in Italian Cultural Studies
Few countries have had as much impact on western civilization as Italy, seat of the Roman Empire and birthplace of the Renaissance. Arcadia's Majors Abroad Program (MAP) leads students to a Bachelor of Arts in Italian Studies. The Italian Studies major centers its core of courses in language skills, culture, literature, cinema, and the arts. The most significant aspect of this major is the requirement for students to spend up to one year in Italy and complete their major courses in Perugia, Italy.
What to Expect
Completion of 44 credits devoted exclusively to Italian culture-related areas of study
Advanced level study of Italian language, culture, conversation, and pronunciation
Interdisciplinary coursework on cinema, the Mafia, and the Italian-American experience
Career Paths
Careers in art, food, fashion, international business and education, and diplomacy and government relations; work within museums; and positions within communications and the travel and hospitality industries are among the many ways Italian Studies graduates have used their skills and Italian cultural literacy.
Featured Courses
Italian Through Art

Elective Course

Expand your knowledge of the Italian language and culture through one of the most representative features of the Italian cultural tradition: Art. 
The Mafia and Beyond

Elective Course

Examine the Sicilian mafia and other criminal organizations (camorra and 'ndrangheta) in their historical and social context in Italian culture: their origins, development into powerful criminal syndicates with political ties, and expansion to North America. 
Italian Conversation and Diction II

Required Course

Improve your conversational Italian as well as expand your knowledge of Italian culture by analyzing current issues and situations of Italian society.