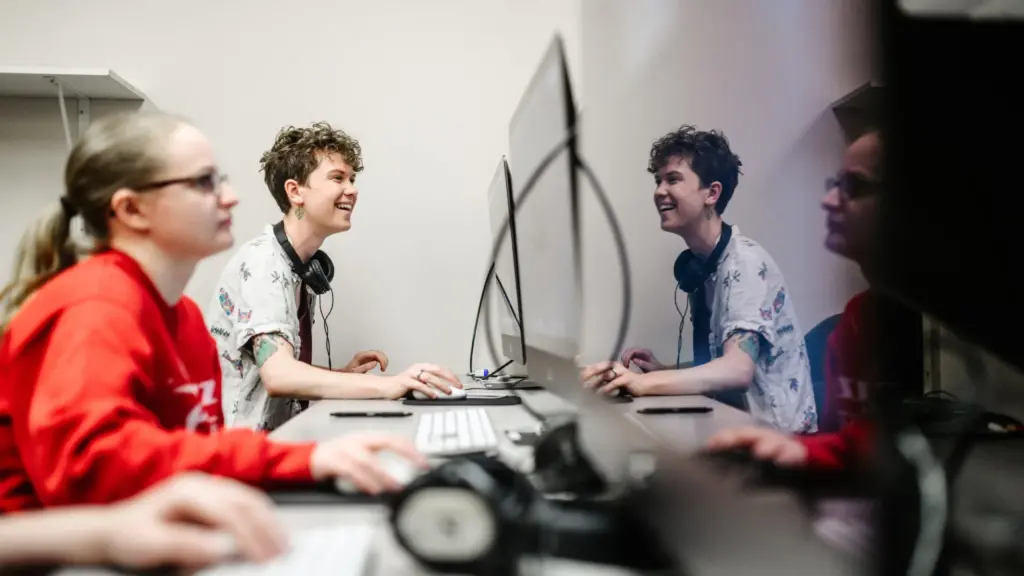 Degree Level

Undergraduate

Degrees Offered

Bachelor of Arts
Bachelor of Arts in Global Media
Unique, Distinctive, and Exciting
Arcadia University's bachelor's degree in Global Media is the perfect program for students looking to creatively engage with the world around them while making a positive impact. This one-of-a-kind program offers a unique blend of media production and critical analysis, professional experience, and creative experimentation. You will be encouraged to examine yourself and the world through your engagement with global media while you spend two semesters studying abroad.
As a Global Media student, you will have a multitude of options to develop your interests, skills, and talents in a variety of areas. This program combines theory with practice, global learning with problem-solving, and opportunities with challenges. Our students think, reflect, and produce creatively and analytically. The program emphasizes writing, visual thinking and speech communication/presentation, as well as emphasizes portfolio development, global perspectives in studying media, and personal attention in academic and career planning.
Concentrations
Cultural Studies
Digital Gaming
Digital Media
Fashion Studies
Film Production
Media Industries
Media Production
New Media Journalism
Sound and Music
Visual Cultures
Visual Journalism
World Cinema
Why You Should Be a Global Media Major
Featured Courses
Introduction to Media Studies

Required Course

Gain a comprehensive and critical introduction to processes, industries, and institutions of mass media in this country and on a global scale. Begin with brief historical backgrounds of media such as print, radio, film, television, Internet and the new media, and continue to examine through major issues in the study of media in contemporary culture. You will focus on writing, conceptualization and analysis and basic techniques of research and presentation, including collaborative group projects.
Visual Cultures

Required Course

Examine your assumptions about visual imagery, modes of visual thinking and reflecting and analysis of images in social and cultural contexts. You will focus on methodical reading of critical texts and exercises in analyzing images as well perspectives on visual cultures, with strong consideration of social history of mechanical inventions (camera, cinematograph, television, computer, virtual machines).
Internship in Communication

Required Course

Work in a supervised professional setting for a minimum of eight hours per week, including seminar meetings with other interns to discuss the work experience as it relates to theories of communication. 
Senior Seminar I

Required Course

Study the methods and principles of systematic inquiry in the field of media and communication. Learn how media and communication employ such social science research methods as content analysis, survey research, field research and experimental research to establish critical contextualization. Besides introductory readings, you will explore critiques of published studies.