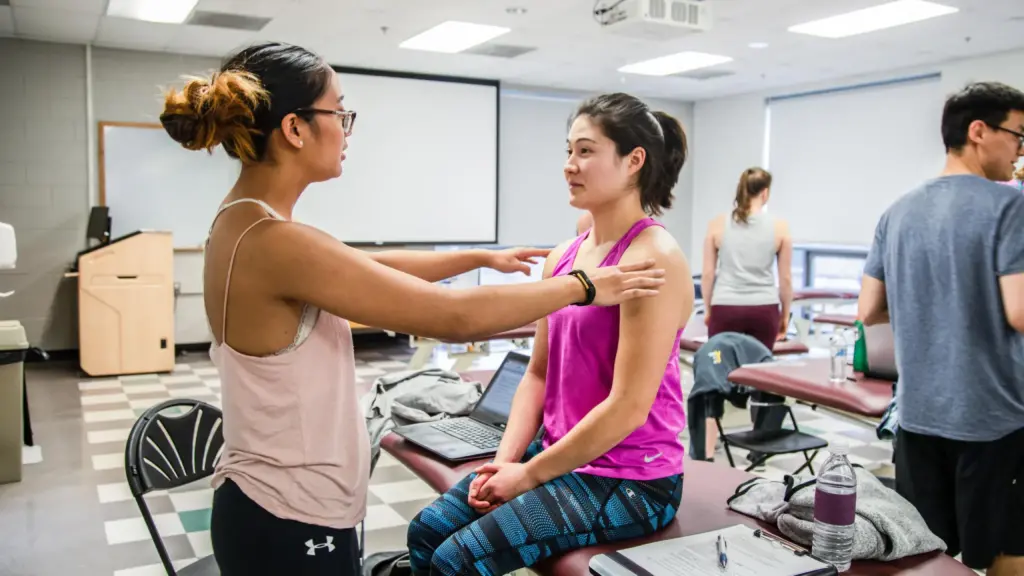 Degree Level

Doctorate
Graduate

Degrees Offered

PhD in Movement Science
Doctorate in Movement Science
Our PhD in Movement Science prepares innovative scientists and educators who will explore human movement and its contribution to health and quality of life. Candidates are rehabilitation professionals interested in shifting or growing their career focus in education and/or research. Professionals with PhDs—who are well-prepared as researchers, educators, and leaders—are in high demand and will be for the foreseeable future.
A Productive Research Environment
Arcadia's Physical Therapy faculty have significant and important research agendas that are partially supported by foundation-based and NIH funding. This program provides students with opportunities to pursue research in an array of areas, and to collaborate with scientists in area healthcare facilities. Research can also be done in collaboration with other disciplines related to movement problems (i.e., engineering, athletic training, exercise science, dance, occupational therapy).
University-Level Educator Training
There is a shortage of qualified faculty in physical therapy and other health professions across the country—even as numbers of programs grow due to mounting demand for health professionals. The clinical doctorate alone is not enough to teach at the University level.
Through our program, students cultivate skills related to teaching and learning and practice teaching with an experienced mentor. We are dedicated to preparing the next generation of faculty to be well-equipped in teaching through a variety of media and delivery formats.
Graduates Will Be Able To:
Serve as an ethical and effective researcher and educator in an academic, research, or healthcare setting.
Design and implement research studies that explore important questions related to the human movement system.
Share their knowledge through professional presentations and publication of significant research in scientific literature.
Select appropriate external funding sources related to a particular area of research and develop viable grant proposals.
Apply innovative principles of teaching and learning in professional education.
Display personal and positional leadership qualities in professional settings and interactions, including effective communication skills, self-confidence, self-awareness, and integrity.
Aligned for Excellence
Arcadia's Physical Therapy department programs include the entry level residential and hybrid DPT, the professional-level transitional DPT, and the advanced orthopaedic-residency program. The entry-level physical therapy program at Arcadia has a rich, well-known and respected history and reputation, and has been identified as one of the top 25 programs in the U.S., by U.S. News and World Report. The Physical Therapy Department faculty have a national profile among their academic colleagues for professional leadership, innovative approaches to curriculum and pedagogy, as well as for research contributions. Building on this reputation and history of excellent professional education, innovation, and leadership, Arcadia's PhD in Movement Science will prepare the next generation of academic physical therapy teachers and scholars.
Program Format: Part-Time or Full-Time
The PhD in Movement Science can be completed full-time or part-time. Full-time students will receive full tuition waivers from the University and cost of living stipends. Part-time students will pay tuition per credit ($825/credit) and will support their cost of living. There are flexible options for residency requirements (full-time vs. part-time) and research focus (several labs and faculty mentors to choose from). Students will be supported as they engage in intentional, mentored teaching experiences, and professional leadership development.
Students who commit to the program full-time should expect to require 3-4 years for completion. Part-time students will likely require 5-6 years.