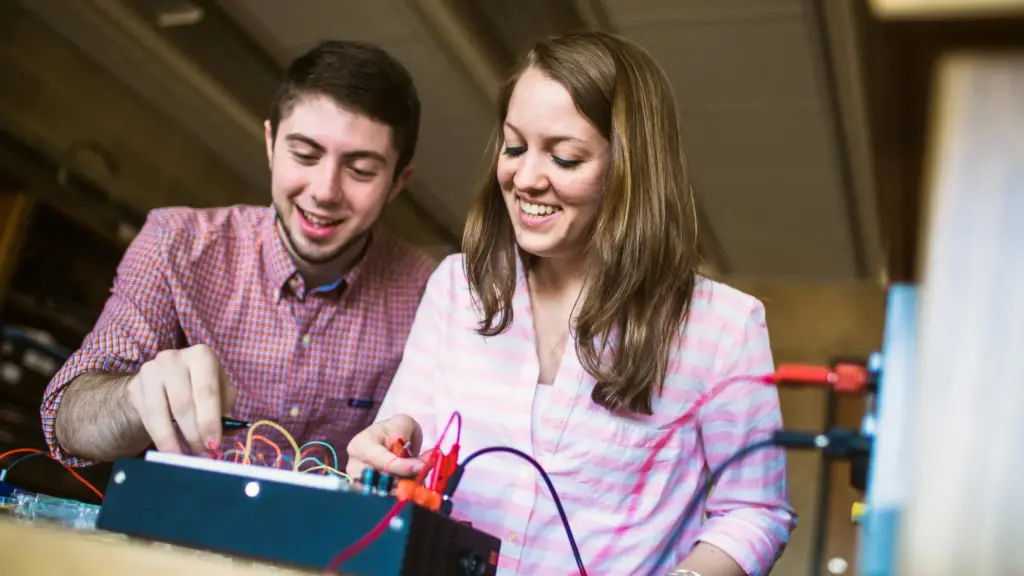 Degree Level

Undergraduate

Degrees Offered

Minor
Minor in Physics
A Physics minor is ideal if you are majoring in Biology, Chemistry, Mathematics, Computer Science, or Engineering and want to develop a stronger background in the physical sciences or to prepare for advanced training in disciplines such as applied mathematics, engineering, or theoretical chemistry.
Requirements
Five courses in Physics
PH 201 Fundamental Concepts of Physics I and
PH 202 Fundamental Concepts of Physics II
PH 211 Conceptual Physics I and
PH 212 Conceptual Physics II
PH 324 Quantum Physics
Two other Physics courses at the 300 level
Featured Courses
Fundamental Concepts of Physics I

Required Course

In this course, you will have an introduction to the principles of classical mechanics, as well as the historical development, methodology, and philosophy of our current understanding of the physical universe are presented from an experimental point of view.
Conceptual Physics II

Required Course

Study waves, sound, electricity, magnetism, elementary electrodynamics, and optics in this continuation of Conceptual Physics (PH 211).
Quantum Physics

Required Course

Learn about basic principles of modern physics, especially atomic, quantum, nuclear, and particle physics.