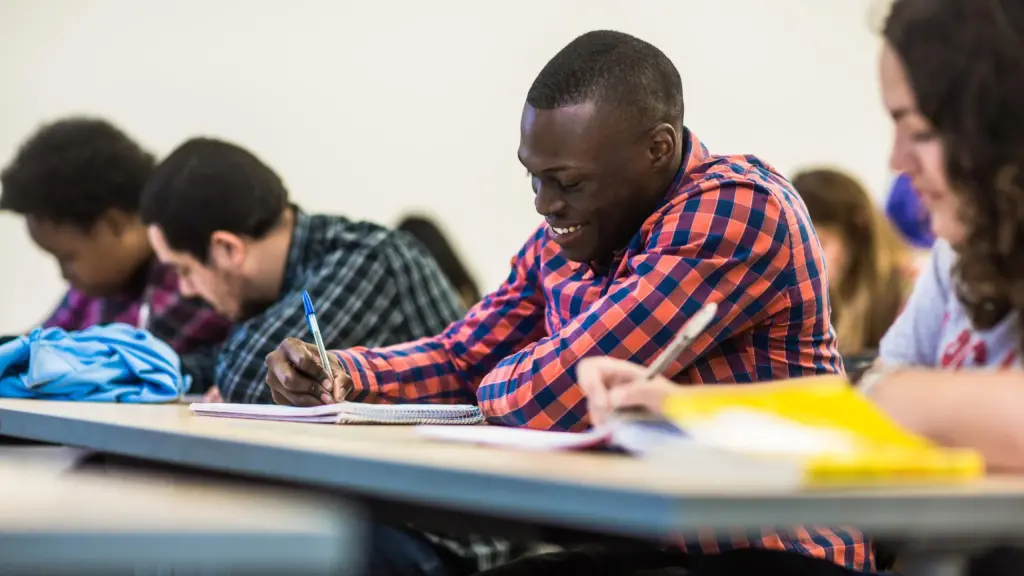 Degree Level

Undergraduate

Degrees Offered

Bachelor of Arts, Minor
Bachelor of Arts in Spanish
The Bachelor of Arts in Spanish prepares students to communicate in Spanish through experience in Spanish classes as well as in a Spanish-speaking environment in a study abroad experience.
You will become familiar with the history and culture of Spain and Latin America and with issues facing Latinos in the United States. You will be qualified to enter a teacher certification program, graduate study, or to enter any profession for which a liberal arts degree is a prerequisite.
What to Expect
Placement based on knowledge, performance and standardized testing
Semester-abroad study coordinated with The College of Global Studies
Elective courses in: Spanish for medical careers, social services, and business; Latin American culture; Spanish culture; Linguistics
Careers for Spanish Majors
Spanish majors or minors enhance career opportunities in finance, business, social service and healthcare, communications, government, education, the non-profit sector, hospitality, immigration, interpretation, and translation.
Featured Courses
Career Internship in Modern Languages

Required Course

This is a semester-long, part-time internship appropriate to a career involving proficiency in at least one modern language and requires a minimum of 120 hours of work. You may choose to complete this course through the College of Global Studies in an internship abroad. 
The Hispanic World Through Film

Elective Course

Through critical and creative analyses, you will get a sense of some of the important features that are particularly Hispanic in nature and how they relate to universal themes.
Advanced Spanish Composition

Required Course

Intensive writing course with a conversational component designed for students with an intermediate mid to high level of Spanish. It focuses on the four major modes of writing: Descriptive, narration, exposition, and argument.
Christian, Jewish and Muslim Spain: From Eden to Exile

Elective Course

This course will examine the coexistence of the three principal religions: Christianity (Catholicism), Islam, and Judaism during the middle Ages, roughly from 700-1492.

Art and architecture reflecting the three religions will be analyzed and will include such national treasures as the synagogues in Toledo, The mosque in Córdoba, The Alhambra in Granada and the cathedrals of Santiago de Compostela and Seville. Topics discussed will include the Spanish Inquisition, The Catholic kings, the reconquest, and medieval life in Europe at that time.