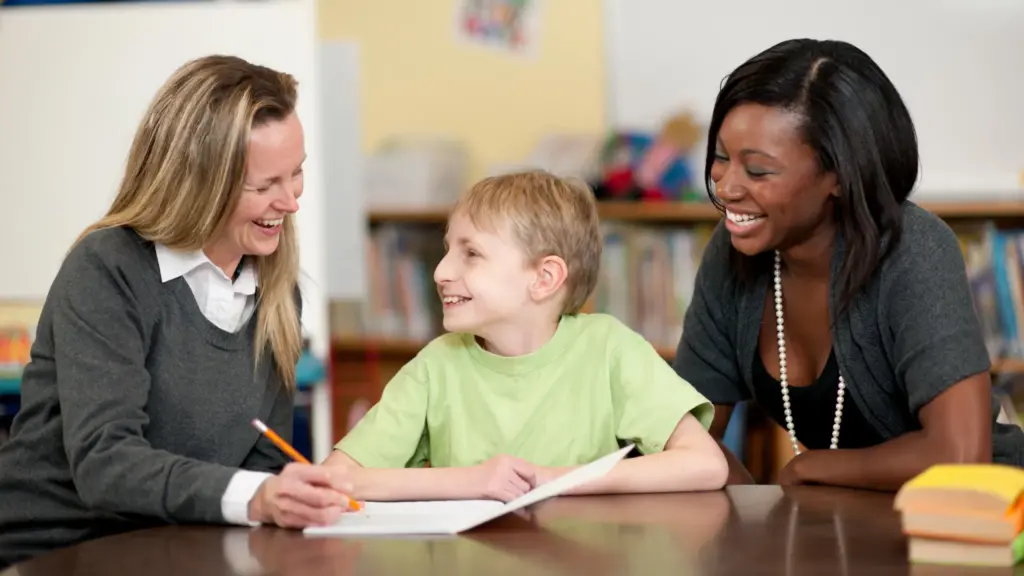 Degree Level

Graduate

Degrees Offered

Master of Education, PA Certification
Graduate Programs in Equity, Inclusion and Opportunity in Special Education
Arcadia's MEd in Equity, Inclusion and Opportunity in Special Education not only prepares you to work with, and across, a diverse population of learners, it also prepares you to understand the complexities of teaching and learning in the 21st century. You will learn to design data driven, evidence based, authentic, inclusive, and culturally appropriate instructional techniques that address the specific needs of your students and their families. Our program encourages you to become an advocate, collaborator, co-teacher, and community builder. We emphasize the critical skills of professional self-reflection and personal assessment, in order to assist you in developing meaningful, effective activities and experiences for your students.
Flexibility. Earn your MEd in Equity, Inclusion and Opportunity in Special Education either full- or part-time.
Fieldwork. Gain critical hands-on experiences designed to expose you to the depth and breadth of opportunities in your own school and/or in other non-traditional placements that offer evening and weekend options.
Partnerships. Engage in teaching and learning opportunities through our partnerships with diverse disability communities and educational settings.
The Master's of Education with a concentration in Equity, Inclusion and Opportunity in Special Education program is designed around five major themes:
Justice, Equity, Diversity and Inclusion Advocacy
Collaboration and Co-Teaching
Evidence-Based and High-Leverage Instructional Practices
Reflective Praxis
Data-based Decision-making
Scholarships
The School of Education offers a limited number of scholarships each year to exemplary applicants based on their merit and commitment to being a change agent in education. These awards range from $4,000 to $5,000, spread out over two years. Prospective students can apply for scholarships by completing an optional scholarship essay within the online application. Applicants to the MEd Equity, Inclusion and Opportunity in Special Education graduate program are eligible to apply.
Program Design
Each course embeds these themes within the content of the courses in the following ways:
Stressing inclusion as the default option for all students while striving to build inclusive communities of diverse individuals;
Enacting professional dispositions and advocacy centered on addressing equity and justice for diverse students, families, and communities in relation to processes, opportunities and outcomes in special education and related services;
Focusing on successful strategies for consultation, collaboration, and co-teaching to provide effective instruction and services that build communities of opportunity for students;
Designing evidence-based, authentic, culturally responsive and sustaining instruction and related services provision that addresses intersectional needs of, and opportunities for, diverse students and families;
Engaging in continuous professional self-reflection (praxis) to consider the meaning and outcomes of activities, experiences, and collegial relationships, with attention to effectiveness and improvement.
Special Education PK-12 Initial PA Certification
Earn an initial Special Education PK12  Instructional I Certification.
Special Education PK-12 Add-On Certification
Add a Special Education PK12 certificate to an existing PA Teaching Instructional Certification.
Featured Courses
Diversity, Equity and Justice in Special Education

Required Course

Explore a range of ideas related to a connected learning framework of connected learning: an approach that sees learning as interest-driven, peer supported, and oriented toward powerful outcomes for youth.
Teaching Methods for Students with Autism

Elective Course

This seminar provides you with knowledge of current research-based teaching strategies for students with autism spectrum disorders.
Supporting Students with High Incidence Disabilities

Required Course

Learn strategies for supporting students with high-incidence disabilities, including effective and authentic assessment and instruction, goal and objective setting, Individualized Education Plan and Individual Transition Plan writing, lesson planning, and accommodations.
School of Education Graduate Program Information
Teacher Certification Agreements
Pennsylvania has signed the NASDTEC Interstate Agreement that provides for acceptance of state-approved educator preparation programs between certain states to facilitate educator mobility.
Admission Requirements
For working professionals seeking graduate degrees or certifications, we offer full-time, part-time, online and options to build your own degree.
Tuition and Fees
Learn more about the cost differences for part- and full-time students and any specialized School of Education program costs.