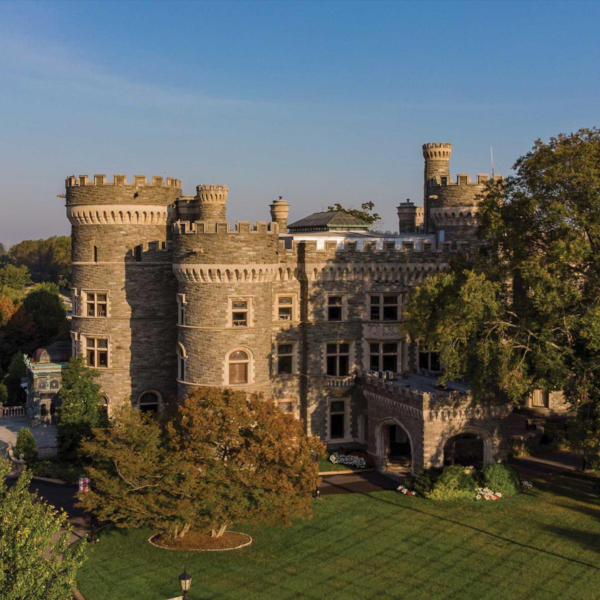 Letter from the President Dear Arcadia University Community, How does one capture the story of Arcadia University or Beaver College? It depends on the perspective of the storyteller.  Today's Arcadia s...
---
Letter from the President
Dear Arcadia University Community,
How does one capture the story of Arcadia University or Beaver College? It depends on the perspective of the storyteller. 
Today's Arcadia students carry on the legacy of our alumni — of you, our reader — and the connection between student and alum is inextricably linked. We invite you to connect directly with today's students through their stories and to follow them in their journeys, which you can learn more about on pg. 24.  These students follow in your footsteps in many ways — some quite literally. 
Our faculty perspectives shape our JEDI and CABR initiatives on campus and within our University community. These initiatives are a complex yet essential mix that impacts all members of the  Arcadia community. This has been a campuswide effort, and we look forward to how they will expand and evolve. Dr. Christopher Varlack, assistant professor of English and associate director of the Center for anti-Racist Scholarship, Advocacy, and Action, shares his perspective on the University's efforts in a dual interview with Dr. Doreen Loury, assistant professor of Sociology, Anthropology, and Criminal Justice and founding director of CASAA. 
In addition, a conversation with a Beaver College graduate, an Arcadia University graduate, and a  current student reminds us how intertwined the experiences for students are at this great institution. While the decade may change and the world may look different, there are many similarities in the passions of our students. 
Our stories help to define who we are — as individuals, as a community, and as a University. We're so proud that you have helped to craft our history. 
Sincerely,
Ajay Nair, Ph.D.
President
Arcadia University
News + Notes
---
Letter from the Advisory Council President
Dear Alumni,
As I reflect on the work we have done together in the first year of my term as president of the Arcadia University Alumni Association, I think back to a virtual celebration I attended on Martin Luther King Jr. Day this past January. During the event, we read a letter Dr. King wrote from Birmingham jail in which he stated, "constructive tension is necessary for growth" and "change takes work."
Those statements continue to resonate with me deeply as an excellent descriptor of what the Advisory Council and the Arcadia community is actively demonstrating in the efforts guided by the Arcadia 2025 strategic plan.
The Advisory Council for the Arcadia University Alumni Association and our expanded committees have made great strides in empowering alumni to contribute to the betterment of the University through focus group meetings, feedback surveys, and the introduction of new programs such as Homecoming & Family Weekend, the Women Who Lead Forum, alumni focus groups, and more. As our environmental conditions improve, alumni have expressed a desire to revitalize our sense of community, guide current students, and support our ongoing professional development.
I hope you reflect on the personal impact that you have made on our alma mater and overtly demonstrate your commitment to the success of Arcadia University. I am encouraged by our progress and cannot wait to see all that we will accomplish together. Representing you—and now our newest graduates of the Class of 2022—continues to be an incredible honor.
Sincerely,
Maya Basu Johnson '97
President, Arcadia University Alumni Association
Want to Submit Your Own Class Note?
Class Notes are a way to share what's going on in your life with your Arcadia classmates. Use the online form to submit your news or contact the Alumni Office at 215-572-2160 or alumni@arcadia.edu.
---
Update Us About Your Address!
Please let us know when you've moved or changed email addresses, or check in and ensure that your contact information is current.
Contact Your Class Editor
We'll put you in touch with your year's Class Editor. Contact the Alumni Engagement Office listed below for your editor's name and address.
Arcadia is published by the Offices of University Advancement and Marketing and Communications. The opinions and views expressed in the magazine do not necessarily express the official policies of Arcadia University.
Arcadia is mailed free of charge to Arcadia University alumni, trustees, friends, graduate students, and families of undergraduate students. Every effort is made to ensure the accuracy of published information.