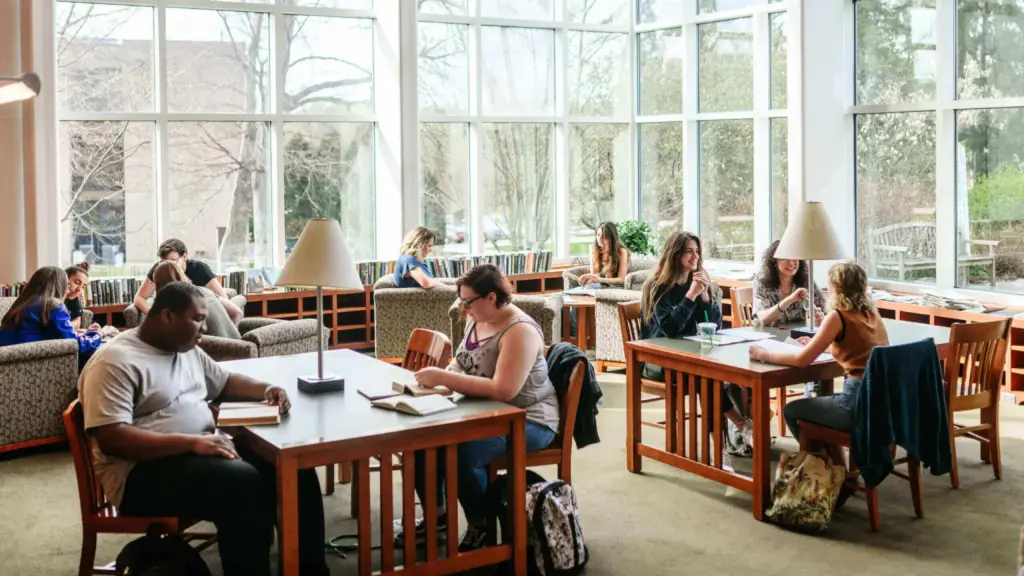 Degree Level

Graduate

Degrees Offered

Master of Arts, Master of Fine Arts
Dual Degrees of Master of Fine Arts in Creative Writing and Master of Arts in English
The post graduate dual degree, Master of Fine Arts (MFA) in Creative Writing and Master of Arts (MA) in English, enables you to earn two degrees at the same time. These complementary courses of study differ in that an MFA focuses on developing artistic skills in the fields of writing and art, while an MA focuses on fields in a theoretical or teaching context. Pairing these two degrees allows you to improve your artistic skills and conduct in-depth research and study and prepares you for a career teaching creative writing, literature, and/or composition at the university or secondary-school level. Graduates who earn an MFA/ MA have also gone on to an extensive range of career fields including publishing, marketing, and pursuing a PhD.
At Arcadia University, you earn your dual degree — an MFA in Creative Writing and an MA in English — in a full time, three-year program. For the first two years, you'll take MFA and MA courses concurrently. Once you have completed the MFA coursework in your second year, you will focus on the remainder of the required MA courses. Our innovative three-year program combines the practice and study of creative writing with literary scholarship. Our exciting course options include literary and critical studies, creative writing, journalism, rhetoric and composition, cultural studies, and linguistics.
As a full-time MFA/ MA dual degree student, you are eligible to be a Graduate Assistant (GA) for each year you're enrolled.
Experiential Learning
"Arcadia is a place I was already so familiar and comfortable with, and I had a great experience in the English department as an undergrad student. The dual degree program meant I could study the two things I love together. Part of the program is also spending your second residency in Scotland, and that was a lot of fun!"
Lauren Amariti '21, '24M, MFA in Creative Writing & MA in English