Arcadia's 30th Annual Empty Bowl Raises Thousands for Those in Need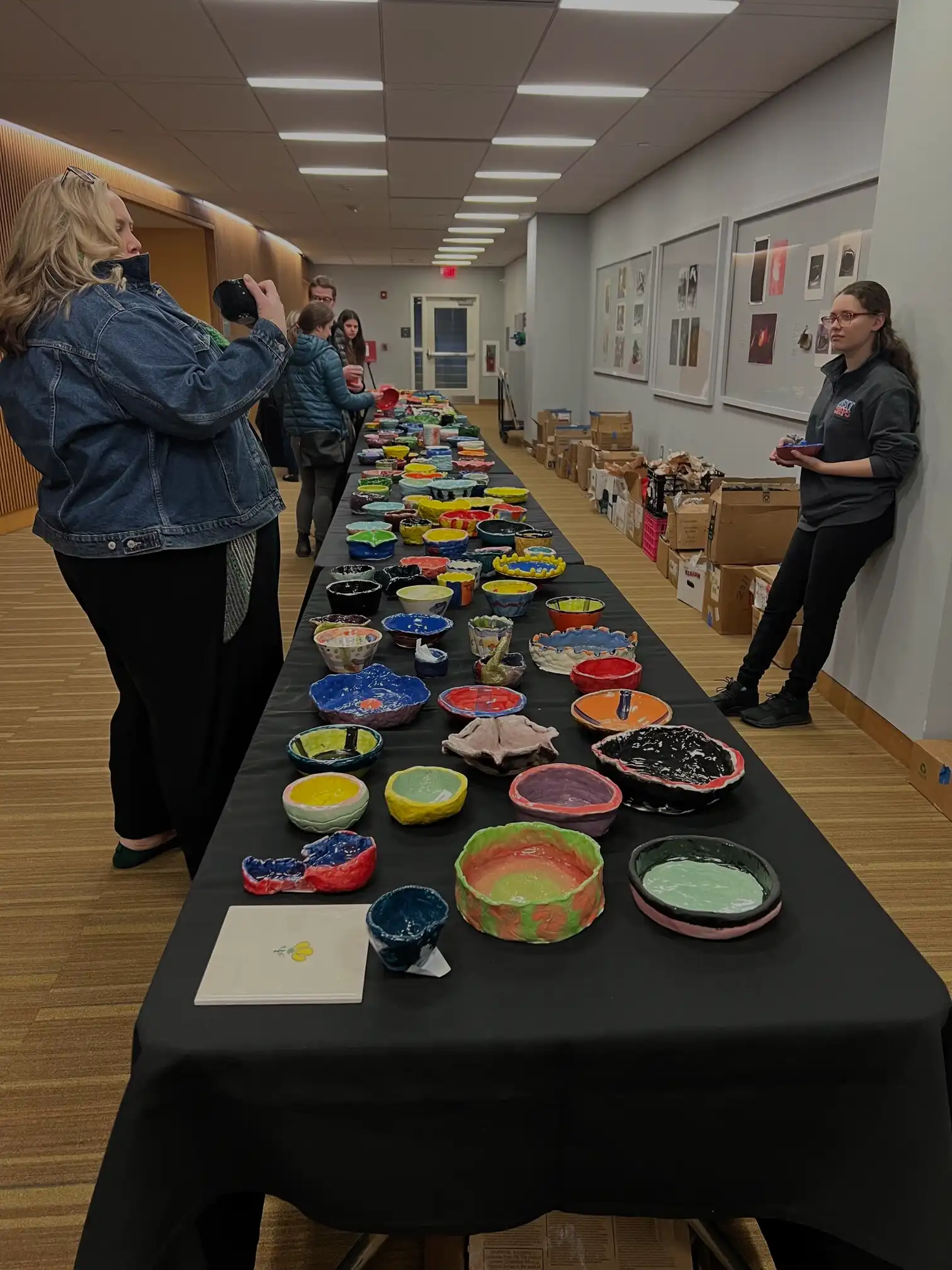 Arcadia University raised $3,427 to fight hunger during the 30th annual Empty Bowl dinner on Monday.
Since its start in 1993, Empty Bowl has raised approximately $172,000 for various organizations, including the resource pantry on campus, Manna, Philadelphia Rise Against Hunger, and Family Promise of Philadelphia.
"This is a great event, we love coming every year," said Mary Dougherty, a community member in Abington who attended with her husband Tom. "We saw this posted online and were excited to come again. It's a great event that helps people in the area."
Several classes and student groups attended in the Commons Great Room Monday night, enjoying their choice of beef chili, potato, broccoli cheddar, or tomato soups as well as bread and desserts. The bread was donated by Amoroso's and water bottles were donated by Pepsi.
An Arcadia swag basket, kitchen items, and other prizes were also raffled off.
"I just finished class and saw it was still going on, so I came in and bought a ticket," said Laniya Martin '27, an Art Therapy major. "I first saw this event through email and notifications, and as a first year student, I like to attend different things on campus."
Lin Merrill '27, an Art Therapy major, said she enjoys attending and supporting things on campus that she cares about.
"I look for things that I want to support, and then I really advocate for them," said Merrill. "I also try to go to a lot of different fun events on campus like bingo. So far, I've really enjoyed my experience on campus."
Folks who are interested in helping plan next year's Empty Bowl should reach out to aupantry@arcadia.edu to get involved!