Arcadia Exhibitions: Experience Art on Campus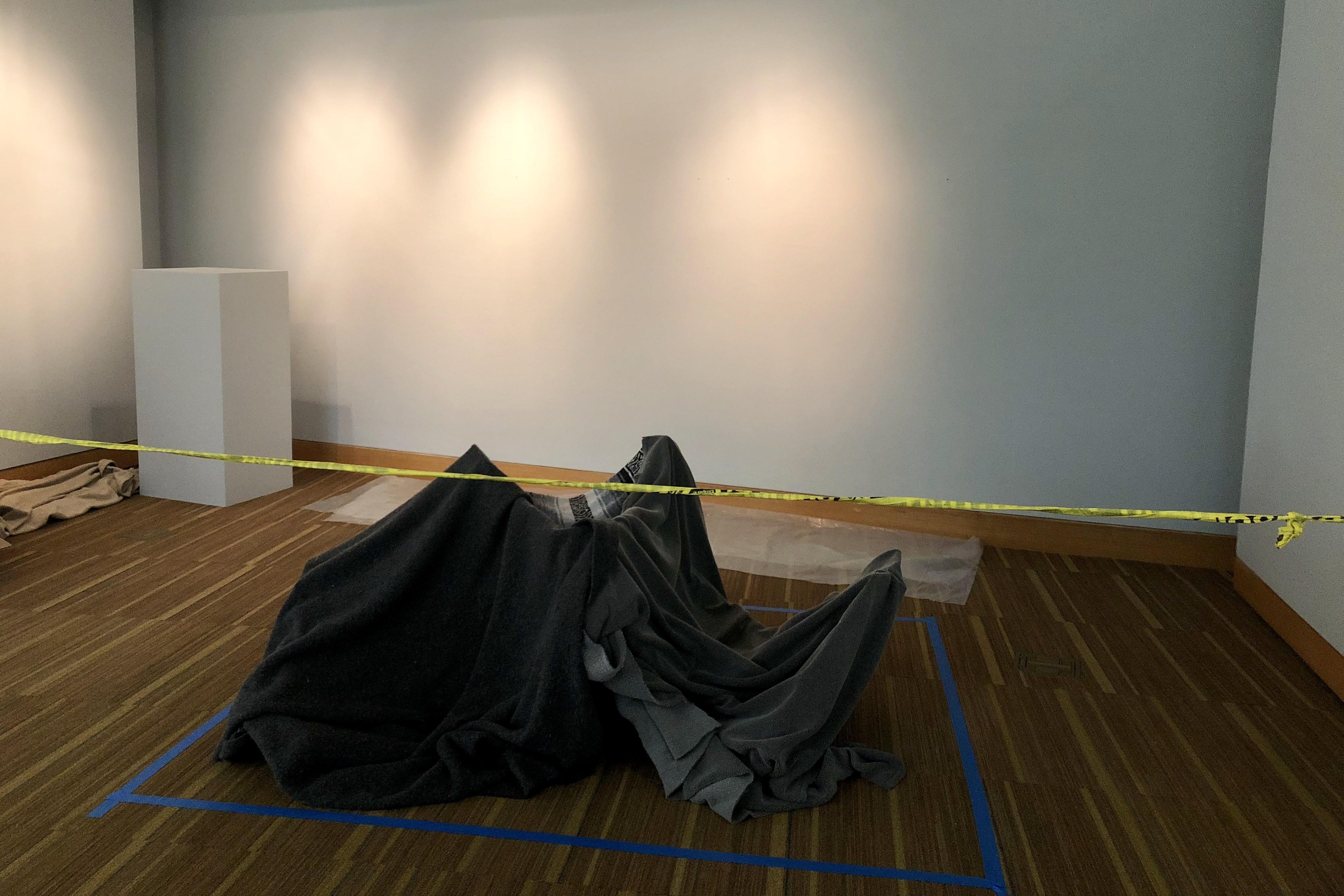 Arcadia has hosted hundreds of art exhibitions and shows over the last 50 years, featuring a range of work— from local artist Astrid Bowlby's "When the Shadow Is Not Your Shadow," to internationally acclaimed artist Ai Weiwei's "Dropping the Urn," to creations by University staff, including Associate Professor and Chair of Art and Design Carole Loeffler's "Make What You Need," currently on display in the Rosedale Gallery.
Each exhibition is a little bit different in medium, size, and style, and therefore requires a tailored approach when building the space. Intrigued by this process, I spent time with Matt Borgen, artist, exhibition coordinator, and adjunct professor, to discuss building galleries from the ground up.
Arcadia Exhibitions consists of four unique galleries located on campus: Spruance, Harrison (top floor of the Commons), Rosedale (lower level of the Commons), and Judith Taylor (Landman Library). Matt and I walked through the Harrison Gallery as he explained what I was seeing— lots of blankets covering what looked to be large, three-dimensional shapes sitting on the ground— and what was to come.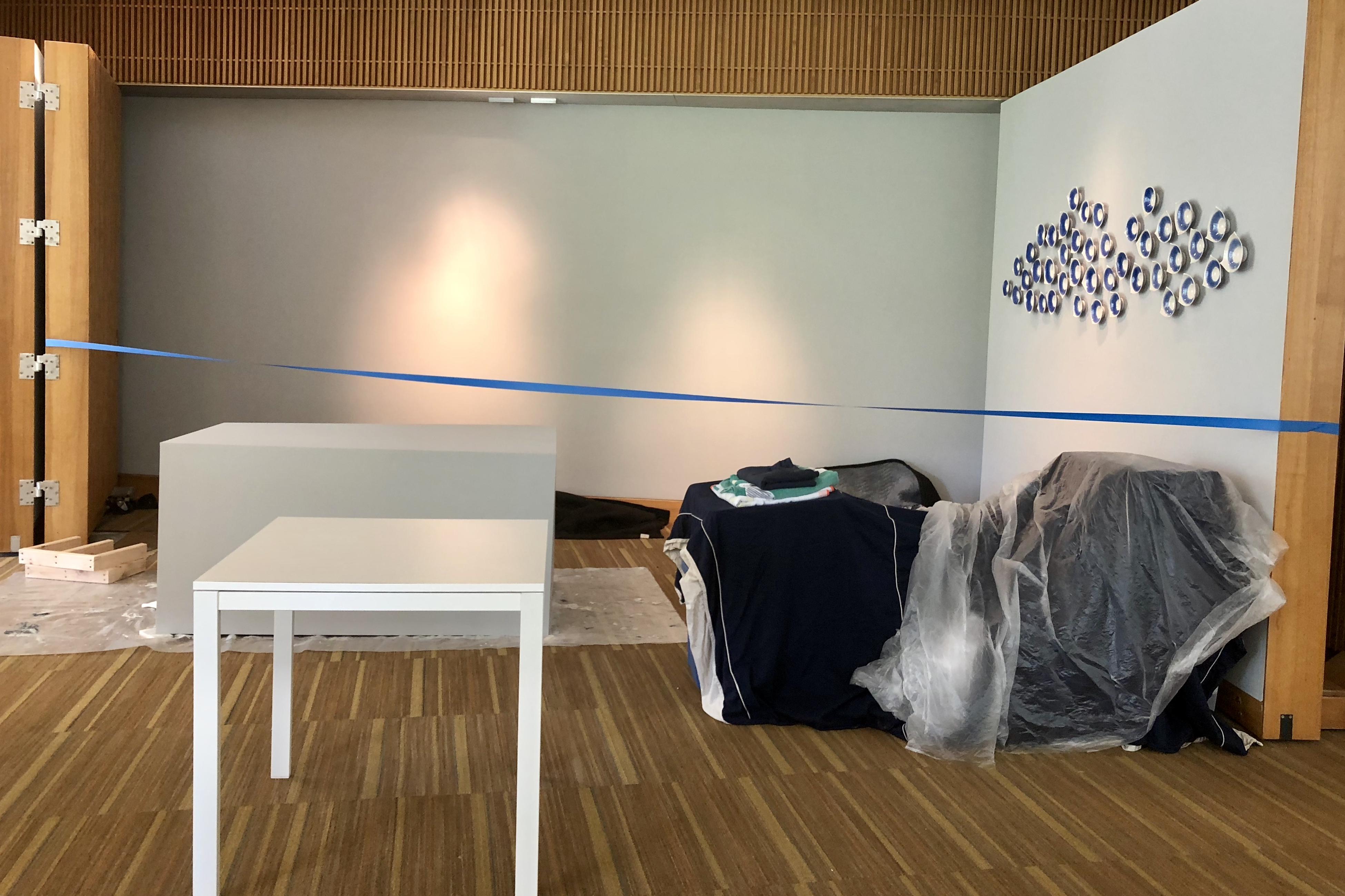 Matt said work-study students are largely responsible for the production of the galleries. The students do everything from painting walls, to cleaning the space, to constructing massive pedestals to display the work— as had to be done for Lauren Vanni's exhibition of large-scale ceramic works, "Outside In," which Matt and I walked past earlier.
After our talk, I walked through the Harrison Gallery every morning on my way to French class with a new excitement, lured by my curiosity of what would be different today. I was delighted to move through the space one morning and find the blankets gone, leaving awe-inducing sculptures in their place.
Not long after my personal first look at the show, I revisited the gallery with dozens of others, including Lauren Vanni herself. At the artist's lecture preceding the reception in the gallery, Vanni spoke of her creative process, her time at Arcadia and the University of Delaware, her life as an artist, professor, and mom, and specific works featured in the show.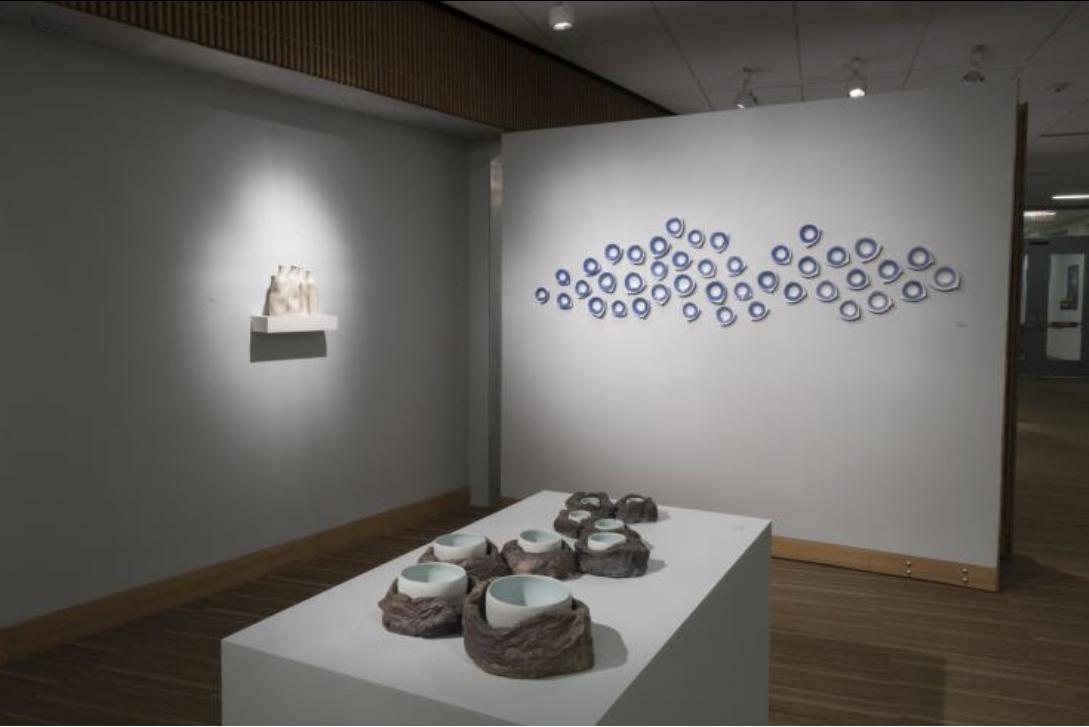 "Outside In" is a stellar example of the quality of work displayed in Arcadia Exhibitions. The exceptional work being done by the Visual and Performing Arts Department and work-study students is a result of the close mentorship between the faculty and students. Philadelphia has so much incredible art to offer, but remember that there is exceptional work on display right here on campus.
The exhibitions are so much more than a backdrop for our educational experience; they can play an integrative role in the way we learn, if we let them. The art is there. Go look.