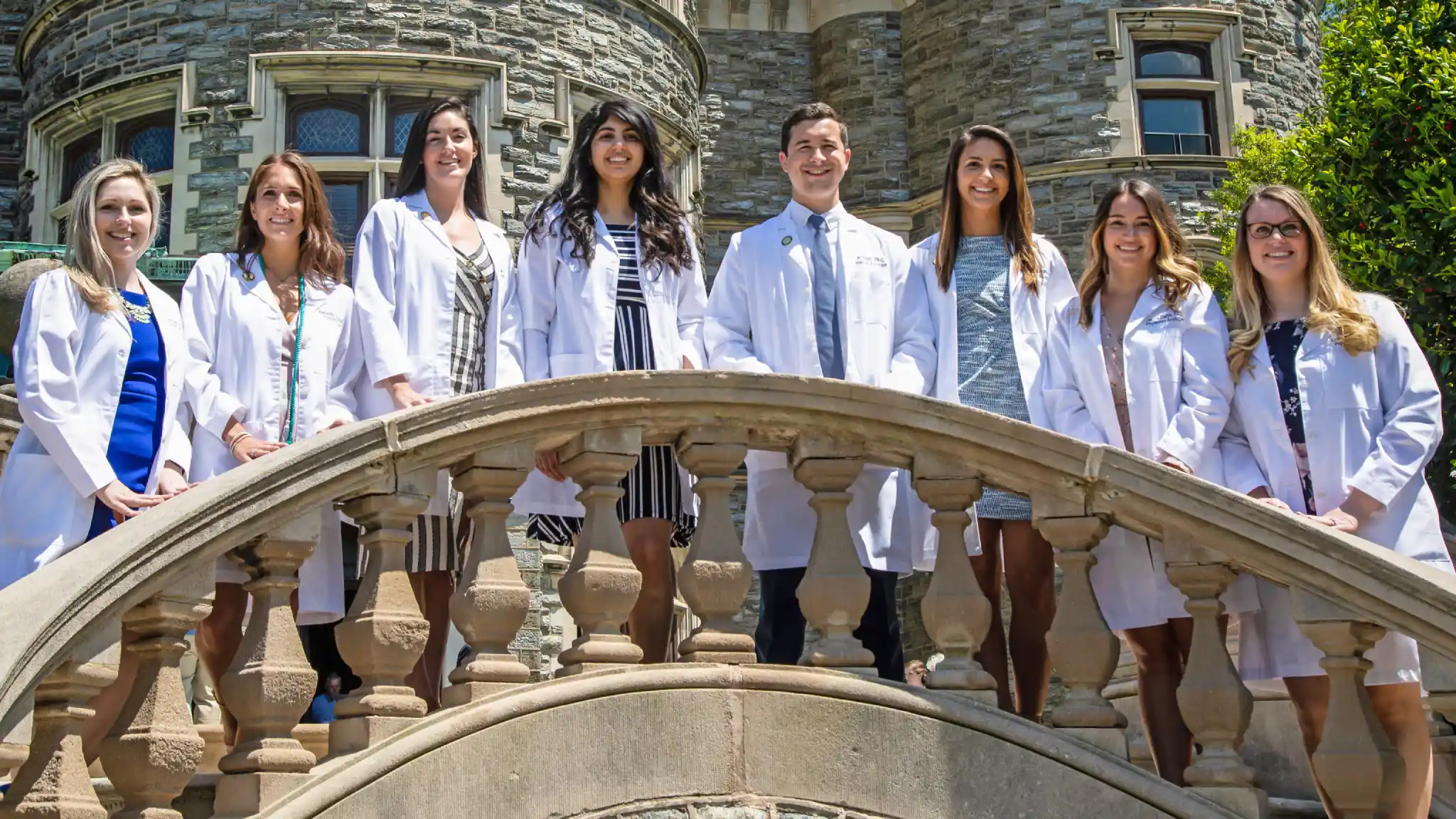 Department of Medical Science Programs
Physician Assistant
Students gain the foundation for professional growth through a course of study focused on personal attention, quality instruction, diverse clinical experience, and a commitment to excellence. Graduates are prepared to deliver high-quality, cost-effective health care in a wide variety of settings, including hospitals, clinics, physicians' offices, and other community settings.
Public Health and Physician Assistant
In this dual degree program, students prepare for leadership roles, which meet community health care needs. To pursue this dual degree, candidates must be accepted into the Master of Public Health Program and Master of Medical Science—Physician Assistant Program.
Pre-Physician Assistant
This 4+2 program prepares you with four years of undergraduate study followed by two years of graduate study in the Physician Assistant program. If you are interested in entering the Physician Assistant program you must first earn a bachelor's degree in a major such as Biology, Chemistry or Psychology that enables you to complete the prerequisite courses.
Physician Assistant Global Programs
Physician Assistant Service and Global Opportunities
Arcadia's Physician Assistant program can broaden the perspective of a traditional medical education through service opportunities and international clinical experiences, which students often find to be an illuminating piece of their medical education. These experiences can offer unique perspectives on how medical care differs in various communities, both domestically and internationally. Availability varies and capacity may limit the number of students able to participate. 
International Clinical Rotations: Participating students spend four weeks internationally with a supervising physician providing health care in clinical settings. Our students have studied in more than 20 countries around the world, including South Africa, Bolivia, England, Belize, Costa Rica, Guatemala, India, and Scotland.
Medical Service Trip Abroad: The Physician Assistant program typically organizes a one-week medical service trip in late spring to bring our students, alumni, and faculty to communities in need: Appalachia, Belize, Panama, Nicaragua, and Guatemala to name a few. These experiences give students the opportunity to provide care to local populations while gaining a new perspective on clinical work. 
LEARN MORE
Physician Assistant Alumni and Credentialing
Our Faculty Are Nationally-Known Clinicians and Educators
Medical Science Faculty

The faculty at Arcadia's physician assistant program will serve as your mentors and advisors through your academic journey to becoming a physician assistant. As members of the both the academic and healthcare communities, we are dedicated and committed to your success and growth as you become leaders in the PA profession and your communities. 

 

Irwin Wolfert, MD, Medical Director
Erin G. Wolf, Interim Program Director, Physician Assistant Program
Michael "Mike" Huber MMS, PA-C, DFAAPA, Assistant Professor / Director of Clinical Education - Residential PA Program
Lisa D. Akselrad, PA-C, Assistant Professor Academic Coordinator
Kevin BasilePT, MD, Assistant Professor/Director of Didactic Education
Diana Hawthorne, PA-C, Assistant Professor/Academic Coordinator
Kimberly Erikson PA-C, Clinical Director of Assessments & Remediation - Department of Medical Science
Sophie M. Farley MMS, PA-C, Assistant Professor/Academic Coordinator
Sharonda Felton, PA-C, Assistant Professor/Academic Coordinator
Kaitlyn Gamber, PA-C, Assistant Professor / Academic Coordinator
Elizabeth "Liz" Masten, PA-C, Assistant Professor / Assistant Director of Clinical Education
Lisa Marie Murphy, PA-C, Assistant Professor/Clinical Coordinator
Stephanie Pillai, PA-C, Assistant Professor/ Assistant Director of Didactic Education
Zachary T. Weik, PA-C, Assistant Professor / Clinical Coordinator
Erin G. Wolf, PA-C, Assistant Professor / Director of Admissions
Timothy "Timo" Besse, PA-C, Assistant Professor/Academic Coordinator
Gina Montefusco, PA-C, Assistant Professor/Academic Coordinator