Dr. Noakes Featured on iHeart Radio Podcast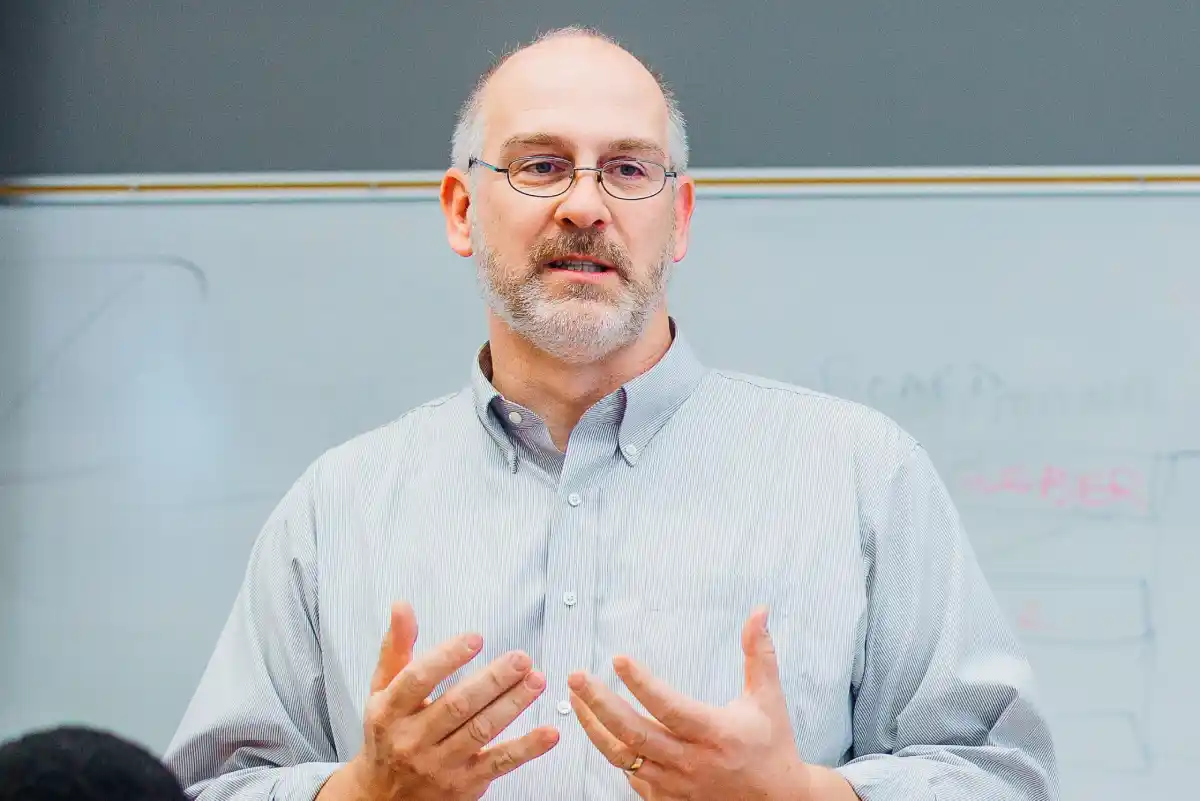 Dr. John Noakes, dean of the School of Education and associate provost at Arcadia, is featured on the iHeart Radio podcast, "George Bailey Was Never Born." The third episode of the series includes selections from an interview with Dr. Noakes wherein he shares some of his research regarding FBI surveillance of the classic 1946 film, It's a Wonderful Life.
Created by editor-producer of Oscar- and Palme d'Or-winning documentaries, Kurt Engfehr, and 2022 NAACP Image Award nominee for Outstanding Podcast, Ray Nowosielski, "George Bailey Was Never Born" is a ten episode podcast series that examines how It's a Wonderful Life became one of the most popular films of all time. The series discusses America's timeless affinity for the story, along with how a film from the 1940s can still offer a lesson for viewers today. Along the way, the podcast explores the role of civic engagement in American life.
Each episode jumps back and forth between the world of the film and the real world and features conversations with Jimmy Stewart's daughter Kelly Stewart Harcourt, Donna Reed's daughter Mary Owen, writer Philip Van Doren Stern's grandchildren and many others, including Arcadia University's very own, Dr. Noakes.
The episode featuring Dr. Noakes, titled "Henry F. Potter, American AntiHero," investigates the reason why negative interpretations of the film are becoming increasingly popular today. Research on the U.S. government's attack on the movie's writers and reflections on the state of heroes and villains in popular culture today both aid in answering the questions of where these interpretations came from and what that can tell us about how our culture has changed over time.
Dr. Noakes discusses his 1998 Film History article "Bankers and Common Men in Bedford Falls," which analyzes the FBI's determination that It's a Wonderful Life was a subversive movie because, in the view of the Bureau, it cast a bad light of American values, like banking, and celebrated Communistic values such as the "common man."