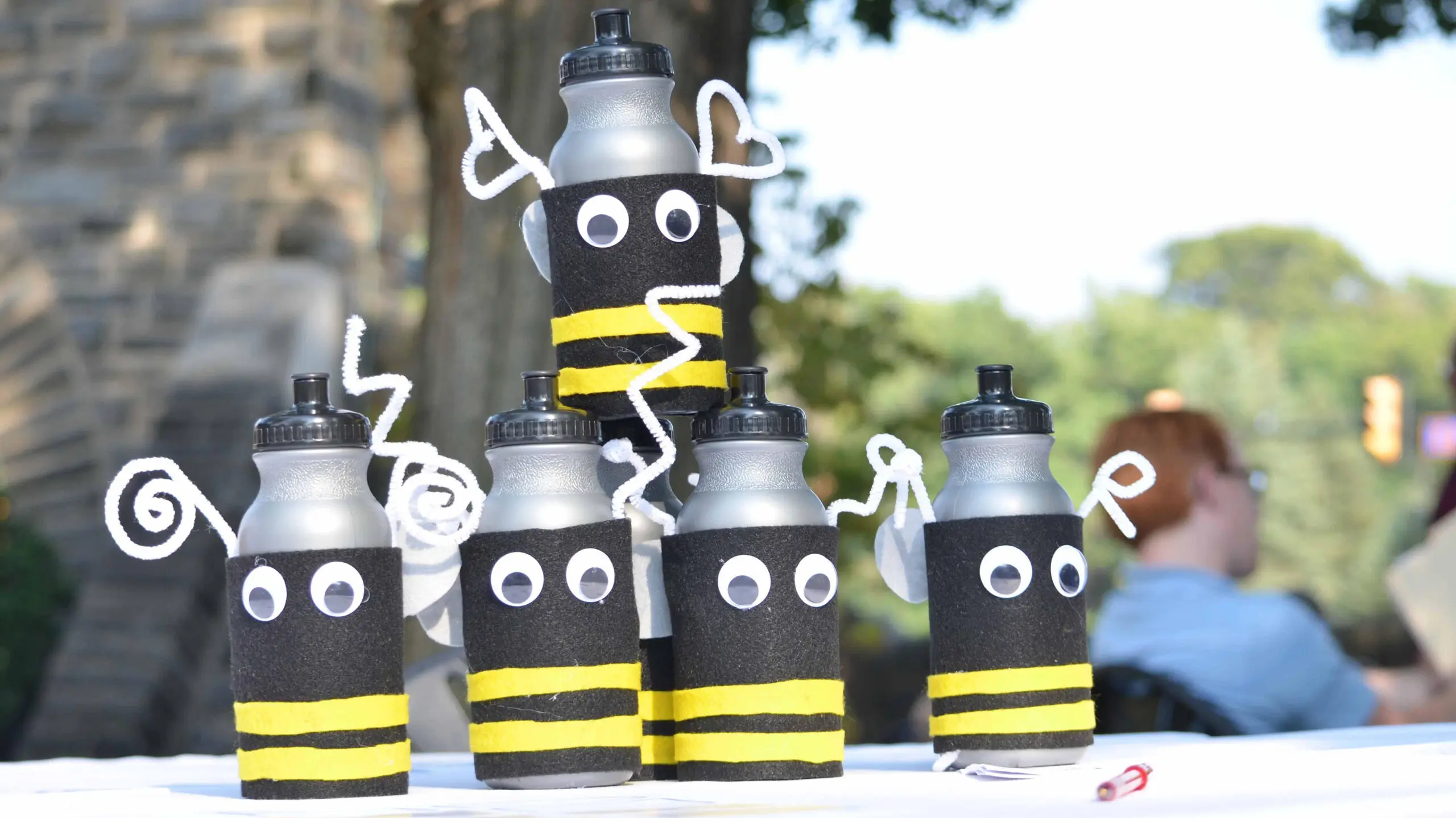 Welcome to The Hive – A Special Place to Bee
Our community space is one of our favorite things. Here Honors Students can be found at all hours of the day, studying, enjoying some hot chocolate with their peers, attending meetings, playing games or just relaxing. Why The Hive? Fun story. When we first got our space, our then provost asked us not to call it a lounge because Honors Students aren't that great at lounging. So using alliteration to find a fun name, we decided on "The Hive." Definitely more appropriate—we have lots of busy bees. We have leaned into the theme and the bee puns have become a big part of schtick.
Students who are not currently affiliated with the Honors program are welcome to use the space as well when accompanied by their Honors peers!
Amenities include a refrigerator to store your lunch, a microwave, a coffee maker for important studying energy, comfy couches, an all-gender bathroom, games, a television for group movie nights, and more.
Bee a Part of the Buzz!
Honors Hive
Your home on campus. A place for Honors Students to gather, meet, celebrate, study, brainstorm, have access to the Director, and relax! 
The Hive In Action: Honors Program Events
Each year, Honors Students use The Hive as a gathering hub to plan, organize and implement a number of events. Many have become a part of our Honors Program tradition and are now held annually. These events include:
Pioneer Series
Pollenpalooza
The Swarm
Game Nights
Craft Nights
Pot Lucks
And much more.