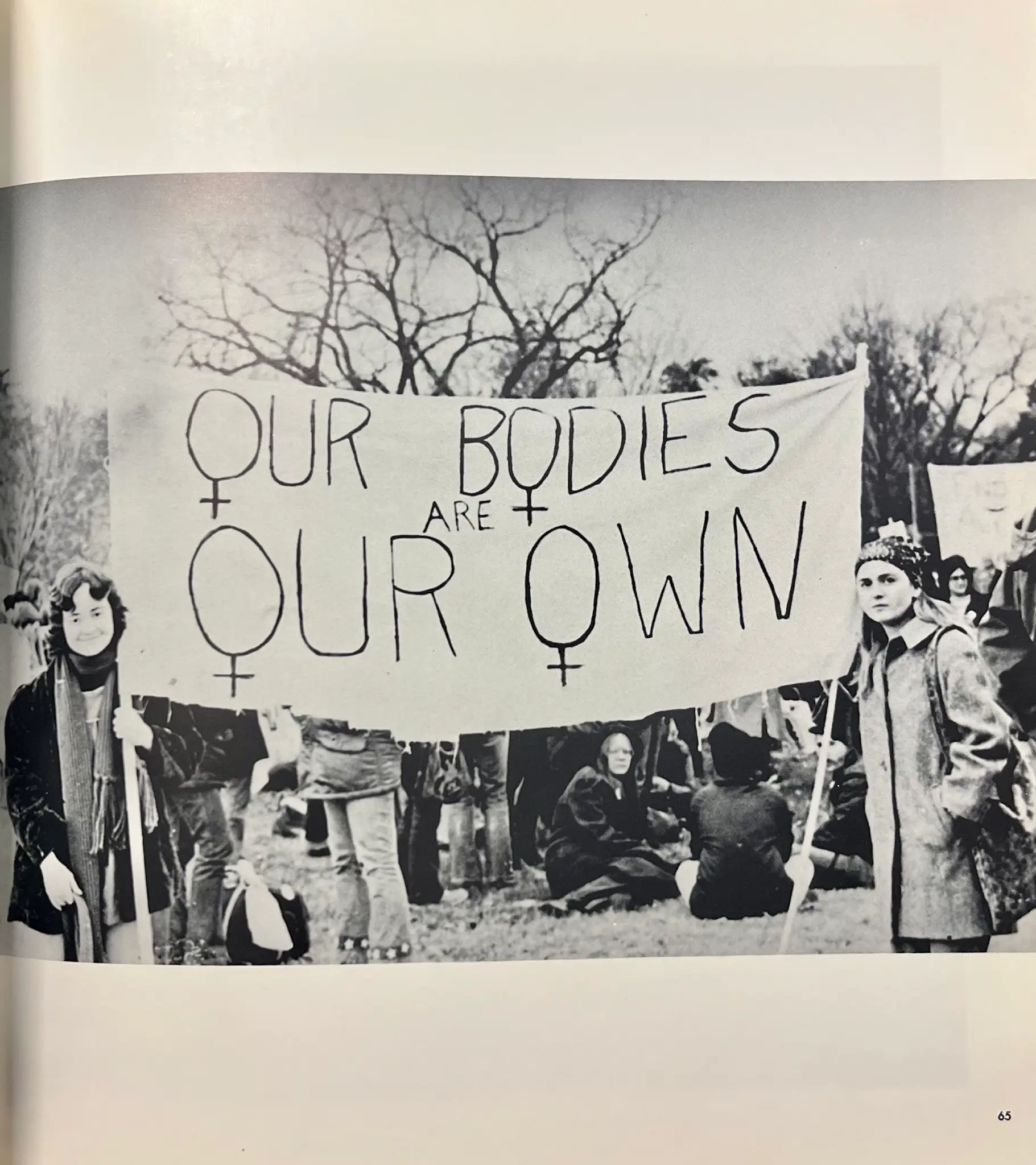 Reproductive Rights within the Arcadia University Archives…
Within the 1972 Beaver College yearbook lies a photograph of two women holding a banner that reads "Our Bodies are Our Own" at what appears to be a peaceful protest. This was nearly a year prior to the Supreme Court vote on Roe v. Wade which was passed in 1973 and held strong until 2022, in which the constitutional right was overturned. Roe v. Wade protected the right to have an abortion across the United States. Prior to Roe and at present, the right to choose varies from state to state.
Brynn Simon, Class of 2023
Information from: Beaver College. Beaver Log, 1972, p. 65.
Williams, Daniel K. "The Abortion Fight in America before Roe v Wade." Time, Time, 4 Jan. 2016, https://time.com/4154084/anti-abortion-pre-roe/.