Arcadia Celebrates First-Gen College Student Day With Resource Fair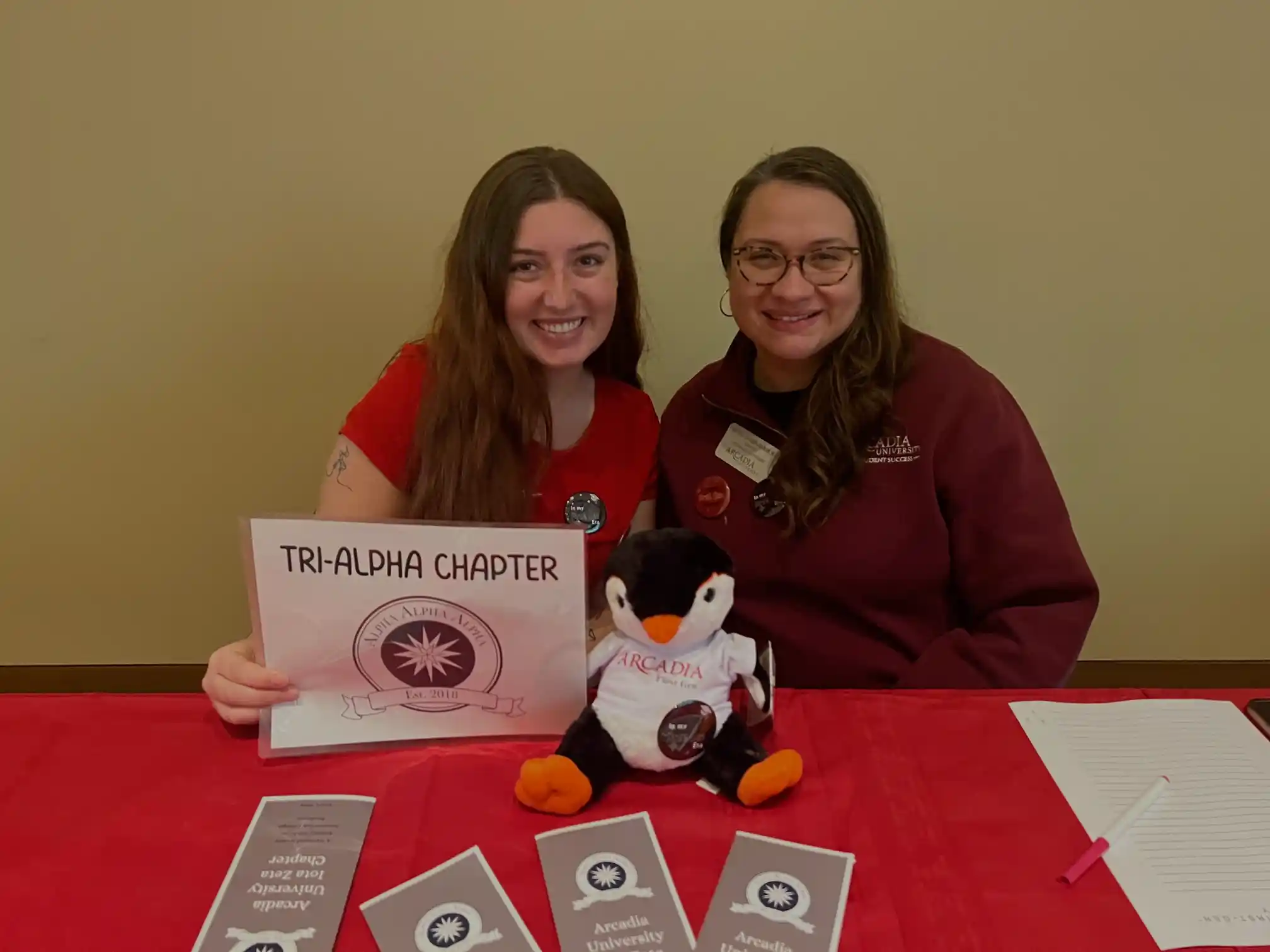 The Resource Fair, held during two sessions, featured information from several departments around campus such as the Division of Student Success and Financial Aid, as well as information about joining the new Alpha Alpha Alpha chapter on campus.
It also gave first-generation students a chance to network with their peers and with faculty and staff who shared similar experiences being first-generation college students themselves.
"The process of applying to college and understanding all the steps to graduate is a little harder to understand for first-gen students compared to those with family who have gone through this before," said Ava Betson '26, a psychology major and first-generation college student. "Getting financial independence and learning more about the subjects I'm interested in are important to me and are the reasons why I'm here."
"This is the first first-gen event I've been to, and I really enjoyed it," she added. "It was nice to connect with people with similar experiences, particularly the advisors' experience who went through it and wound up being successful."
Allannah Giles '23, a graduate assistant currently enrolled as a double master's student in International Peace and Conflict Resolution and Diplomacy, said her positive experience at Scarlet & Grey Day led her to pick Arcadia as her school and finished as the first person in her family to graduate college.
"I was an independent student coming into college, I moved away from my family when I was 17 and had to navigate the college application process by myself and with the help of some people from high school," Giles said. "When I visited Arcadia for a Scarlet and Grey Day, I found that there were a lot of offices and departments and people who were willing to listen and help me through the challenges I was going through."
"When I got here, I was able to quickly make connections with faculty and staff with the Historical and Political Studies department and in student affairs and other departments," she added. "I held leadership positions and was able to have my voice heard despite the background I had. What made me stay for my master's and for work was the fact it's a community I feel seen in. People want to hear who I am and where I came from."
At the resource fair, Giles was assisting in giving out information on Arcadia's new Alpha Alpha Alpha chapter, called the Iota Zeta Chapter.
The Alpha Alpha Alpha Society, also known as Tri-Alpha, is a national honors society for first-generation college students that offers members a variety of benefits including mentoring sessions, networking opportunities with employers and other members, outward recognition of personal achievement, and much, much more.