Eating Around the World (in Glenside)
With the COVID-19 pandemic, studying abroad here at Arcadia has been suspended in some aspects, but not entirely. A small number of students were able to study abroad in the fall and spring; however, a lot of students like me are waiting to get fully vaccinated to travel safely abroad again within the next year.
Something I think students miss the most from traveling abroad is not just the amazing opportunity and experience, but also immersing ourselves in the different types of foods and culture there.
– Daijah Patton
Back in my hometown of Chester County, Pa., I've been a hired cook at a wellness and fitness center for about three years now, and something that I'm big on is educating people about food and appreciating the different ways that it's made. Something I think students miss the most from traveling abroad is not just the amazing opportunity and experience, but also immersing ourselves in the different types of foods and culture there. Being back on campus this semester, I have made it my mission to support as many small businesses as possible, and find great foreign foods in Glenside and the local communities surrounding Arcadia. Let me tell you, I have been very successful.
When I studied abroad in London for Preview in 2019, I traveled with Dr. Bruce Campbell and May Their Aye. I had never had authentic Indian food before, until one night when we were coming back from one of our excursions at a producer's studio and passed a beautiful Indian restaurant. Some friends and I walked there and had an amazing spread of naan, chicken tikka masala, aloo gobi, and so many more new and exciting dishes. I've been hooked ever since, and when I came back to Glenside I asked around if anyone knew of any good Indian restaurants close by. Lo and behold, I found Lilly's Authentic Indian Cuisine in Jenkintown! It's about a 10-minute drive from campus, and it's such a beautiful place! They are currently doing dine-in and takeout orders, so definitely check them out if you like or are interested to try Indian food.
Right here in Glenside, just past the Wawa on Mt. Carmel Ave, I've discovered another Asian food spot besides the very popular Jasmine's Asian Bistro on Easton Road. It's called Red House. They've got a similar spread to Jasmine's, but also provide a wide variety of sushi. Red House is open super late, and they actually deliver to the university, so check them out! I recommend their orange chicken (pictured in header) and their chicken teriyaki on any given day.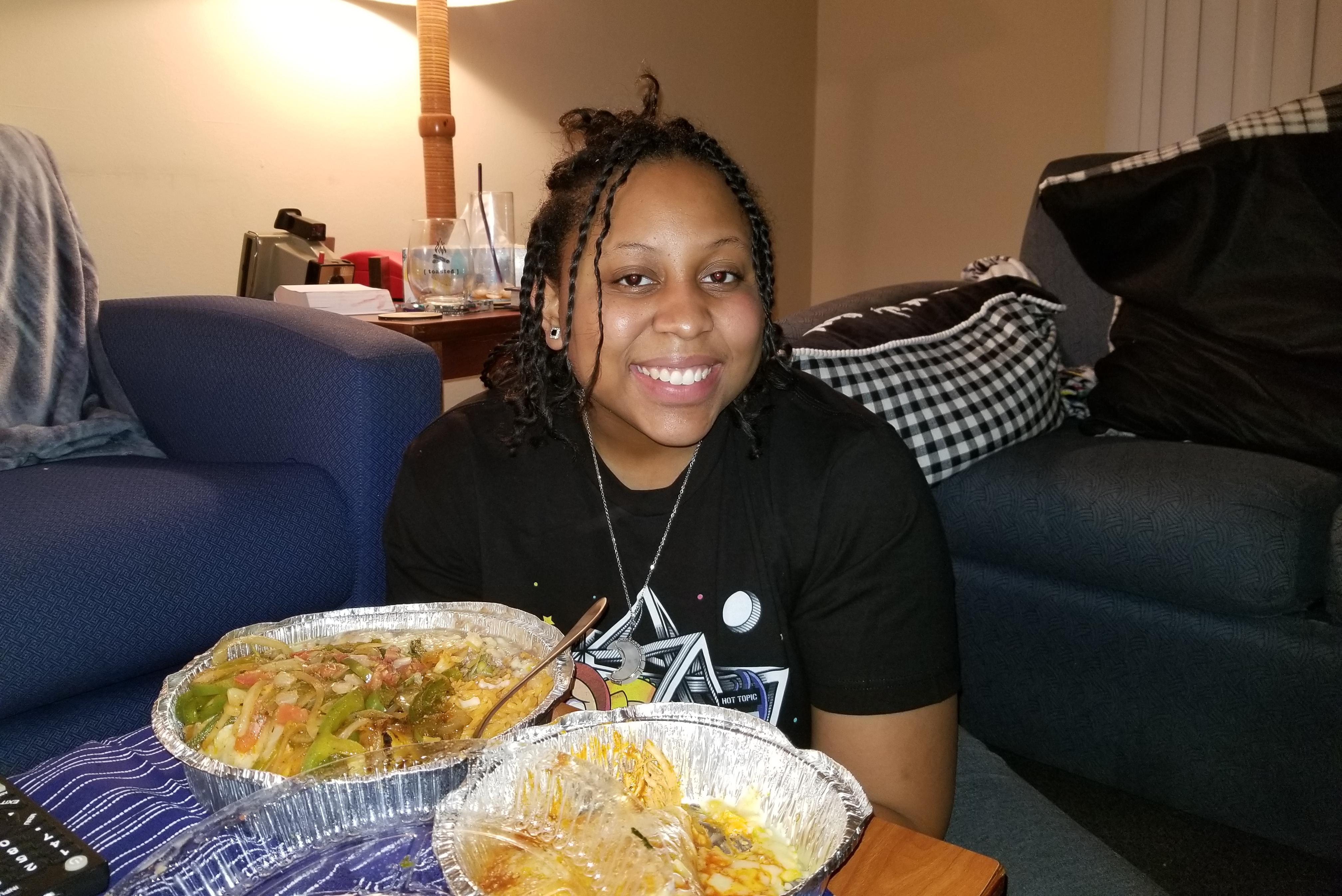 I'm someone who grew up with a lot of neighbors of different cultures. The one culture's food that I will worship until I'm on my deathbed is Hispanic and Latin food. We've got a lot of different Mexican and Hispanic food places close to campus, but let me tell y'all about Senor Salsa! Senor Salsa is right across the street from Abington Hospital, and their menu has Chipotle and Qdoba beat. You can create your own burrito and tacos. They've got enchiladas, empanadas, loaded nachos, everything you could ever dream of. The last time I was there, I got the Senor Burrito and a side of a chicken enchilada (both pictured), and let's just say I was so full I had to finish them the next day. Definitely check them out, and try their queso fundido dip (appetizer that's a mild cheese dip with chorizo sausage). It's amazing.
Last but certainly not least, there is just one more place I have to recommend. Like I said, I grew up around a lot of different cultures when I lived in Northeast Philly, and one of my neighbors was a Jamaican family. I was constantly eating plantains, red beans and rice, curry and jerk chicken. You name it, they made sure my family and I had leftovers always! If you're looking for amazing Jamaican food, check out Moonlight Cuisine on Limekiln Pike. Everyone in Philly knows that this is the place to go for the best Jamaican food. They always throw down, and are super close to campus as well.
As much as I miss being out of the States and exploring the wonders of the world, I feel comforted to be surrounded by so many small businesses that make great foods that remind me of that international experience. If you're missing that same experience, go check out some of these amazing restaurants and broaden your horizon. If you can't travel, sampling such diverse cuisines definitely brings living abroad to you!