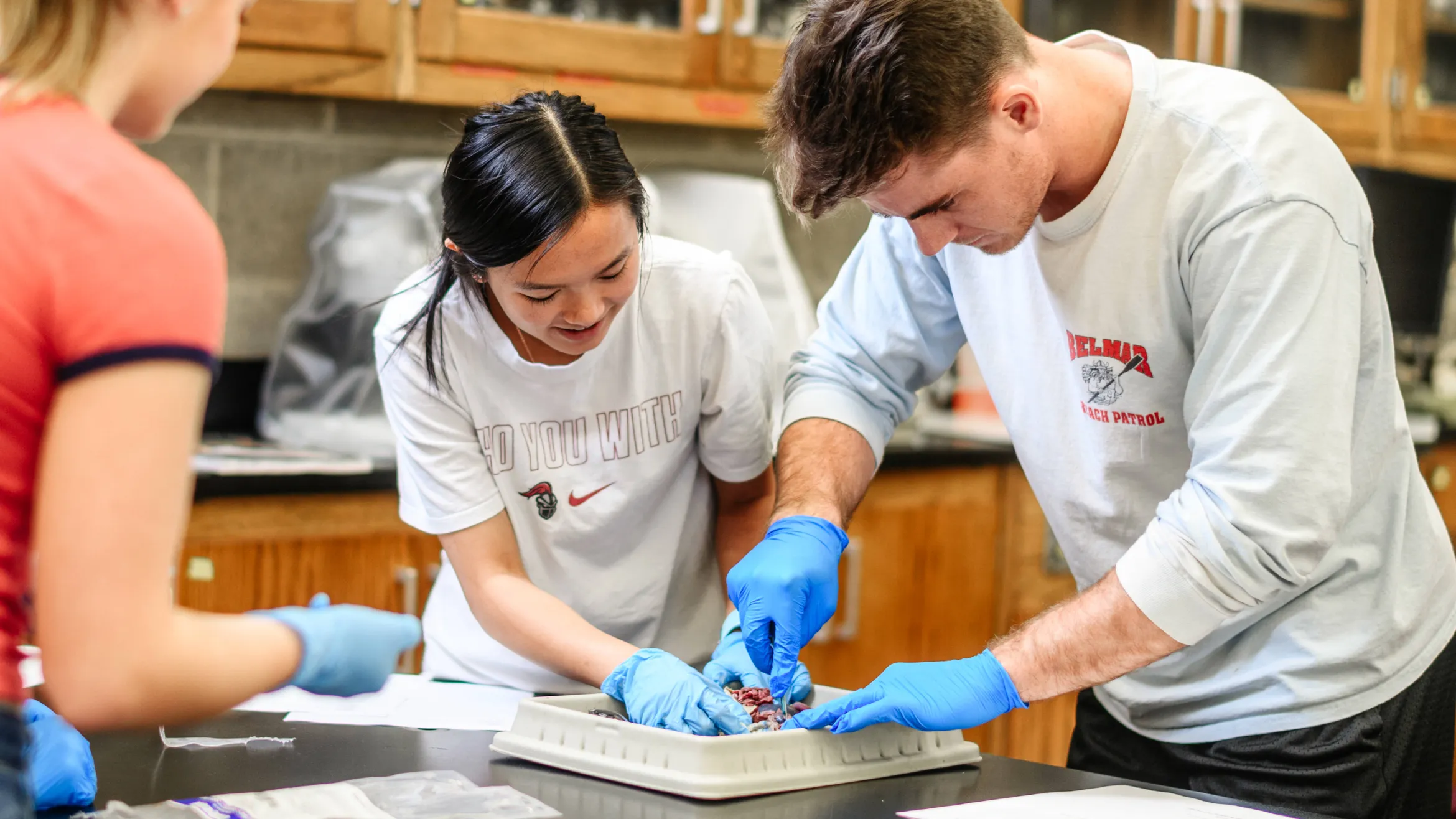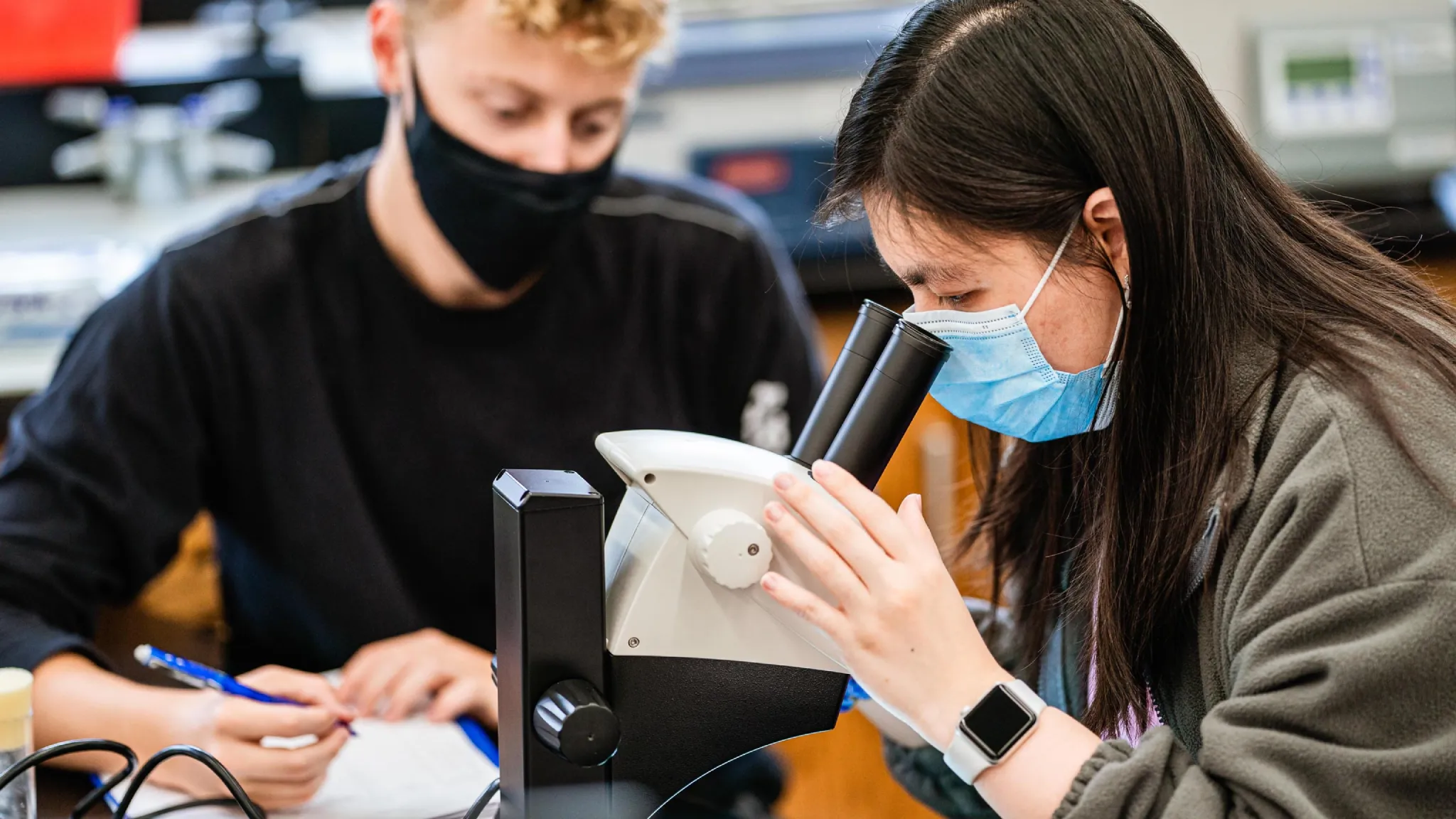 Biology Major
With the options of a Bachelor of Arts or Bachelor of Science, you have the ability to define your Biology degree exploring the study of life.
Biology Opens Doors to Pre-Professional Programs
At Arcadia, biology majors can pursue study in pre-professional programs that satisfy the course requirements for admission to schools of medicine, dentistry, osteopathy, optometry, podiatry and other health-related fields.
Phillips Lab Student Researchers
Biology Students Taking Action
The Phillips Lab focuses on brown algal taxonomy and speciation and DNA barcoding on select species. The lab is works on conservation efforts for primate species on Bioko Island. The Evolution Complexity of Brown Algae, Origin of Multicellularity, Sizing of Heterokont Genomes, and Speciation/DNA Barcoding are some of the other studies and projects conducted through the Philips Lab. Pictured here are Researchers: Brian Cheda, Chelsea Colon, Haley Grunwald, Aimee Malzahn, Brian Murphy, Megan Roche, Rachel Schwartz, and Cynthia Zmich.