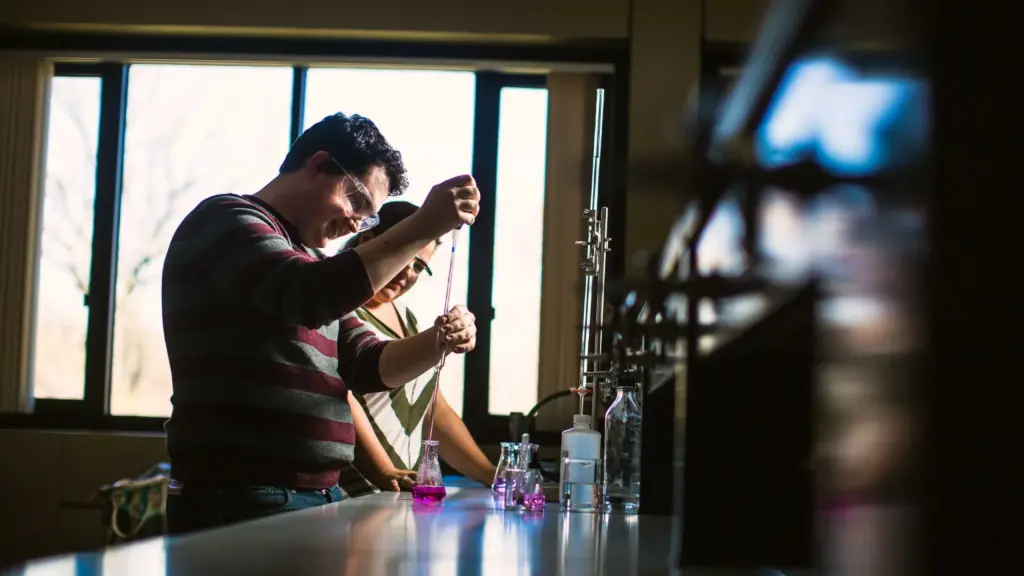 Degree Level

Undergraduate

Degrees Offered

Bachelor of Arts, Bachelor of Science
Pathways to University of the Sciences PharmD Program
The 3+4 and 4+4 Pathways to University of the Sciences PharmD Program allow students to enter Arcadia's Biology and Chemistry majors having a clear pathway to achieving a doctorate in a Pharmacy degree from the University of the Sciences. Students may choose either 3+4 or 4+4 pathways and may choose to switch pathways before the start of their Junior year. The accelerated 3+4 track includes taking elective Pharmacy courses at USciences during the Senior year which will be transferred to Arcadia as major undergraduate electives.
USciences guarantees five seats to Arcadia, with additional seats possible. This program is open to Arcadia University undergraduate students who have completed appropriate coursework, including transfer students. Students will receive a BA or BS in Biology or Chemistry at the end of Year 4. Students interested in the program will discuss with their advisors whether taking graduate courses as Senior electives is appropriate for the student during their Sophomore year.
Entrance Requirements
Acceptance into the Arcadia University undergraduate program.
Completion of at least two years of coursework at Arcadia with a GPA of 3.0 overall, and a STEM GPA of 2.7.
Application to USciences Doctor of Pharmacy program 12 months before coursework at USciences.
The 4+4 Pathway to USciences Doctor of Pharmacy Program will not require any change in coursework for BI or CH students during their undergraduate curriculum.
Featured Courses
Human Physiology

Required Course

Learn the functioning systems of the human organism, the mechanisms governing the function of each tissue type as part of the whole organ and various systems in the laboratory using a variety of experimental techniques.
Microbiology

Required Course 

Study microorganisms in their structure, function and relationship to their environment, both physical and human. Modules on immunology and genetic engineering are included.
Evolution and Population Biology

Required Course

Study how evolutionary changes contribute to the diversity of life. Includes an overview of the history of evolutionary theories as well as the use of modern molecular techniques, traditional population biology, and genetics to examine the evolutionary history of life.