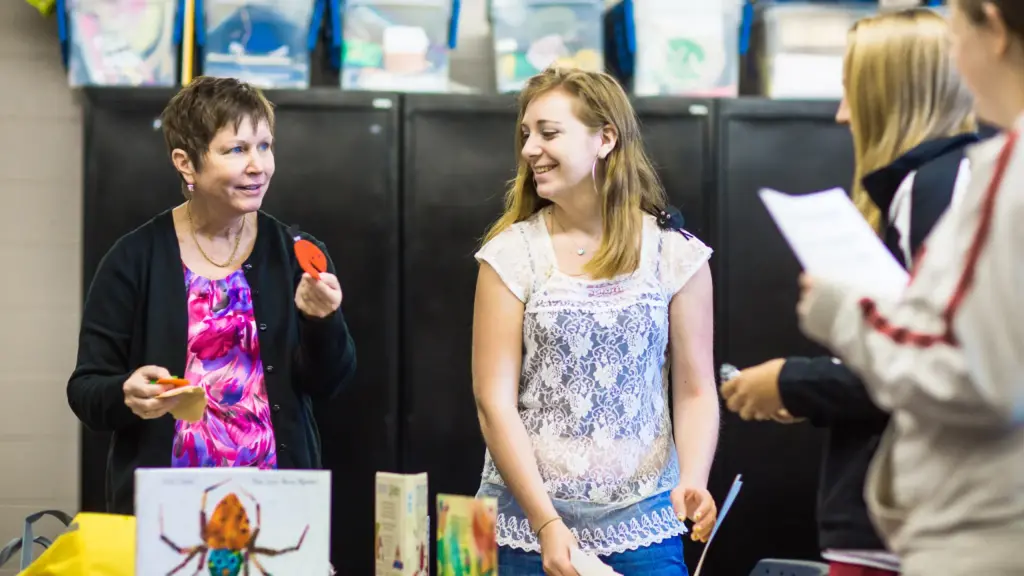 Degree Level

Undergraduate

Degrees Offered

Bachelor of Arts, PA Certification
Full-Time Bachelor's Degree in PreK-4 Education
Designed for pre-service teachers and working professionals to develop the skills needed to design meaningful and rich learning opportunities for the 21st Century classroom. By committing to the early learning environment, you will become a leader where education begins.
Gain the knowledge and understanding in early care, early education and family support.
Learn through course-based and hands-on experiences to innovate and design classrooms for children from birth to grade 4.
Enjoy camaraderie, idea sharing, and collaboration with other students and faculty in Arcadia's close-knit undergraduate programs.
Explore global learning and teaching experiences through Arcadia's accessible and acclaimed study abroad program.
Develop a broad-based understanding across disciplines through the other elements of Arcadia's Undergraduate Curriculum.
Featured Courses
Differentiated Instruction

Required Course

Develop a basic understanding of principles and practices related to effectively addressing academic diversity in contemporary classrooms. The guiding framework for the semester is designed to reinforce the idea that defensible differentiation requires thoughtful and consistent attention to multiple aspects of curriculum, instruction, assessment, and learning environment.
STEAM 1: Design Thinking and Problem-Based Learning

Required Course

Prepare to experience problem-based learning and to design a PreK-4 integrated Science, Technology, Engineering, Arts, and Math (STEAM) module. This course serves as a foundational introduction to the design of curricula for the 21st century classrooms.
Introduction to Inclusive Education

Required Course

Explore the etiology and developmental manifestations of exceptionality in children and youth. This course provides an overview of special education systems including models, theories, laws, policies, and current issues in addition to an overview of the specifics and issues pertaining to the development of students with disabilities and their families.