Arcadia University Receives Community Service Award From Cheltenham Township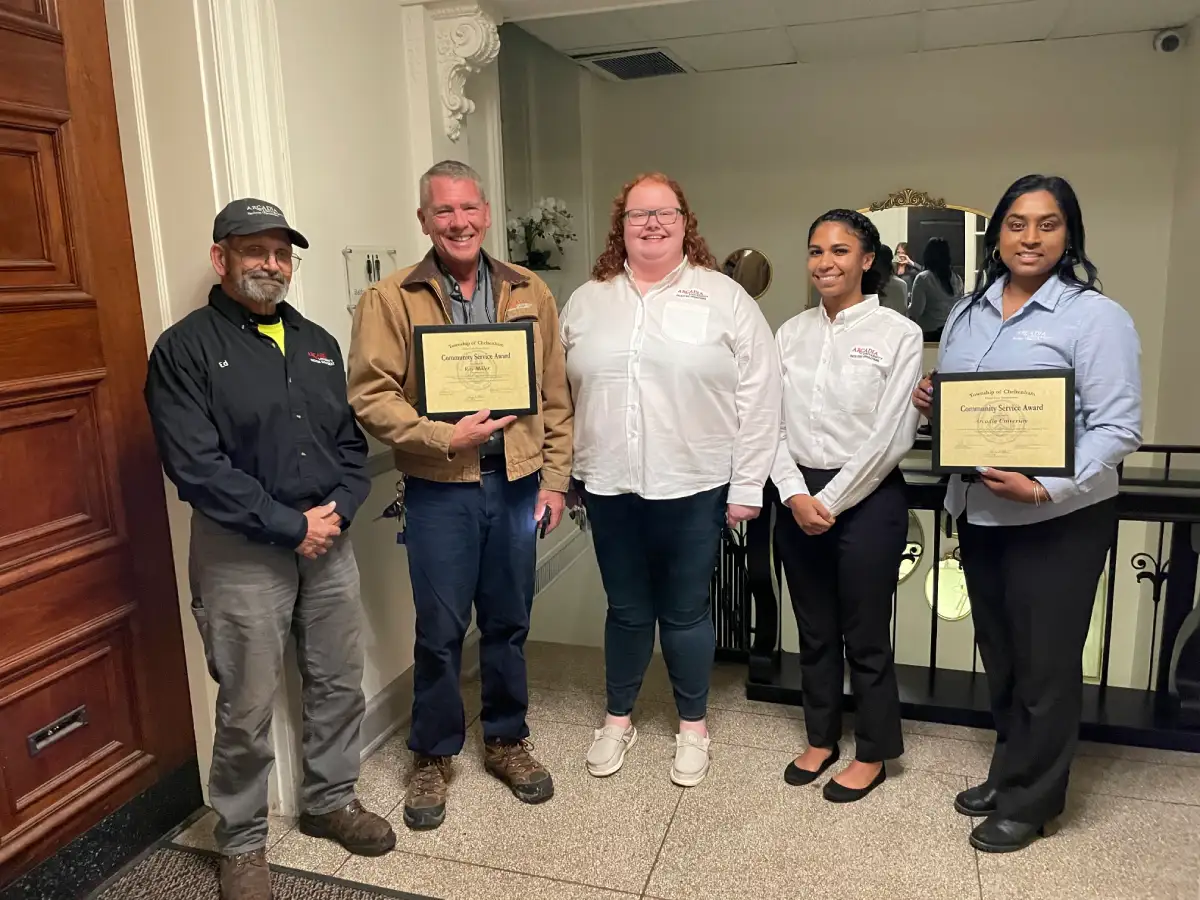 At its regularly scheduled meeting on Nov. 15, the Cheltenham Township Board of Commissioners presented Arcadia University with a community service award for repairing and repainting the Glenside sign at the corner of Limekiln Pike and Easton Road. On hand to receive the award from Commissioner Matthew Areman were Tom Macchi, associate vice president for Facilities Management; Michelle Jaisir-Peters, director of Facilities Operations; Ed Adams, Facilities manager; Taylor Wheatley, Facilities coordinator; and Ciara Ledgard, Facilities administrative assistant.
A second community service award was presented to Ray Miller, president of R&R Voice and Data, for his generous donation to the University for the project.
"These two awards are recognizing the hard work of both Arcadia University and the support of R&R Voice and Data relative to the improvements and restoration of the Glenside sign at the corner of Limekiln and Easton Road," Areman said. "It is an important gateway into the western part of our community and really signals a very important connection between Arcadia University and the Township."