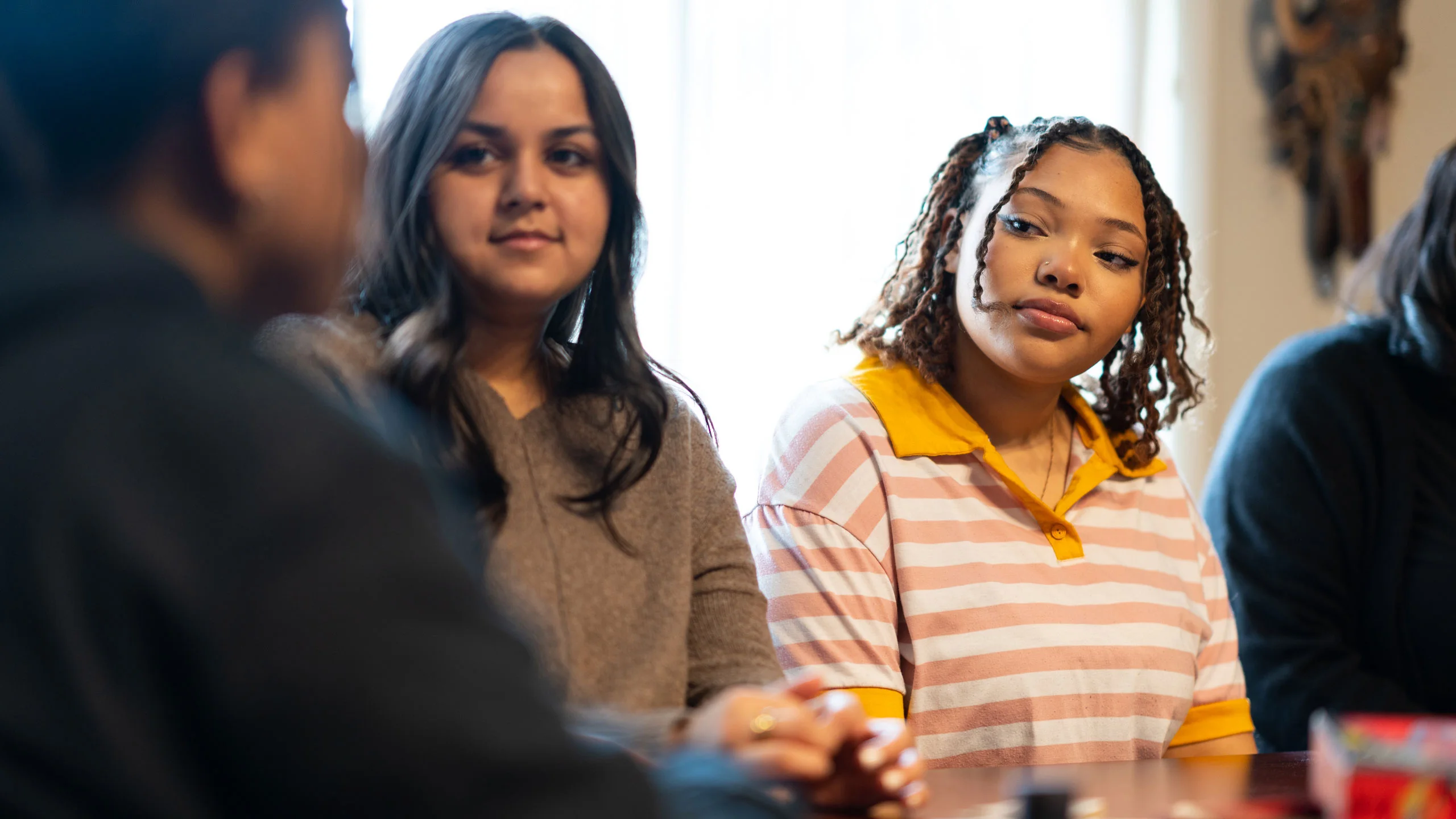 Program Highlights
First established in 2021-2022 academic year, the CASAA Microgrants Program recognizes that faculty and staff in higher education are better equipped to engage in extensive research projects when provided financial support for resources, technology, and/or travel. While the long-term goal is to provide more substantive grants through the development of a scholar-advocates program, these microgrants speak to our institutional investment in antiracist scholarship as well as the innovative work our faculty/staff are engaged in today.
Recognizing that racism manifests in different forms and that the ways in which Arcadia faculty/staff might work to understand and combat those systems will necessarily vary, CASAA defines scholarship broadly to include discovery, artistic expression, application, and integration, following the Boyer model.
All full-time and part-time faculty and staff are eligible to apply for a microgrant award up to $1500 for individual research projects. Collaborative projects are also considered for funding up to $3000. Expenses for resources, materials, travel, etc. will be charged directly through CASAA so awardees will not need to use personal funds upfront; there will be no charges for benefits out of the grants received.
Each grant recipient will be required to present on their research-in-progress as part of a roundtable for the CASAA Race Matters Forum the semester after their grant has been awarded. This is intended to stimulate dialogue regarding the important work conducted around race and racism at Arcadia University and to increase visibility of that work.
Grant recipients consent to the use of their headshots, project summaries and updates, and biographical statements in the marketing and promotion of CASAA. Recipients will also be required to participate in a brief interview (either written or via video) used in Arcadia News articles about the work of the Center.
After receipt of microgrant funds, individuals will be eligible to apply again to the CASAA Microgrants Program only after a period of one year. This is so that we can extend this opportunity to as many faculty/staff pursuing scholarship on race, race, and antiracism as possible.
CASAA Microgrants Recipients
Each year, CASAA receives a number of thoughtful proposals across the disciplines that address a variety of issues related to race, racism, and racial inequity across the globe. These projects show "the breadth and genius of our Arcadia community as they seek to engage in the work of addressing race, racism, and social justice nationally and internationally," says Founding Executive Director Dr. Doreen E. Loury. "These multifaceted proposals are just the beginning of the work that CASAA will be engaged in as we strive to support and to encourage the scholarship that faculty/staff produce."
AY22-23 Microgrant Recipients
Arcadia Public Art Project: Cheltenham High School/Arcadia University Mural Project
Barriers and Facilitators to Implementing an Integrated Intervention Addressing Social Determinants of Health among Persons with Diabetes
Black Graduate Students' Progress in the Face of Anti-Blackness: A Mixed Methods Study
Soul Searching in New Orleans: Ghost Tourism in the "Slave Market of the South"
Strategizing Campus Climate and Culture: The Black Affinity Living and Learning Community
The Effect of White Privilege Lessons on Implicit and Explicit Measures of Anti-Black Racism in Policing
AY21-22 Microgrant Recipients
Air Pollution and Environmental Racism in Philadelphia

In his research, Dr. Prash Naidu examines the health impacts of human-caused, environmental change in Southeast Asia and North America, calling attention to "the political ecology of health and the struggles of environmental justice in diverse settings." This particular project, supported in part by a CASAA microgrant, aims to explore the impact of air pollution and environmental racism on people of color in Philadelphia, as those who reside near industrial and commercial facilities continue to "face a disproportionate health burden…, with a two-fold increase in chronic respiratory diseases over the last decade," the American Lung Association ranking the city in 2020 as the twelfth most polluted city in the United States. For this work, Dr. Naidu will collaborate with Black community organizations and neighborhoods such as Point Breeze. Since this project will require additional grant funding over time, he will use the CASAA microgrant to support engagement with community members "to design the air quality monitoring project," to conduct research necessary for future grant proposals, and to design a new undergraduate course at Arcadia "that centers around community-based, anti-racist research."
Anti-Bias/Anti-Racism Training for NGOs

Though non-profit, for-profit, and non-governmental organizations can offer invaluable services to displaced and marginalized communities throughout the world, they can still be impacted by implicit biases and incidents of racism, argue Rachel Kuria, Tyanna Taylor, and Samuel Wragg III. "A lack of intentional practice in anti-bias," they argue, can "create a ripple effect through [such organizations] and beyond." Recognizing this concern, they plan to develop and implement "an antiracist, antibias workshop for NGOs"—a two-part program that addresses "internal biases" and offers "analysis of how it impacts their everyday lives" in addition to reflection upon "how biases may be present in the work the organization does." The project—supported by the directors of the International Peace and Conflict Resolution Graduate Program at Arcadia, Dr. Warren Haffar and Prof. Allyson McCreery—will make use of the microgrant to fund anti-bias and anti-racism training for Kuria, Taylor, and Wragg and to cover expenses related to external consultations with professionals in the field. Ultimately, this project will expand on the "notion of simply avoiding harm" central to humanitarian work, encouraging workshop participants to also consider "proactive ways to analyze harm" and to embrace diversity and inclusion in all that they do. Funds for this microgrant were also provided by the Office of Access, Equity, Diversity, and Inclusion. 
COVID-19 Vaccination Experiences of Black Birthing People

According to Dr. Comfort Z. Olorunsaiye, a population health researcher interested in maternal and child health disparities, "Racially- and ethnically-minoritized populations in the U.S. face a disproportionately higher burden of COVID-19 infection and complications," the risks of which are greater among Black pregnant women since "they have the lowest COVID-19 vaccination rates among all racial and ethnic groups." Using a critical ethnographic approach in this project, Dr. Olorunsaiye aims to describe their "COVID-19 vaccination experiences" in an effort to better "understand the facilitators of vaccination acceptance and ameliorable barriers" and "to inform tailored strategies for equitable vaccination coverage and protection of Black birthing people." CASAA microgrant funds will enable Dr. Olorunsaiye to conduct interviews with individuals who received the vaccine before or during their pregnancy or after childbirth, the findings of which she intends to present and publish—an invaluable resource for community-based organizations and service providers that engage with the target population of this study. Students at the University will also benefit from this particular project, having opportunities to gain experience in both data collection and analysis.
Dangerous Animals and Private Crime: Discriminatory Ontologies of Migration in U.S. Asylum Law

In her current book project, Dangerous Animals and Private Crime: Discriminatory Ontologies of Migration in U.S. Asylum Law (under contract with Oxford University Press), Dr. Hilary Parsons Dick explores "race, racism, and racialization in the U.S. through analysis of immigration law and policy, with a focus on asylum processing." Here she calls attention to the ways in which both U.S. citizenship and immigration law equate Americanness with whiteness, thus disadvantaging migrants of color from the Global South. In exploring this complex history, Dr. Dick extends her analysis to address how asylum processing system at the U.S.-Mexico border "affects not only people from Mexico and Central America, but also people from Haiti, Eritrea, and Somalia, among other countries." This project builds upon work Dr. Dick shared on February, 17, 2022 at the University's Steinbrucker Lecturer, organized by Dr. Jennifer Riggan, the Frank and Evelyn Steinbrucker Endowed Chair at Arcadia. Funding through the CASAA Microgrants Program will be used to secure necessary research materials in legal studies and travel to conferences such as the Bi-Annual Meeting of the International Language and Law Association.
Ghostly Images of Racism: Exploring Racism in Dark Tourism through the Lens of Ghost Criminology

Noting the recent "dismantling of pro-southern memorials and relics tak[ing] place in cities such as New Orleans, Baltimore, Richmond, and Charlottesville," Dr. Favian Alejandro Martin and Dr. Kevin D. Revier problematize "dark tourism, more specifically ghost tours of Civil War battlefields, [which] may be whitewashing American history in the retelling of ghost stories and folktales." They aim to engage in research that will interrogate the question, "To what extent, if any, do ghost tours acknowledge the role of slavery and racism?" With the funding provided by this microgrant, Dr. Guertin-Martin and Dr. Revier will participate in a series of ghost tours in Gettysburg to "explore how Black history and the Civil War are explained and imagined in the ghost tour industry." Together, they plan to present this research at the annual American Society of Criminology conference, to submit their work for publication, and to infuse their discoveries into a range of courses at Arcadia University such as Dark Dublin: Exploring Dark Tourism and Ghost Criminology, American Horror Story: Exploring America's Violent Past, and Fear, Crime & Media.
JLE Academy: Hip-Hop Education in Action

For Stephen Tyson, Jr., experiences as an after-school coordinator and summer camp counselor provided critical insight into "how creative outlets [and cultural expression] helped many of our students learn more effectively," increasing their engagement inside and outside the classroom. Therefore, he believes, being very intentional in fostering those connections can transform the learning experience educators provide, especially for students from marginalized communities. This project will use CASAA microgrant funding to support the development, publication, and marketing of Prof. Tyson's digital Hip-Hop Education curriculum for school districts, non-profit organizations, youth programs, and institutions of higher education as well as a campus workshop on Hip-Hop Education. With this curriculum, "Every lesson becomes an opportunity for [students] to showcase their talents, which impacts their self-esteem and ultimately their approach toward school and academics." While this project aims to provide new modes for students to access content in areas such as history and science, the digital curriculum would also "help them learn more about the history of Hip-Hop culture and the various social justice movements that it was born from."