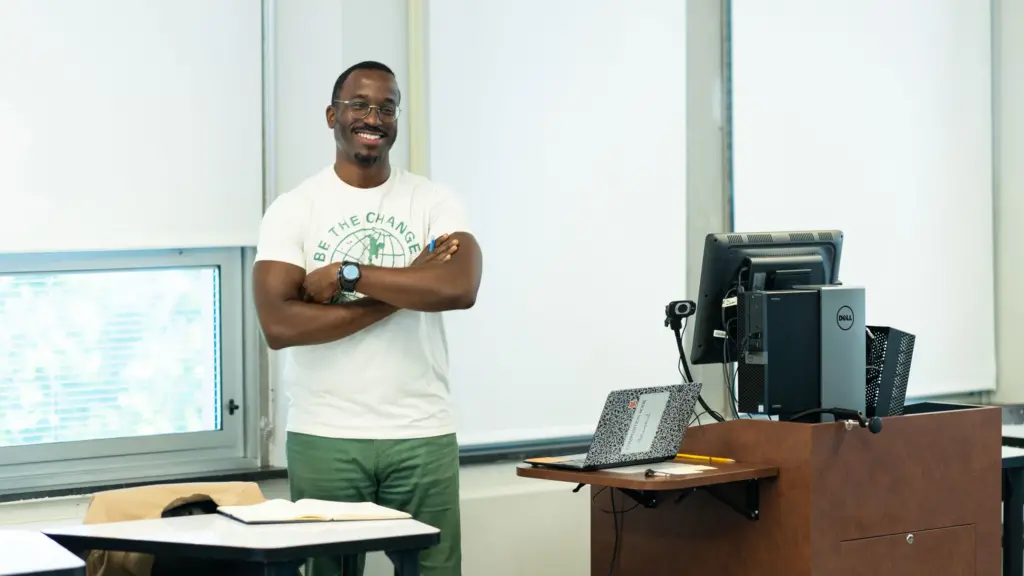 Degree Level

Graduate

Degrees Offered

Master of Arts in Education
Master of Arts in Education with Concentration in History
Through the History Education, MAEd program, learn how to engage students through the lens of cultural, military, economic, and political perspectives, expanding the teachings of major historical events and movements . This program allows you to build an individualized degree to explore topics based on your interests.
Advisors from both the History and Political Science department and School of Education will help you meet program requirements.
Customize Your Program
Complete the program part- or full-time, with evening classes offered 4:30-10 p.m. Monday through Friday during each 14-16 week semester.
Study in-person and online with a curriculum full of hybrid courses and field experiences.
Specialize your degree through a mix of concentration and elective courses, with a Culminating Master's Project to explore your interests.

Foundations Courses (6 Education credits)
Concentration Courses (15 Graduate History credits)
Electives in Education (6 Education credits)
Culminating Activity: ED599 Culminating Master's Project
School of Education Graduate Program Information
Teacher Certification Agreements
Pennsylvania has signed the NASDTEC Interstate Agreement that provides for acceptance of state-approved educator preparation programs between certain states to facilitate educator mobility.
Admission Requirements
For working professionals seeking graduate degrees or certifications, we offer full-time, part-time, online and options to build your own degree.
Tuition and Fees
Learn more about the cost differences for part- and full-time students and any specialized School of Education program costs.