Learn to Letter With Me!
I picked up hand-lettering in my junior year of high school. In art class, I saw a good friend of mine hand-lettering, and I decided that I wanted to try it. Now, as I'm a rising junior attending university, I've developed pretty decent skills. I'm completely self-taught, so I thought I would share with you how I learned to hand-letter and leave you with some of my tips and tricks. If you're bored at home, now is your chance to pick up a new skill!
The number one piece of advice that I can give you is practice, practice, practice. This is the most Gen-Z tip ever, but I learned a lot by looking at pictures and videos on Instagram and imitating what I saw. I still do it to this day. The more you practice, the quicker you'll develop your own style. 
For me personally, Sharpies have become my new best friend. If you do use a Sharpie, I strongly recommend thicker paper like cardstock or multi-media sketchbook paper so that the ink doesn't bleed through the page. When I want to add color to my words, I'll either write with a brush pen or pair the black Sharpie ink with water-based brush pens. They're a personal favorite because the colors blend when you brush over them with water.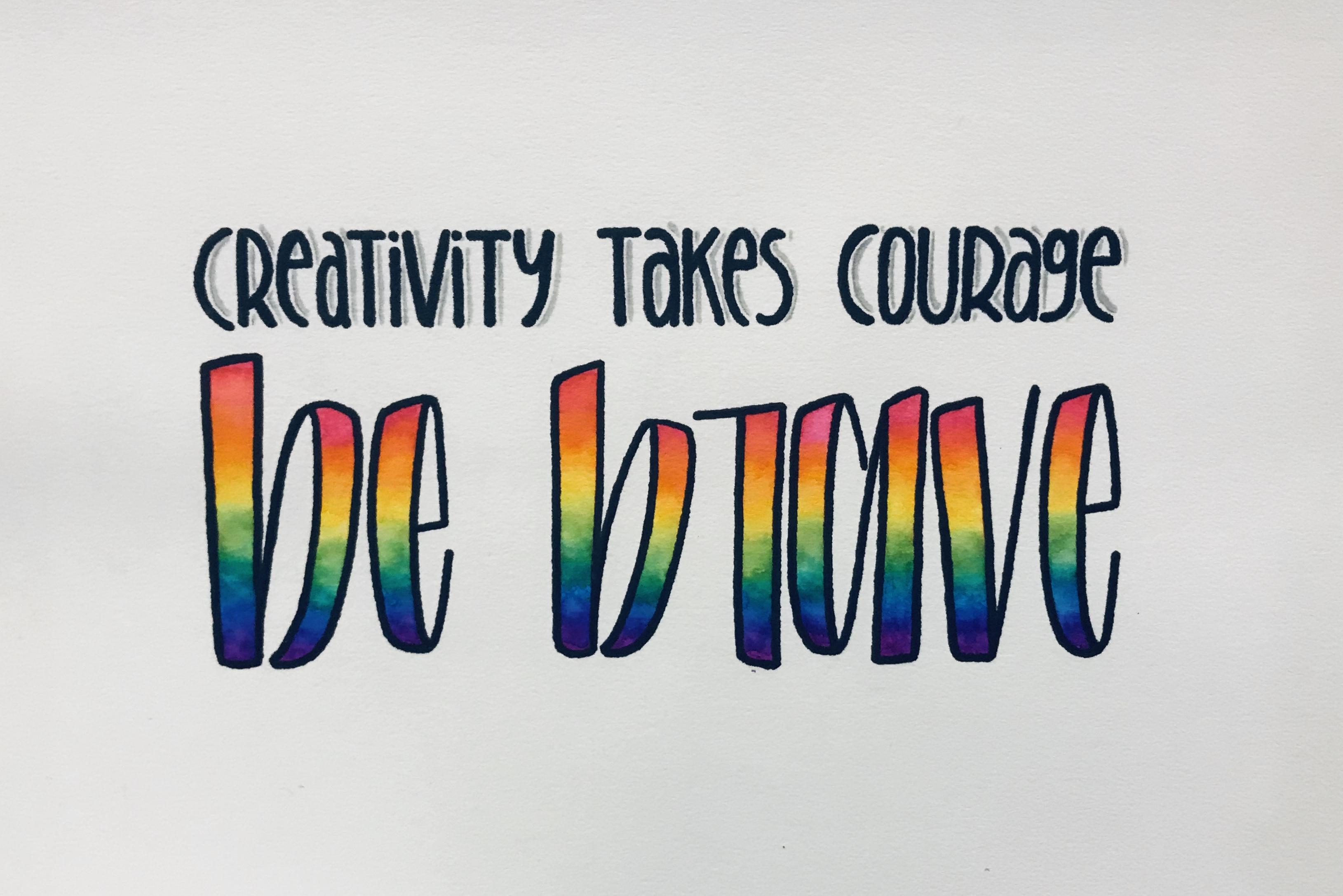 As for the actual technique itself, I suggest sketching out your design in pencil first. You can stick to one font or mix and match. I like to pair one print font and one cursive font rather than two print or two cursive fonts. When the time comes to begin lettering, I'll go over the pencil design with my Sharpie and thicken the downstrokes of the letters. That means that wherever the pencil is travelling downward, that part of the letter will be thicker than the upstrokes. When I first started lettering I would sketch how the letters would look once the downstrokes were thickened.
Like I said, the best way to develop hand-lettering skills is by practicing. You'll pick up all sorts of tricks of your own. Once you're lettering like a pro, you'll find that it's actually quite a useful skill. For example, I haven't bought a birthday card or wall decor in forever—I just make all of it myself!