Professor Emeritus Dr. Ireland Publishes 'The Gaelic Background on Old English Poetry before Bede'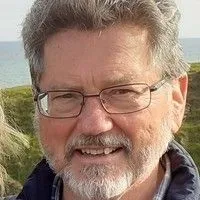 The book, which is part of the Richard Rawlinson Center Series, is a study of professional poets (filid) who earned high social status through formal training in the seventh century. The poets, in cooperation with the Church, created an innovative bilingual culture in Old Gaelic and Latin. Dr. Ireland's work is considered groundbreaking in its study of the transformations affected by the growth of vernacular literatures and bilingual intellectual cultures ​​among the Gaels and their influence on the early English.
In addition to working in international education for several decades, Dr. Ireland was also a lecturer in Old and Middle English at University College Dublin, where he is now an adjunct professor of drama and film in the School of English, Drama and Film.
Dr. Ireland has published widely in many areas, including Anglo-Saxon literature and culture, early medieval Ireland, and hagiography. His books include Old Irish Wisdom Attributed to Aldfrith of Northumbria: An Edition of Bríathra Flainn Fhína maic Ossu and two volumes of essays he co-edited with Maria Tymoczko.

His more recent publications include the influential article, "Lutting of Lindisfarne and the Earliest Recorded Use of Dionysiac Anno Domini Chronology in Northumbria," which explores the earliest confirmed use of AD dating in Britain and Ireland. It appears in Peritia, vol. 31, published in 2020.