Humans Beyond Arcadia: Life-altering Experiences in Scotland
As our time in Scotland comes to a close, I thought it was important to highlight some of the people who make up FYSAE and illustrate the lives that we have lived while away from Arcadia. To do this, I gathered FYSAE students at the University of Stirling and asked them to share with me their perspectives on studying abroad.
For many of us, studying abroad has been something we have aspired to for a long time.
I had been traveling in high school and I knew, from there, that I wanted to keep going.
– Emily Brown '22
I never really traveled anywhere; I just wanted to give it a go.
– Erin Fox '22
We were excited and nervous when we left the United States. Many of us were comforted to know that we had faced similar struggles in preparing to go. Things like scheduling our courses together, going through the airports, and packing were among the tasks at hand.
Am I the only one who packed the day before? Now I have so many gifts and things to bring back. There's no way there's going to be any room.
– Katy North '22
As our time here draws to an end, we're facing a bittersweet part of our journey: Leaving so much behind. So many of us made connections at the University of Stirling this semester. Even though we knew we would be leaving in a few months, we have come to call Scotland home.
Hang out with your flatmates and don't be afraid to socialize. That's how I met a lot of new friends here. It made it really fun and really enjoyable.
– Haley Sherman '22
I joined football, and that was the best decision I made. I made 60 new best friends, and I got to explore all over Scotland from that. Now, I have to leave.
– Emily Brown '22
Despite our different beginnings, we all became sturdy travelers during our time in Europe. Along with developing an aptitude for traveling, we matured. Along with the memories made in Scotland, there were weekend trips to other countries. Our mid-semester break was filled with adventures.
Reading week? Travel.
– Haley Sherman '22
Take quick trips on the weekends.
– Erin Fox '22
Along with the fun and adventure came responsibility, growth, and the learning aspect of study abroad. We learned to balance both activities. We also had the responsibility of looking out for ourselves and each other.
Plan out your semester well. Look at your syllabus first.
– Shannon Broda '22
Make sure you look stuff up before traveling anywhere— where you're going, how to stay safe, if you need a visa. Make sure you have all the information you need to get in and out of the country.
– Katy North '22
With so many responsibilities, it can seem daunting to explore new places. Our motto? "Just do it anyway." Many of us embraced this, as we realized we might only have this opportunity once. Yet, while being surrounded by so many opportunities, one can ignore the place that they're already in.
Take time to explore Scotland. As great as it is to leave the country, it's so pretty here."
– Emily Brown '22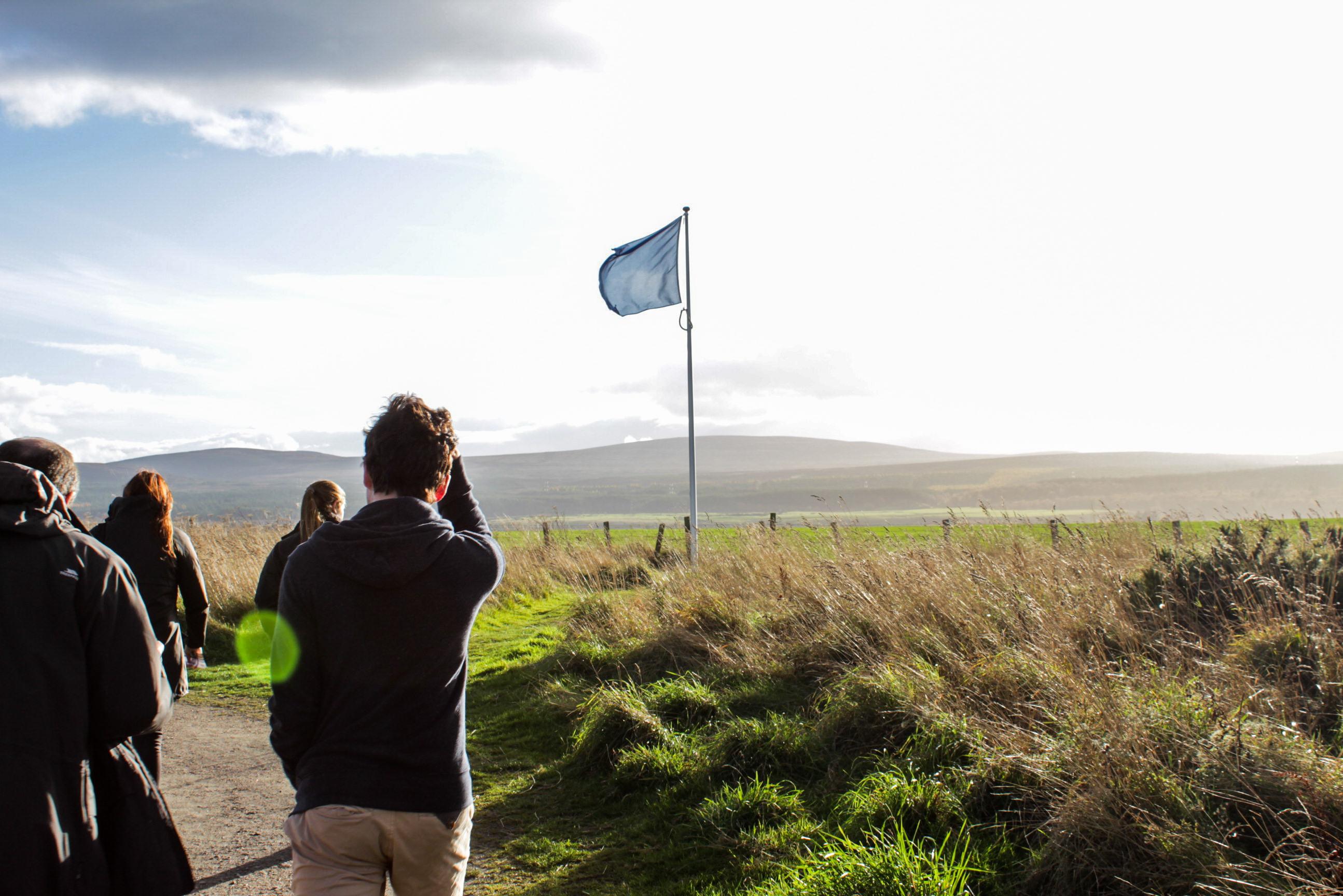 At the time I wrote this, we only had 17 days left on this once-in-a-lifetime experience. By the time this is published, we will be back at home. We don't know what awaits us, but I know it is safe to say that this adventure has changed all of our lives. We have grown from it.
So, what will we miss most?
The community that we've built here.
– Shannon Broda '22
The people the environment, the scenery. It's all so gorgeous. I've made a foundation, I've made friends. It's just hard to leave now.
– Alexa Smoller '22