Workout Routine During COVID-19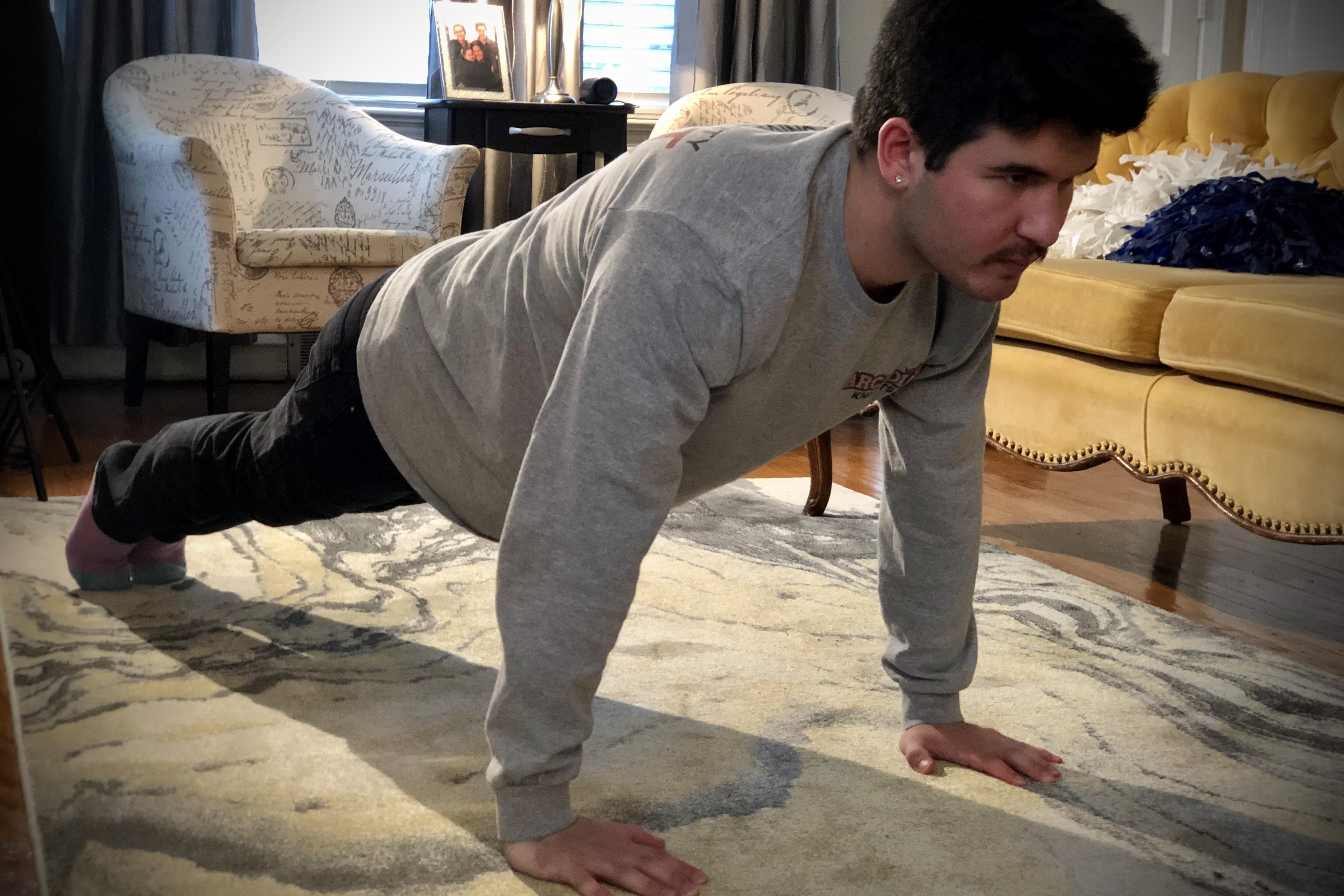 Students across the globe have had their lives jumbled and scrambled due to the coronavirus takeover. In the age of television binging and internet challenges, the first thing to grow hopeless about in the current world climate is routines, specifically workout routines. You've got no one to show off to, and there is little incentive to get out of your pajamas in the morning. It's way too easy to let it all go. 
But I saw the quarantine as a perfect opportunity to start fresh with my conditioning routine. No gym judgment, no awkward in-between periods of muscle-building, and no morning classes with muscle stiffness. Home can be the best timeless chamber for building that summer physique you can be proud of. 
I recommend five sets of five reps of simple exercises like push-ups and sit-ups to start, and then you can always ramp it up from there. I can't think of a better way to fight the tedium of laying around watching the same sitcoms than creating some purpose physically. I've been working out every day since the quarantine started and I can genuinely say I feel a lot more powerful, both physically and mentally. Together we can rejoin the world stronger and more confident than ever and show a post-corona world what fit college students are capable of.