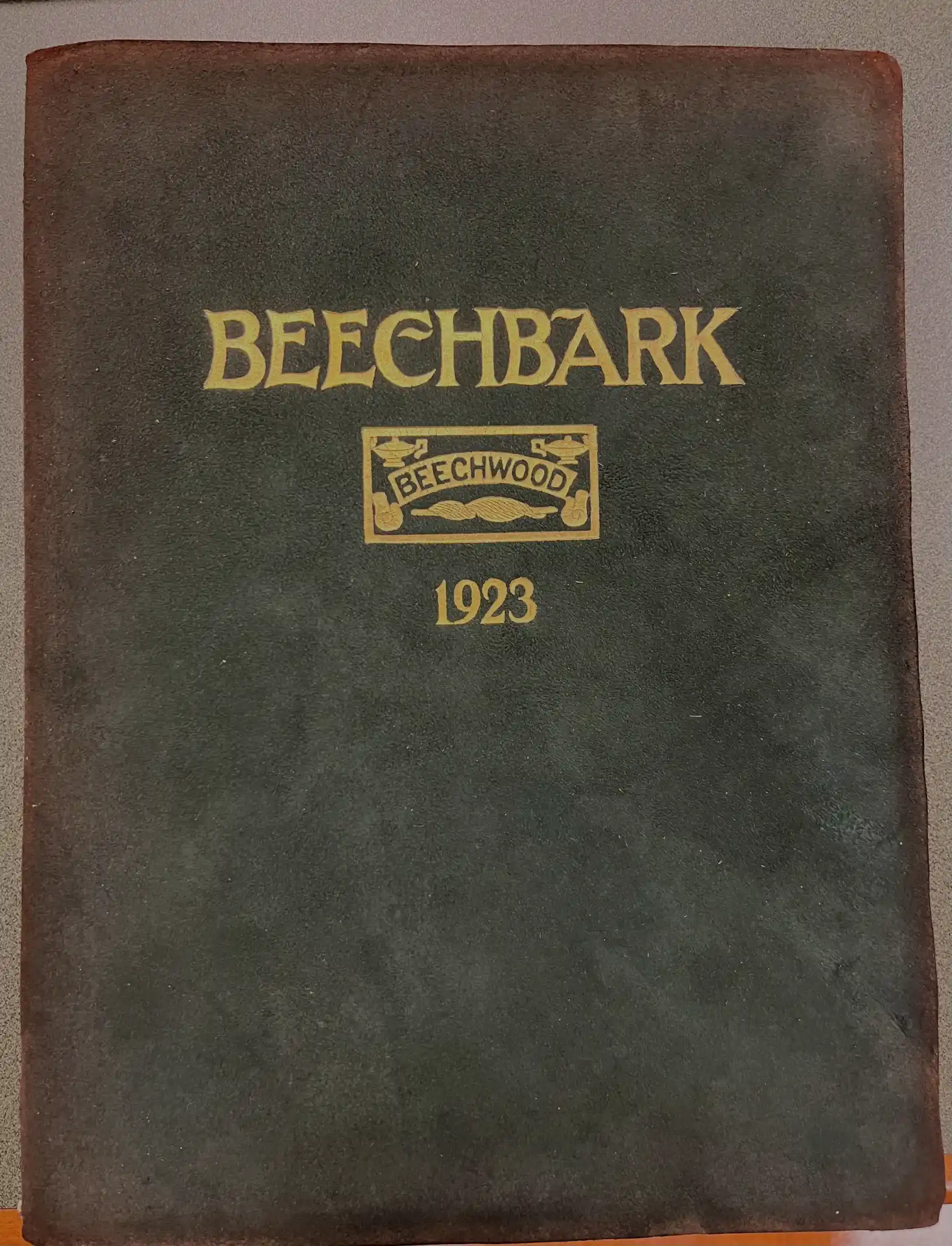 February 2023. 100 years ago…
From the Arcadia University Archives
Shortly after obtaining the name "Beaver College," the women's university moved from its location of origin in Beaver, Pennsylvania (near the city of Pittsburgh) to Jenkintown, PA. Upon relocation, the university merged with the Beechwood School in 1925. In 1928 the school acquired Grey Towers Castle in Glenside and began holding classes on both the Jenkintown Campus and the Glenside Campus. Established in 1916, the Beechwood School united with Beaver College to form "a college of the cultural and practical." The university offered a variety of courses to women ranging from secretarial work to music, art, and design.
This yearbook from 1923 depicts the senior and junior class of the Beechwood School while featuring pages containing jokes submitted by the students and the Last Woolen Testament for the Class of '23 (as featured in the images below).
1853 Beaver, PA Origin "Beaver Female Seminary" (near Pittsburgh)
1872 Beaver, PA gained college status "Beaver College and Musical Institute"
1895 Beaver, PA Fire burns Institute, classes/lodging moves to Beaver Hotel
Late 19th Century Beaver, PA becomes co-ed (men could study there as well)
1907 Beaver, PA Name simplified to just "Beaver College." Women only.
1925 Jenkintown, PA to the Beechwood Hall Estate
1928 Grey Towers, Glenside, PA
Information from: Beechbark, Beechwood, 1923
Signed by Ruth M. Howells. "Senior Book"
Published/Printed by McIntire & Co. Incorp. 1212 Arch Street Philadelphia, PA.
Brynn Simon, Arcadia Class of 2023