Arcadia Knights, Dungeons, and Dragons
When my hometown friend Michael Mottola '20 was considering transferring to Arcadia, we drifted from topics on academic opportunities to extracurriculars. We began talking about the social climate here, and he excitedly asked me if there was an active Dungeons and Dragons group on campus. Little did I know this conversation would lead me to the magical world of DnD.
Dungeons and Dragons (DnD) is a tabletop board game where players adopt the roles of the characters they create, role-play with one another during their quests, and use a set of dice to perform actions such as battling or adventuring. While the game is not quite as old as its medieval mythos, as it was published in the 1970s, it has lasted over the decades due to its minimal prop requirements and expansive, customizable gameplay.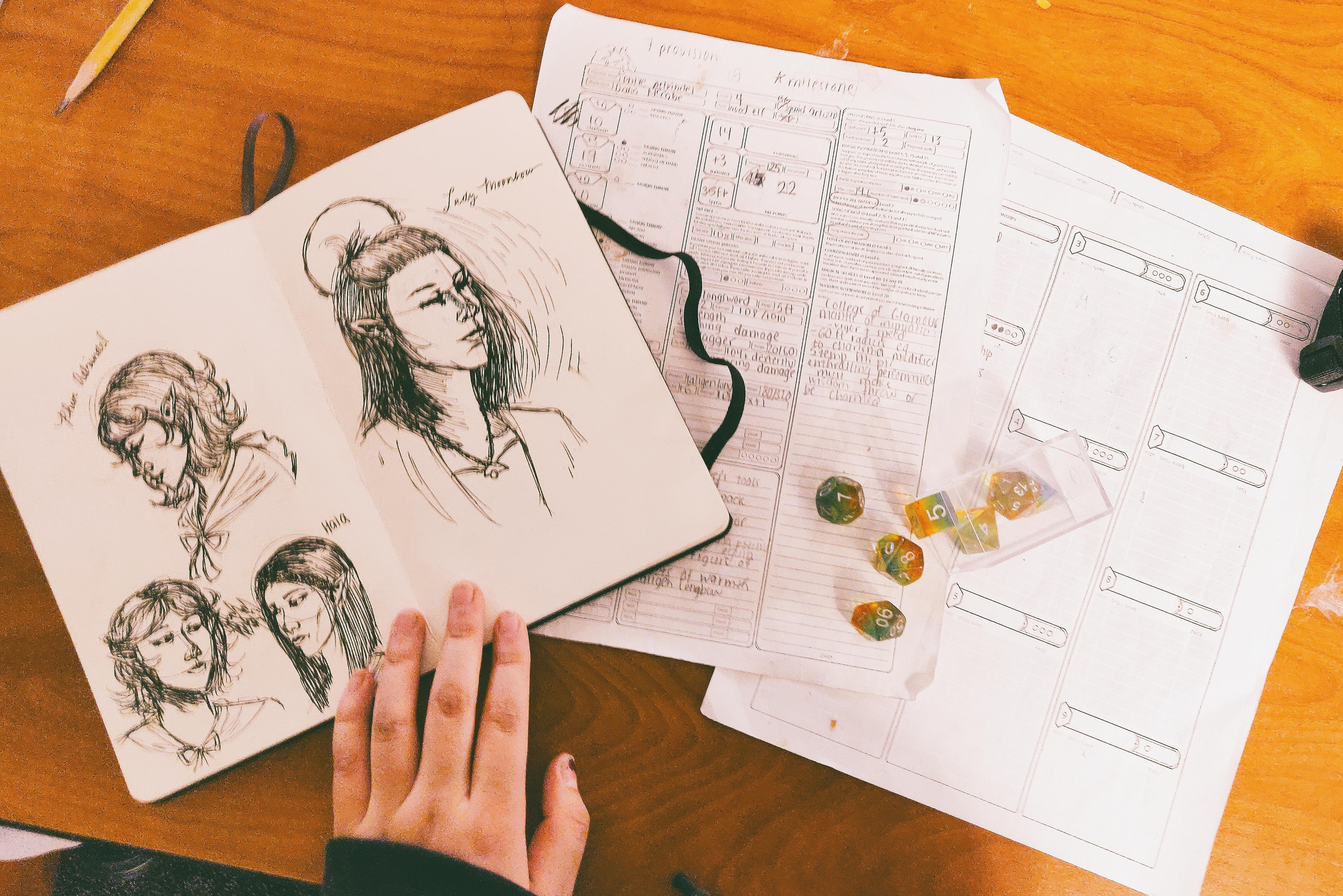 In DnD, anything is possible if you can imagine it. The plot of the session is directed by a single "Dungeon Master" (DM), who is the group's storyteller, referee, and who plays the role of any side characters our group meets during our imagined adventures. Mike, who has had years of practice to refine his DnD skills, is our DM and the ringleader of our group.  When asked about his role, Mike told me he must wear many hats: writer, actor, improviser, mathematician, and director, to name a few. While my job is to simply show up and roll with whatever our DM plans for us, the DM puts in hours of planning and story-building to create an immersive experience for his players. In addition to all of this, Mike brings a portable speaker to each session, filling the room with glorious fanfare or dramatic battle themes, depending on the progression of the story.
Since Mike was new on campus, I thought it would be a great opportunity to make new friends if we banded together an impromptu DnD group. I brought in some of my friends, and they brought others. Now, we have a group of 6 to 7 regular players, who span across different class years and majors. We meet weekly in Oak's lounge, with an old wooden fold-out desk serving as our knightly roundtable. Since most of us are new players, the first few sessions focused on learning the game's mechanics, rules, and how to identify the difference between a 10-sided die and a 12-sided die. Throughout this learning process, I've formed bonds with members of the Arcadia community both in and out of character.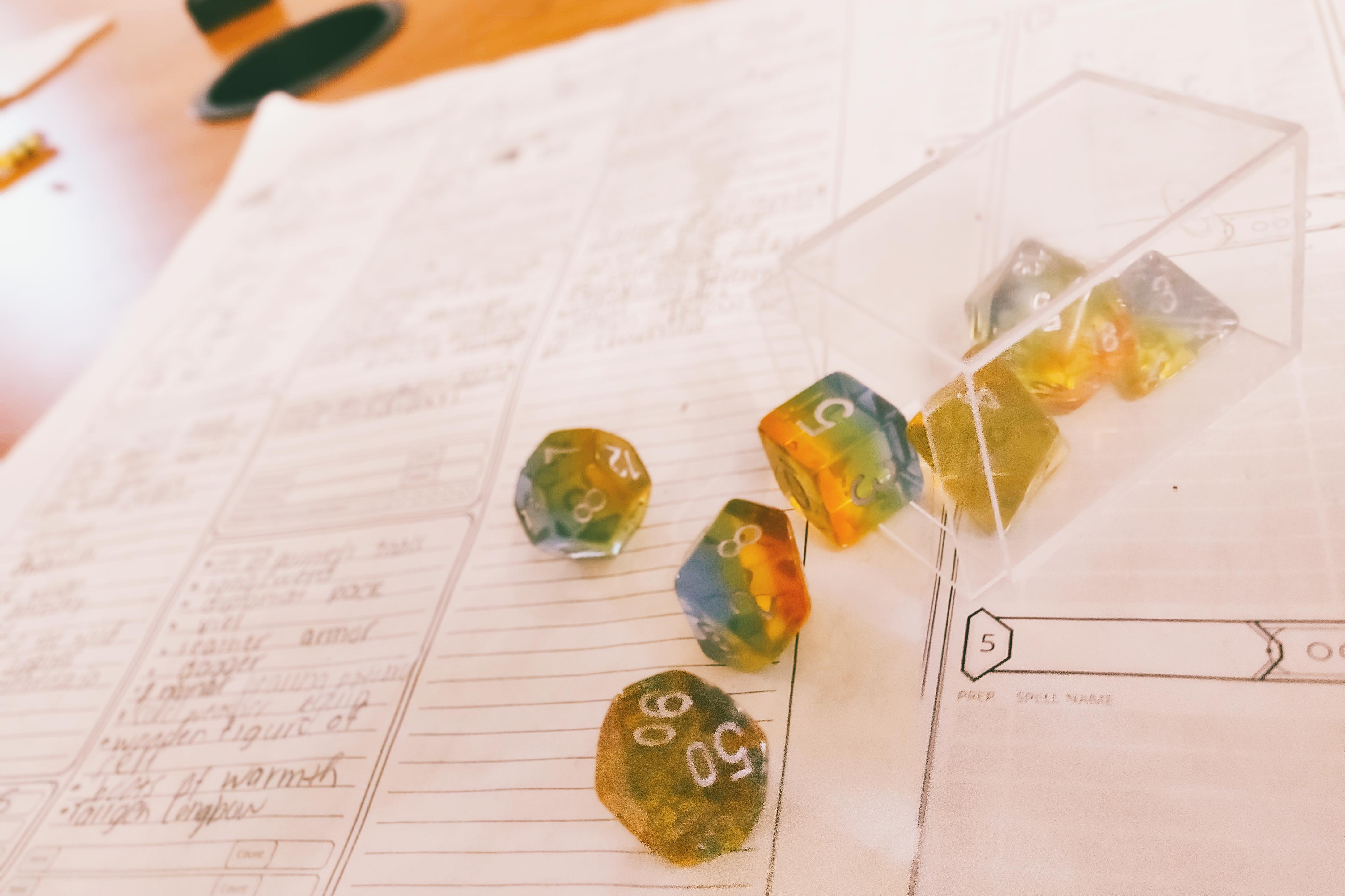 The best part of the game is being able to step out of the daily thrum of student life, and step into the shoes of a character about to partake in a grand adventure. As Mike always tells us, "I put your characters in stressful situations so that you forget your own." It's easy to slip into an epic battle scene and forget your daily worries during a DnD session.
Who could think about the weight of academic stress when you're a few rolls away from defeating a fire-breathing dragon? That whimsical element of escapism rejuvenates me for when I transition from being Chaedi, the magical elven druid, and return to being Caitlin, the double-major student running on too few hours of sleep.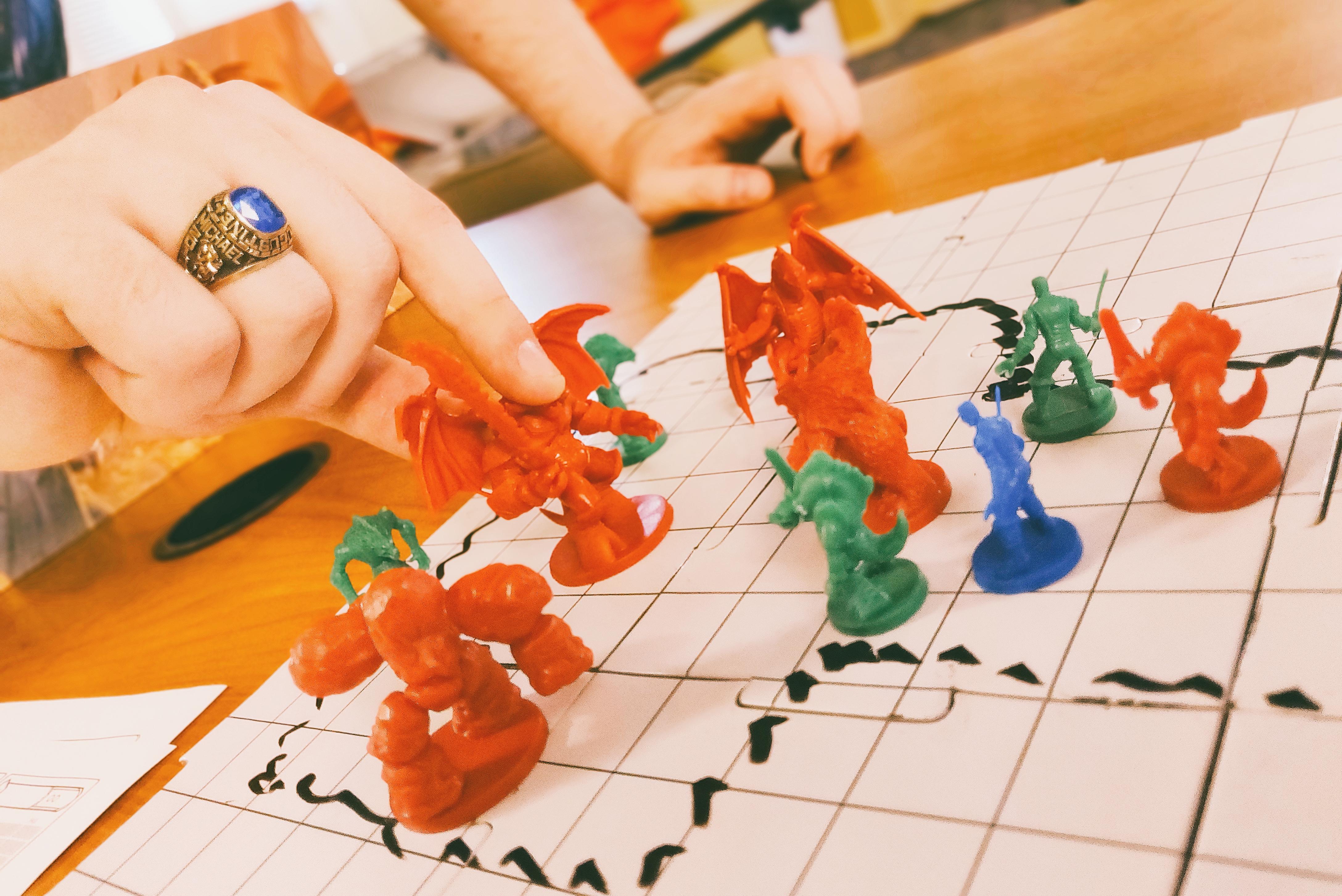 It's absolutely the nerdiest thing I've ever participated in—which says a lot, coming from me— but it's a fantastical amount of fun.
Photos by Dana McCabe '20.