Enjoying Overwatch from Screen to Stadium
As I entered my final year as a student at Arcadia, I had the dawning realization that I haven't been enjoying my time as a college student as much as I should be. Of course, academics have always been my priority—but as a natural homebody, I felt as if I was missing out on truly exploring the Glenside and Greater Philadelphia area. I have no classes on Mondays or Fridays this semester, so my "four-day weekends" allowed me to start enjoying little adventures.
One of the adventures I have experienced so far is attending the Overwatch League (OWL) Grand Finals in Philadelphia, which is comparable to the Super Bowl of Overwatch professional esports. What is Overwatch, you ask? It's an online multiplayer game, where teams of six players fight against one another to complete objectives, such as "king of the hill" type games or defending a specific map location. I began playing Overwatch my freshman year while spending late nights at my best friend's dorm, and now I have my own account where I can join my friends as a member of their team.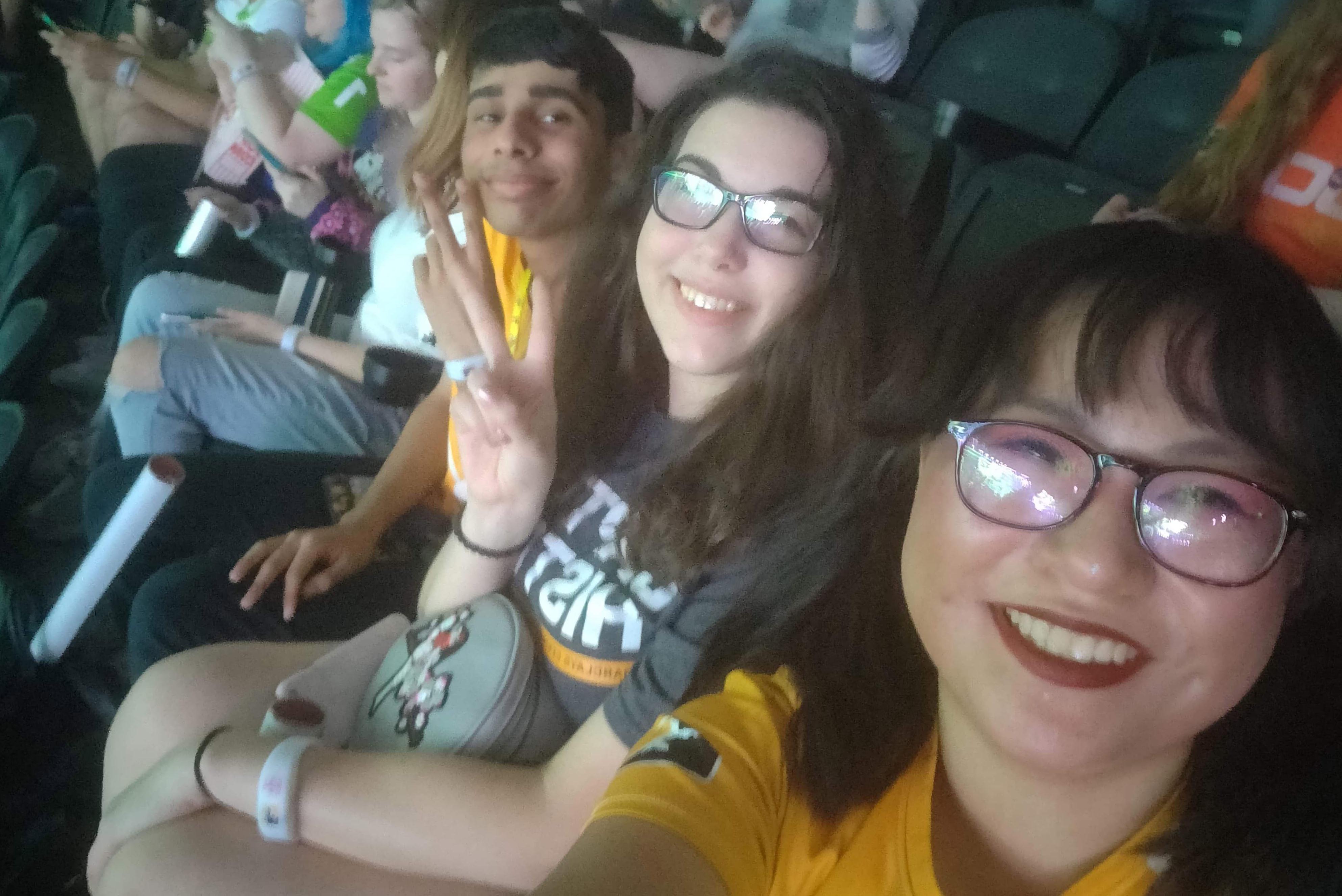 While I'm an avid Overwatch player, I had never attended any professional esports games, which occur around the country. I knew little about the scene. But with the Grand Finals in my home city, my friends and I decided to go for it and buy the $70 tickets. I'm not a traditional sports fan—I don't quite understand the appeal of watching sports either in person or on TV, nor do I understand the rules of popular sports such as football (much to the chagrin of the Eagles fans in my life). I had never understood why fans are so excitable during their "big game," but at the OWL Grand Finals, surrounded by the roaring crowd in the Wells Fargo stadium, I felt for the first time the heart-pounding energy of cheering for a team at a competition.
Aside from the competition itself, the event was a testament to the advanced technology being developed for this up-and-coming field of entertainment. The huge screens were mesmerizing, and each attendee was given a bracelet equipped with bluetooth, which lit up according to the music that played in the background. The big game fortified my desire to leave campus more often and see what other unique experiences were waiting around town for me.
Inspired by the OWL Grand Finals event in late September, I'm even more intent on exploring different places nearby. I've gone to karaoke with my friends at a local place called Duba, driven to Cherry Hill to catch an exclusive showing of the Japanese movie Promare, and gone to a Serbian food festival. The Serbian food festival, held at the Saint Nicholas Serbian Orthodox Church in Elkins Park, certainly pushed me out of my cultural comfort zone. To be frank, I know little to nothing about Serbian culture, but I do love sampling all of the unique cuisine our community has to offer. At the festival, I let the church members guide me in choosing the best food selections from the buffet—I had slice of gibanica, a type of cheese pie; suho meso, salted and smoked meat; and stuffed cabbage. My favorite was undoubtedly the gibanica, as anything filled with cheese is a sure way to win over my heart.