See You, AU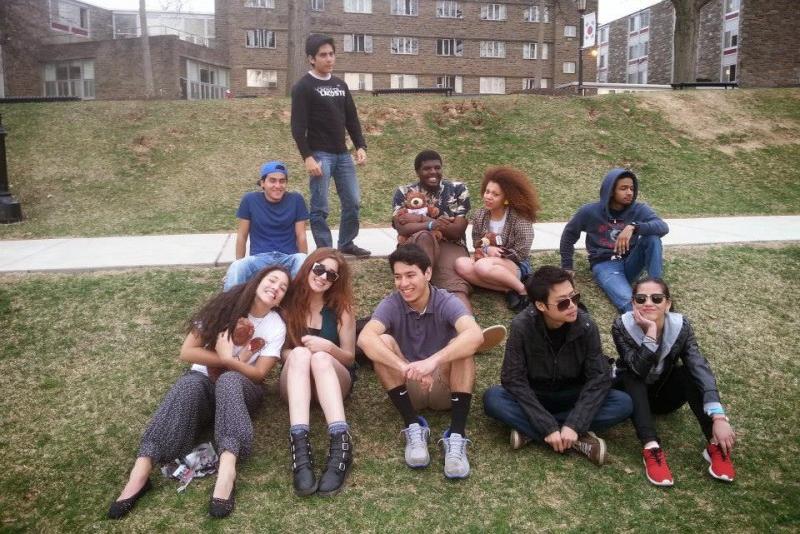 Freshman year, Spring Fling 2014.
I had my last big trip as an IPAL on April 16. I think I realized it sometime during the day that Saturday, while waiting in one of the ridiculously long lines for a ride at Hersheypark. With perfect weather and it being my friend and fellow IPAL leader Olayinka's birthday, I only thought about it for a moment, then kept going about my day. But as we rode home, and my other friend and I chatted about the trip, past trips, and our futures, I had a very simple thought: I'm just about finished; I'm very quickly approaching that first checkpoint. 
What made me grow up 100 times more was going abroad for a semester to Korea. It was my first time traveling alone, moving to a country literally on the other side of the world, away from my family and friend. I did my fair share of stupid, exciting, and uncomfortable things in that four months and it all really kicked me in the back and said: "There is a world out there to be seen, so get it together and go explore." I came back energized. I wanted to learn Korean in a way I hadn't wanted to learn French in high school. I wanted to interact with people in a different way than I had ever had before, I wanted to travel like my life depended on it. So, in response, I started to go to Philly more often. I started socializing more with people, working on assignments with a renewed sense of drive, all to keep bettering myself and preparing for life after school.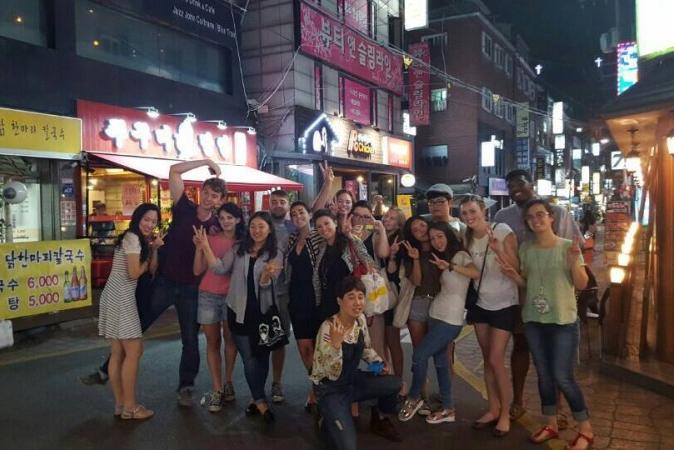 Sophomore year, studying abroad in Korea.
And now I've arrived to that aforementioned checkpoint of this triathlon and there is a very large, beautiful sea in front of me. I'm approaching it quickly, trying to keep my pace while snapping all the pics I can on my phone before I have to dive in, head first, and start swimming. Between you and me, I'm terrible at receiving praise. It makes my face hot as the sun and stresses me out beyond belief. I've always been like this and it's only ever gotten worse. So you can imagine my reaction when I was given the Fulbright English Teaching Assistantship award to go back to Korea for the next year to teach English. I'm still a little shocked that I received it, but I'm starting to come around to two more reasonable emotions: excitement, that I'm headed back to the country that changed my life to hopefully help change some other kids' lives, and anxiety, wanting to do a good job at something I've never formally done a day in my life with everyone's well-wishes and praises on my shoulders. I really only want to do the very best that I can do to make everyone proud. So, with all of that, I'm getting ready to make the very quick transition from student to teacher, a month after I graduate. It's going to be a shock to the system, to say the least, but just like coming to Arcadia University, I expect to adjust over my time and still overpack for a four-day break by the end of it.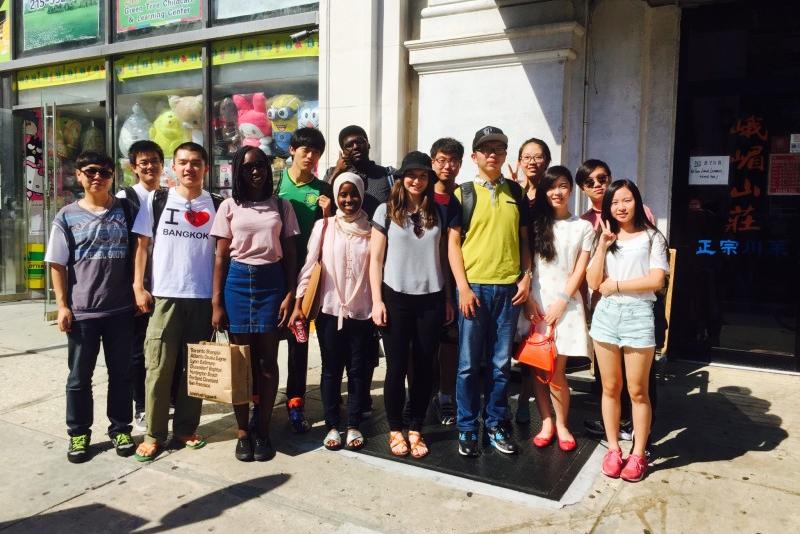 Junior year, Mid-Autumn Festival Lunch.
I'm super thankful for all the friends I've spent these four years with who've supported me and helped me grow to be this 22-year old version of myself that I am today. I'm thankful to my Historical and Political Science department, which helped me to grow academically and personally. I'm indebted to everyone at my job at the Office of International Affairs, who have only given me positive words of encouragement (and financed all my recklessness over the years). Grateful to all the editors of Because Arcadia, who have put up with all my late posts and helped me grow as a writer. And, of course, all praises are due to my mom, without whom none of this would have been possible in the first place. It's been one of the great pleasures of my life to share my experience and the experiences of others at this wonderful school with readers. And I hope my posts were as fun to read as they were for me to write.