Making Money on Your Major Now
As a first-year student, it can be hard to manage school and make some sort of income to help support yourself. College provides the building blocks for adulthood, and if you start off with a responsible approach, success is the guaranteed outcome.
Students who are involved in demanding extracurricular activities, like sports, or those who live the commuter life and are not stationed in one specific area may find it even more difficult to hold a job with steady hours. I can relate. I have roughly a 35-minute commute to and from school every day, but I have found some great options to keep my bank account somewhat afloat.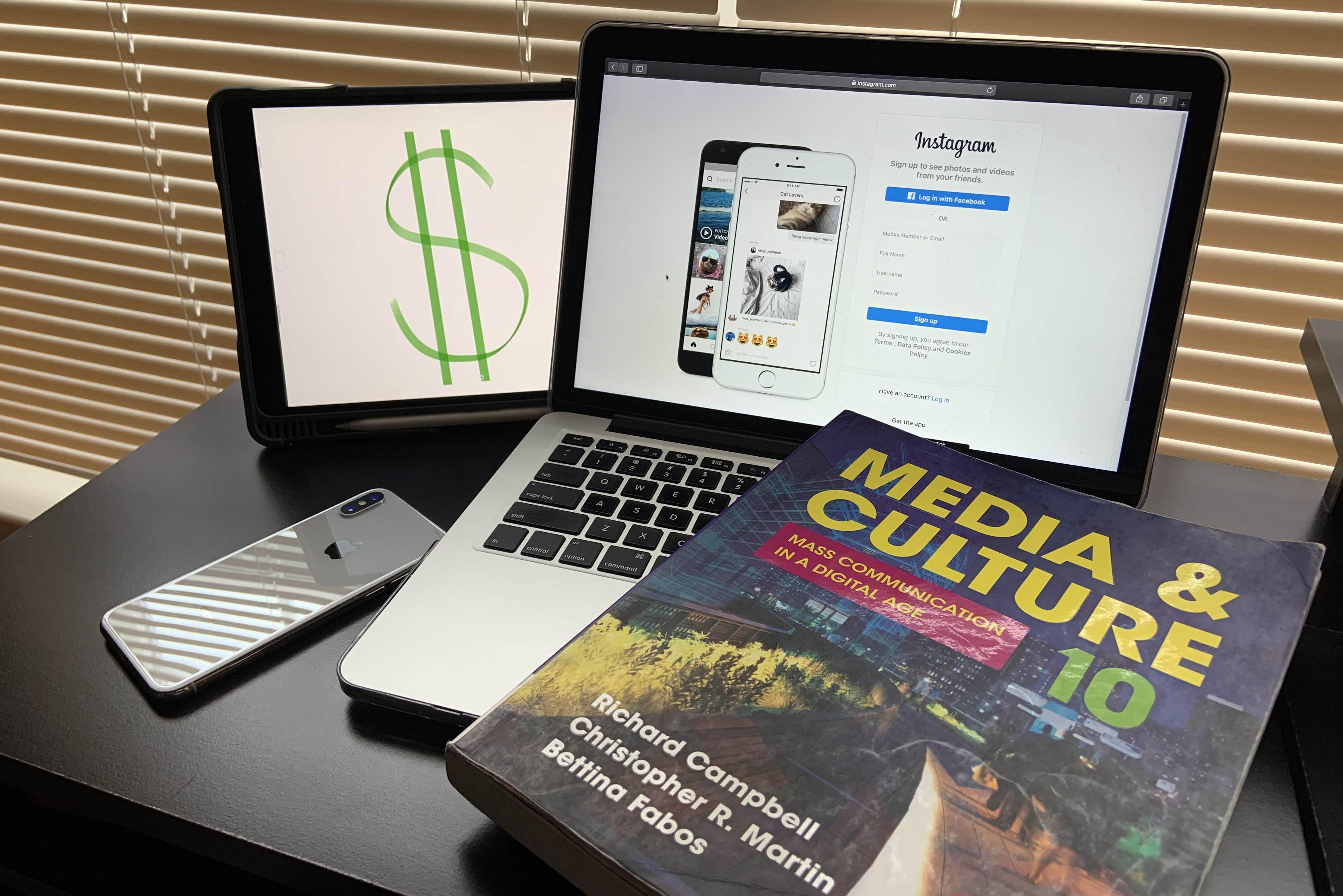 As a Media and Communication major, my natural interests are divisions like advertising, social media, and creative expression through film. In high school, I had the opportunity to film promotional footage for Field of Screams, a slew of haunted attractions in York, Pa. I have found that many small-town businesses jump at the idea of having a social media presence because these days, it's necessary for companies to thrive.
Although it may seem daunting to go to your local "mom and pop" shops and offer your services, you would be surprised by the response. It is a rewarding job because, for me, I get to help my community, gain practice in the things I might do in my projected field, and, the best part, get paid for it!
Another potentially lucrative job is photography. A friend of mine opened a photography account on Instagram and makes photographs for people. All you need is a camera and your creative photographic flare. He has taken pictures of big events like prom and graduation, and has shot smaller, more casual sessions for people wanting to build up their social media with more professional photos.
In the past, I have had success selling on Ebay. I'm the type of person who wants to live in a minimalistic way; too much clutter gives me anxiety. Purging my stuff—especially old things I don't use anymore—and making takes hardly any effort. It feels good knowing I'm not just throwing things away, but rather passing them off to someone else who wants it.
No matter your major or interests, you can always find opportunities to make money in "unconventional" ways. All you need is determination.
– Marc Raffa
If you find yourself with time for a traditional job, I highly suggest logging onto Handshake, which is a free service on the Arcadia website for students looking for internships or jobs in their field. I am always checking Handshake because I want to have an understanding of the different opportunities I can take advantage of related to my major.
When you sign up, it will take you through a process of identifying your skills and what you wish to do. It gives you a personalized list of different jobs ready for you to apply to! For example, I recently came across a paid Marketing Intern job in King of Prussia, running for the duration of the spring semester. This is something that definitely peaks my interest, especially the possibility of having a job lined up for spring.

No matter your major or interests, you can always find opportunities to make money in "unconventional" ways. All you need is determination. Get started and watch your checking account flourish.