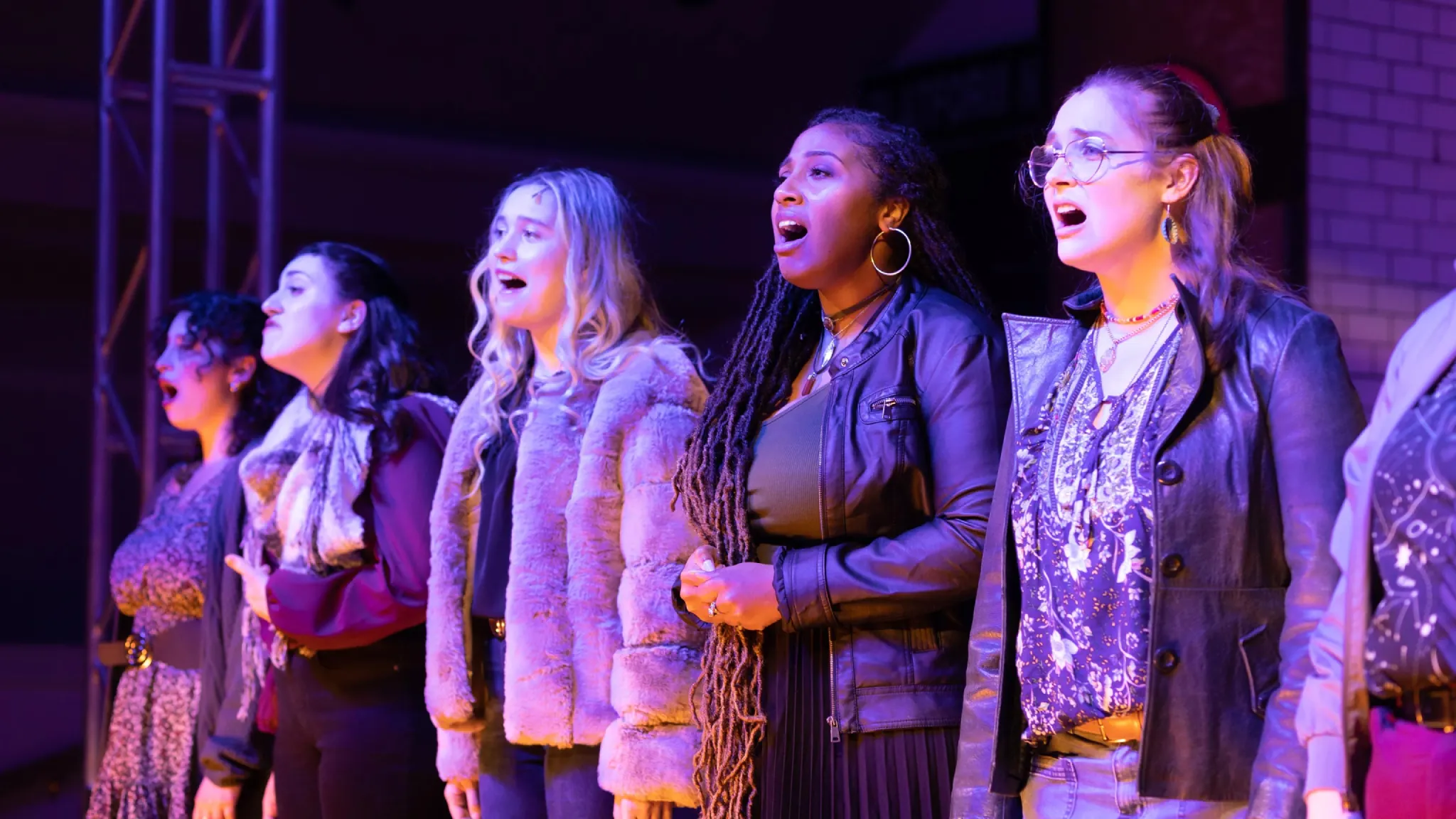 Musical Theater Concentration
Arcadia's Musical Theater concentration is uniquely designed to supplement the B.F.A. in Acting with a sequence of courses in voice training, dance/movement styles, song interpretation, foundational music, and performance practice in various styles.
A pre-professional degree program, the Musical Theater concentration is a launch pad for theater arts careers and/or graduate-level study. Performance opportunities and production internships are abundant at Arcadia, with students engaged in studio presentations, the rigorous mainstage season, capstone projects, extracurricular theater ensembles, and professional companies in Greater Philadelphia.
An audition is required for admission to the musical theater concentration.
Featured Courses
Musical Theater Scene Study

Required Course

Examine and develop the various elements/techniques used to craft process for the musical theater actor. Specific focus will be placed on partnering methods and ensemble collaboration through the active preparation and performance of musical theater scenes.
Dance Techniques for Musical Theater I

Required Course

This course is a beginning level dance technique class focusing on the styles and performance elements of dance for musical theater. The content of the class consists of warm-up exercises and movement combinations, both set and improvisational, geared toward building the skills needed to dance in musical theater productions.

 
Music Skills for Actors (TH205)

Required Course

Build and refine your musicianship, the ability to hear, perceive, understand, learn, and perform music. Specific focus will be placed on the practical applications of both aural and visual music theory skills commonly seen in the world of musical theater. Basic and advanced rhythmic exercises, sight-singing, rhythmic, melodic and harmonic dictation, and tonal harmony will all be studied within the confines of musical theater.
Applied Voice for Musical Theater (TH159)

Required Course

Applied Voice is the intensive study of the voice in the private studio. The teacher works with the student to improve vocal technique, to learn new literature, to enlarge knowledge of diction and develop basic language skills, and to pursue other activities designed to better the voice for the musical theater actor.